Top tips for successful property viewing
Topics
If you are planning on starting your home buying journey this year, read our top tips on what to look for when viewing property.
If you have ever seen the Tom Hanks film Money Pit you will be aware of the danger that a quick viewing and even quicker buying decision can have. A home is the biggest purchase most of us will ever make. So you have to make sure the house is right for you. This begins with the viewing.
As you start pounding the cobbles and viewing some of the thousands of properties advertised with ESPC, it is important to consider a few essentials whilst viewing properties.
Your first viewing is like a first date. It is about asking questions, learning, seeing if you and the property are compatible.  That said unlike dating, there are laws in place to ensure that how a property described online is accurate and correct.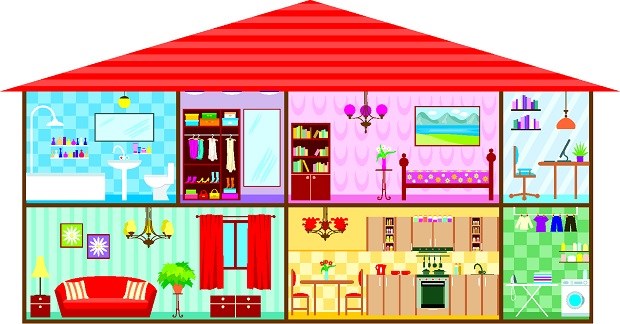 First impressions count
Take a good look at the outside of the property before you go in and imagine walking up to the front door after a long day at work. Would you be happy living here? Also, have a look at the next door neighbours' houses. This will give you a good indication of the area and will help to let you know if the area is right for you.
Don't be rushed
You are not speed dating! Don't rush. Take your time when viewing each room in the property. Don't be afraid to open cupboards and have a good look around. This will give you the best idea of just how much storage space a property has and where all of your treasured belongings can go. Spend time in the garden to see if the space will work for you.
Have a question – best ask
Ask the seller as many questions as you want about the property. For example, ask about the type of heating system fitted and how much their monthly heating bill is. Not only is it important to find out how much your utility bills are likely to be, but replacing a boiler or heating system can be very expensive and may impact  your decision on how much to offer. It is also worthwhile checking the water pressure and looking at the electrics, such as the fuse board, to see if they are up to date.
Look past the current presentation style
Try to look past the furniture and dressings that the current owners have. Imagine where you would put your own things and consider how you would decorate. Putting your own stamp on a property is one of the best things about owning a home. What is neutral just now could be a vibrant space with just a lick of paint and your own furnishings. Will all of your furniture fit? Take a tape measure along if you're really unsure!
Date, date, date!
Much like a first date, if you are really interested in the property always go back for a second viewing! It is especially useful to go back and see the property at a different time of day. Not only will daylight show the property differently than interior lightings in the evening, but you will also get an idea of activity in the local area. It may be quiet at 2pm on a Sunday but really busy on a Thursday evening which may not suit your lifestyle. Also try to take someone else along with you who will be less emotionally attached, hopefully helping to spot any potential problems.
Pay attention to the little things. Look out for cracks in the walls or the smell of damp. Identifying any potential problems can help you make an appropriate offer. Check out the roof for any signs of damage and look at the windows. Cracked paint and condensation can all be signs of bigger problems lurking underneath. Look over the Home Report as this will give you a really good idea of the property value and also any problems that may need to be rectified.
One eye on the future
While primarily you have to think about if the house is right for you it is recommended to also view it from the perspective of a few years down the line when you want to sell. Is there something about the property that you are placing great value on that might not be so appealing to most other buyers?
If you've gone through all of these steps and still like the property then now is the time to pick up the phone to your ESPC solicitor estate agent to discuss price and making an offer.
Good luck!