The ESPC's Homeowner's Gizmo Guide!
Topics
How 2013 is your home really?
Here ESPC, No.1 for property in Edinburgh and everywhere else in East Central Scotland, brings you a review of a few gadgets that could make your home a little more technological as well as a little more efficient and even, eco-friendly in some cases...
Click and Grow
Click and Grow are one of many of the burgeoning little companies trying to make a difference. Click and Grow are based in Palo Alto, California; that's the same place Mark Zuckerberg, CEO and founder, of Facebook lives and works.
They have developed Click and Grow planters, which they describe on their website saying:
"Despite lots of high-end technology involved with Click and Grow, plants are grown naturally, using biomimicry as the main source for inspiration and innovation.
Our growth medium is made of natural renewable sources only and contains no pesticides, fungicides, hormones or other potentially harmful substances."
These planters will revolutionise the way you grow your kitchen herbs or in house plants. A basil plant Click and Grow box will set you back around £50 including shipping but it's bound to last you longer than one from the grocery store!
Find out more at clickandgrow.com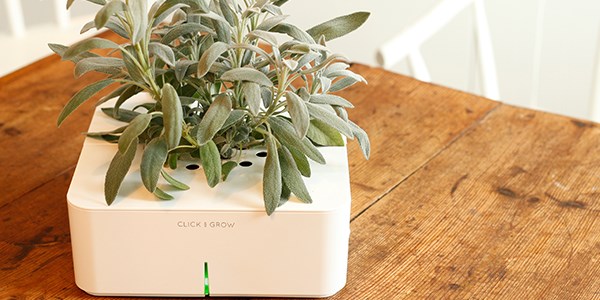 Cube sensors
The Cube sensors claim to improve everything from saving you money, helping you sleep and breathe better to becoming a better neighbour!
This is a lot to boast about from a little cube that can fit into the palm of your hand but it really seems to offer a lot.
The cube sensor works independently or with existing gadgets like smart phones. For example, you can simply shake the cube in a dark room and the glow level will indicate how healthy a room is. Go a little deeper and sync it up to the app on your smart phone and you will get a full range of information on the health of the room and what you could be doing to improve it.
Suggestions will range from creating the ultimate temperature for peaceful sleep to letting you know if your dog really does bark too loudly while you're away during the day.
The cubes come individually or in custom packs to suit your needs, find out more at cubesensors.com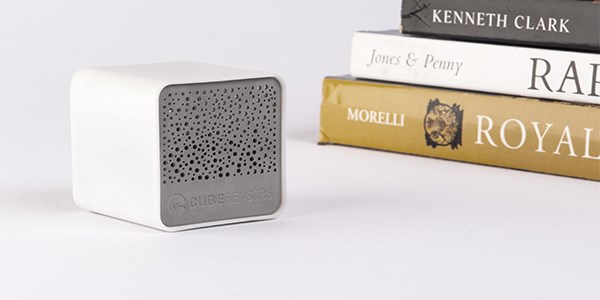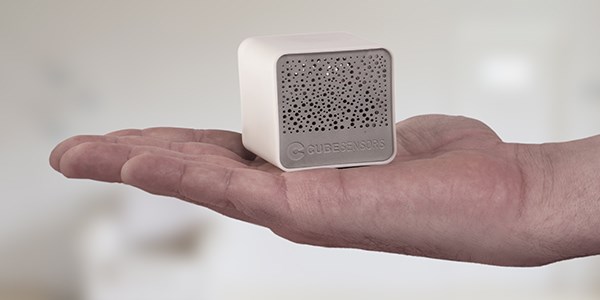 EcoVéa anyone?
If an EcoVéa sounds like some tropical disease to you then you wouldn't be the first to be confused.
This gadget is actually the world's first intelligent shower. It sits as a boxed plate on your shower floor which filters water as you shower.
It detects the dirt in the water as you shower and lets this water drain as it would normally but when you reach your 'relaxation' phase of your shower time, the water will be detected as clean (once you stop using soap) and it is immediately filtered back through to the shower head after being purified and reheated.
The product will save you money as well as reduce the impact on the environment; the company's YouTube channel describes the product saying:
"With the EcoVéa, consumption can be reduced to 32 litres - a saving of 66%. Extending the length of a shower has only a marginal impact on the extra amount of water needed, increasing savings to 80%for a 20-minute shower, for example."
Find out more about this shower technology atreveeco.com/ecovea.html
The anti-loneliness Ramen Bowl
Described as "the ultimate dinner company the smart phone addict needs", this anti-loneliness bowl is specially designed to fit an iPhone into a docking station in the rim of the bowl for those quiet meals in.
In limited stock, you can pre-order these sleek pieces of crockery directly from the creators. Price on request by emailing info@misosoupdesign.com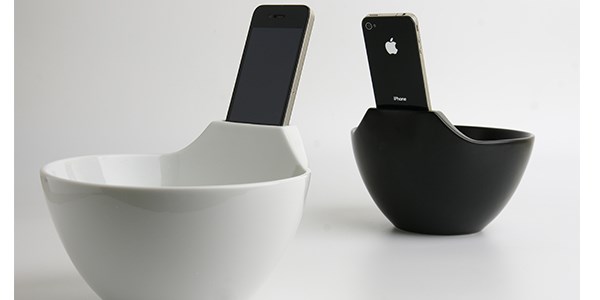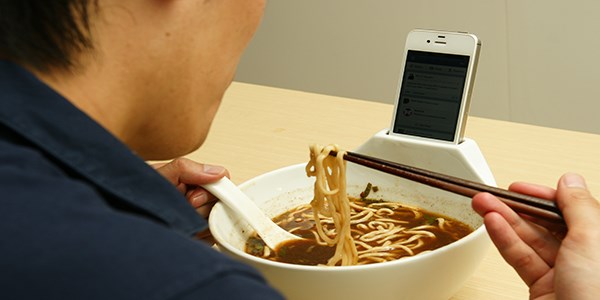 Smart bulb
By simply screwing in these bulbs and connecting a 'light bulb gateway', homeowners can immediately begin to control their lights with either a remote control or their smart phone.
The solution comes pre-configured with 'home', 'away' and 'night' smart controls. For example, before bed, consumers can simply press the 'night' smart control to turn off all lights, eliminating the need to go from room to room to turn lights off.
For added convenience and safety, the solution is "light switch friendly," meaning that existing wall switches will still turn the lights on or off in all circumstances. Find out more about these smart bulbs by visiting greenwavereality.com/solutions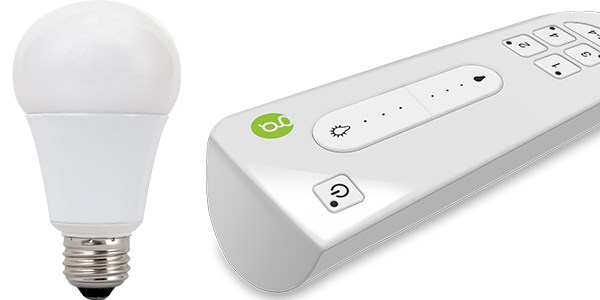 espc.com/mobile
This is not a gadget but a very handy mobile website to use via your mobile phone or tablet device. Looking for a flat in Edinburgh? Then you may as well look no further than ESPC.
Buy a property in East Central Scotland with the No.1 for Property, ESPC, any time and anywhere.
Visit espc.com/mobile and experience property hunting in a whole new world, after all - Life needs a great venue as well a great gadgets!