Spring cleaning for a sale
Topics
Here we have property expert Robert Carroll advising on Spring cleaning your property for a sale.

It may be difficult to believe but Spring is on the way! Spring is traditionally a very busy time for estate agents: it is considered a good time to put your property on the market and we see far more sellers coming forward to put their properties on the market at this time of year.
Spring is a great time to give your property a thorough Spring clean, inside and out, especially if you are thinking of selling. A little time and effort invested into any outdoor space that your home benefits from will highlight how much enjoyment potential buyers could have from it in the summer to come, even if that does seem like a distant prospect at the moment!
Ten Top Tips
So here are some tips for making the most of the Spring and presenting your property at its best both inside and out to take advantage of the better weather and longer days.
1. Spring cleaning
Now's the time of year to get the dustpan and brush out. Give your home a really intensive clean, open the windows and let some fresh air through the property and begin to think about putting the bulky winter coats and boots away.
2. Let the sun shine in
The quickest and most cost effective way to brighten your home is to clean the windows, inside and out. By removing the dirt and grime from the windows you'll let more natural light in and the view to the outside will be so much more appealing when a potential buyer isn't peering through a hazy film!
3. Dressing for spring
Spring is an ideal time to rethink interior decor. Clean, bright colours and whites will reflect the natural sunlight if you choose to repaint. If you'd rather not go that far then choose a bright accent colour to work in with the existing decor. This can be anything from a bright yellow cushion to a new rug for the hallway.
4. Spring has sprung
One of the nicest things about spring is seeing the first signs of life appearing. Spring flowers are beautiful and, when in season, cheap. If you've got a viewer coming round or you plan to do open viewings pop a vase of daffodils, tulips or a pot of crocuses in various parts of your home. Flowers instantly brighten and bring cheer to a room and remind potential buyers of new beginnings. Hopefully they'll be encouraged to start a new beginning of their own in your property!
5. Reshoot the photographs
It might be worth speaking to your estate agent to see about reshooting the exterior shots if they were taken on a dull day in the winter. A photograph of a property surrounded by brilliant blue sky and bathed in sunlight is more appealing on first glance to any potential buyer. But before you get the photographs retaken, make sure you follow the next five tips!

6. Garden of Eden
A well-kept garden is a major consideration when buying a house for many buyers. Gaining outdoor space in one of the top reasons why people move, especially when they have children. If you are lucky enough to have a private garden or have a share of a communal garden it can be a massive selling point for buyers.
Make sure that the garden gets a spring clean too. Mow the lawn, weed the flower beds and get some spring bedding plants in to add some instant colour.
7. The grass is greener
Not every garden has lush foliage, established trees and perennial flowers. However, most gardens have some lawn space. Lawn space is invaluable to families with children as it acts as their own personal playground and football pitch.
Likewise for those who don't have children, a lawn is a fantastic place to sit out and sunbathe on a summer day or to have a picnic. Lawn seed is a cheap way of achieving a lush carpet of grass but for speed, convenience and uniformity lawn turf is probably the best option.
8. A man's shed is his castle
A significant proportion of male property buyers say that when they are looking to buy a new property they are also looking to buy a garden shed.
A shed is a great secure storage unit for garden tools and bicycles. It can also be used as a private haven for some people! Some choose to use it as an additional living space: an office or games room for example. Whatever it is used for, a shed is a great addition to any property. If you have one, tidy it up, give it a lick of paint and make sure that it is secure.

9. Imagination!
Consider all of the things that potential buyers may want to use the garden for and make as it appealing as possible to all of those people.
Some many want to use it as outdoor playing space for children, some may want to plant vegetables or flowers and some may want to use it as an outdoor entertaining space.
If you have decking or garden furniture make sure that it looks attractive. Help buyers to imagine what it might be like to sit outside on a balmy evening with good friends and a bottle of wine or to have a family barbeque on a warm summer's day.

10. Too Busy? Don't Sweat The Small Stuff!
In this modern age we are all incredibly busy. Maybe you don't enjoy cleaning and DIY or you don't have green fingers. Remember that that are plenty of people who will happily do this task for you and all for a reasonable fee.
Cleaners, declutterers, gardeners and handymen will happily tackle any home-based project you have, leaving you with a beautiful home and garden and more free time. It doesn't matter who puts the work in, it's the result that counts!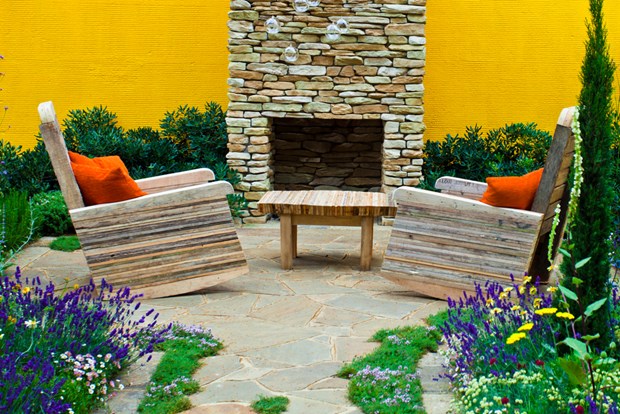 ESPC congratulates Robert Carroll and his Mov8 team on recently opening their second property showroom and office. Find out more about their new venture by visiting them online at Mov8 Real Estate.
About Robert
Robert Carroll is the Managing Director of MOV8 Real Estate, Estate Agents and Solicitors. He qualified as a solicitor in 2004 after a traineeship at Maclay Murray and Spens. During his career as a lawyer he has worked in criminal law, IP, litigation and conveyancing. In his mid-twenties Robert re-trained as an estate agent before combining both of his talents to create MOV8 Real Estate, Estate Agents and Solicitors in 2007.