Sleeping out under the stars for homelessness
Topics
Our CEO at ESPC, Paul Hilton, is braving the cold for one night to take part in the CEO Sleepout Challenge, a charity supported by Social Bite.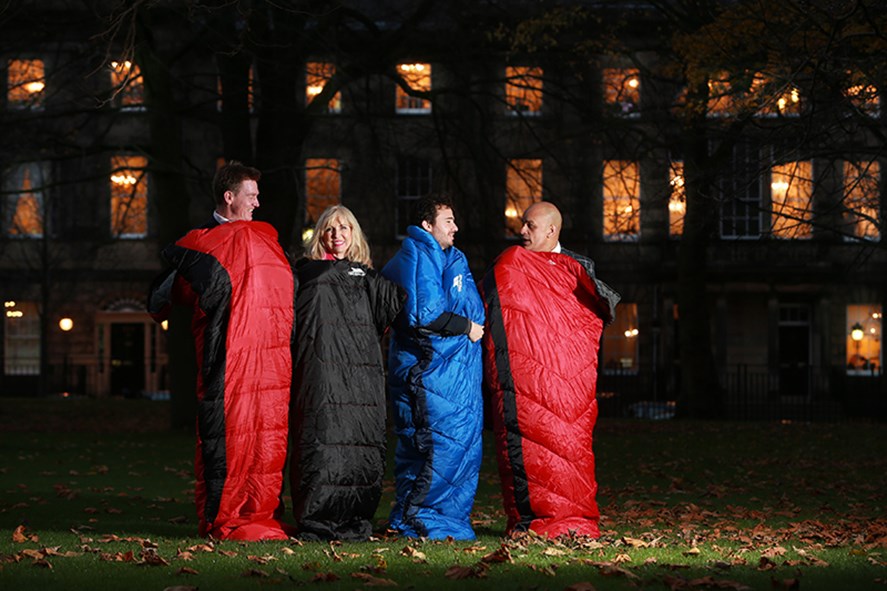 The project aims to house up to 20 homeless people in a safe environment that also offers comprehensive support and work placements. All the CEOs have a target to raise £1,000 for the charity, so please support Paul and help us to raise funds for this worthwhile cause.
The event will see more than 200 local CEOs spend the night outdoors from 7pm to 7am in Charlotte Square on 15th December. They will also be joined by Scots from sports and politics, including Sir Chris Hoy. In the morning, all those taking part will served be up a bacon roll by First Minister Nicola Sturgeon and cabinet secretary of equalities Angela Constance.
Paul Hilton said: "A couple weeks ago, I attended the Scottish Business Awards it was a great event aimed to raise money to tackle the issue of homelessness. At the event, the founder – Josh Littlejohn of Social Bite challenged CEOs and the top heads of businesses to spend a night under the stars to raise money for a village for the homeless.
"ESPC as a business helps to find people homes and as individuals, we want to ensure we can support our community as much as we can, and we regularly undertake fundraising for charities. For this reason, I invite us all to help raise awareness of homelessness and help solve it!"
First Minister Nicola Sturgeon said: "Tackling homelessness is a priority for the Scottish government and we collaborate closely with local government and a range of national and local partners to work towards ensuring everyone has access to a warm and safe place to stay.
"Social Bite has done incredible work to help homeless people in Scotland by giving them the opportunity to work in their cafes and restaurants. The money raised from this event will go towards their ground-breaking new homeless village which will help break the cycle of homelessness. I look forward to meeting all those taking part in the sleepout and hearing of their experience."
To support Paul in raising money for this brilliant charity, visit his page at justgiving.com/fundraising/Paul-Hilton-ESPC
To find out more about the Social Bite Village visit social-bite.co.uk