Savvy storage solutions
Topics
We've got a few ideas on how to neaten up before a sale
Here at ESPC, we do see a few homes for sale that could be better presented for a sale. If you are putting your home on the market then you will have to prepare for your professional property schedule photos being taken as well as the possibility of a slew of potential home buyers looking at your home during viewing times. I pride myself on having a nook for every household item needing a home and I am constantly onthe look-out for nifty new storage solutions.
This week, I'm offering a few ideas on how to store things away and keep them out of sight to keep your home a clear and open space that people can visualise as their own. The hallway is the abyss that seems to collate a multitude of personal items needed on a daily basis. Without a home, these gather in a mismatched pile and can be an unsightly first impression.
Hallways needn't be hellish
Lining up shoes in every size and colour won't help either; it's about getting things off the floor so that people can see the potential for their own belongings.
Second hand stores hold a wealth of sideboard dressers that can be stained and polished (or even repainted) and you can alter the insides of these to suit your needs. Remove the shelves and put in durable tubs to maximise space use shoeboxes to store away the family shoe collection.
Use the top of the dresser to keep the post, keys or bags neatly organised and, by leaning a large mirror on the dresser you can create an illusion of open space and light; perfect for transforming a dark, cluttered and tired hallway. Kitchens tend to be the most used room of the home, but also seem to be a place to stockpile every sort of appliance and an overflow of crockery and baking accessories.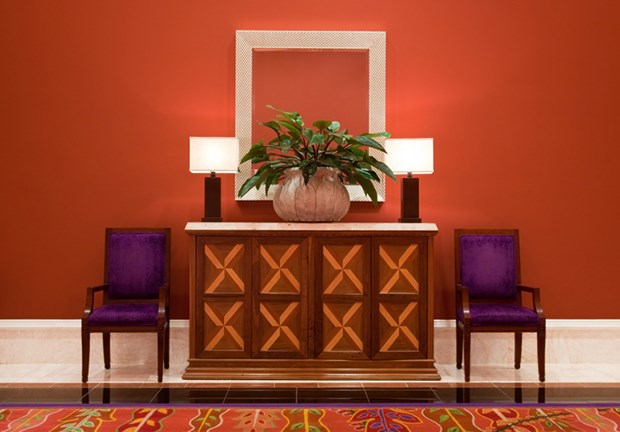 Kitchen chaos
While you love the frozen margarita blender on bank holidays and popcorn maker on the occasional movie night, you will probably not be accessing these on a daily basis.
If you don't have hidden storage for these in the kitchen, my top trick is to have tall, narrow industrial style open shelving unit tucked away in the living room. I use vegetable crates and flat pack boxes from the likes of Ikea to store that blender that only comes out at the start of summer and a collection of baking utensils that I only use during my time off.
Buy a few of the same type of boxes and pop on labels (or photos if you are feeling creative) of whatever is in them so the storage shelf is pleasing to the eye but functional too!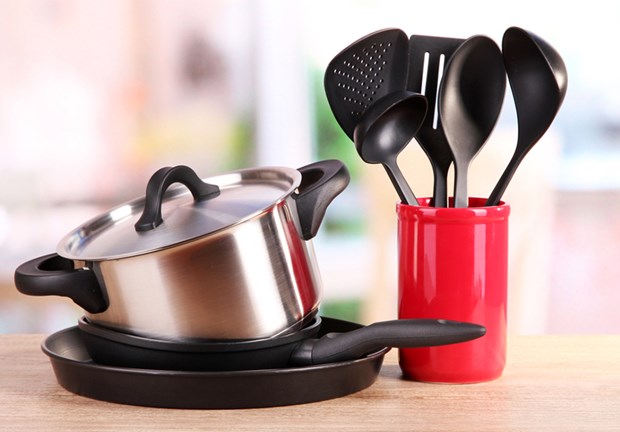 Creative kids' space
Kid's rooms should be magical places where children can play to their hearts content and not worry about spreading every toy from one side to another.
Not being a parent myself I won't lecture readers on fun ways to help get the kids to tidy up before a viewing but I will offer a 'sign of direction' to websites such as Pintrest. Search 'children's room storage' and you will be privy to a million and one ideas on how to add colour, creativity and fun to things that can help keep the kids rooms in order.
It includes ideas for every type of parent, those who love DIY and those who can barely find the energy to open up a home delivery. From adding storage to walls, under beds and even above them, there are cost effective and efficient ways to store everything from books to soft toys and it helps that almost all of these are shared by real life parents who can empathise with every day storage problems.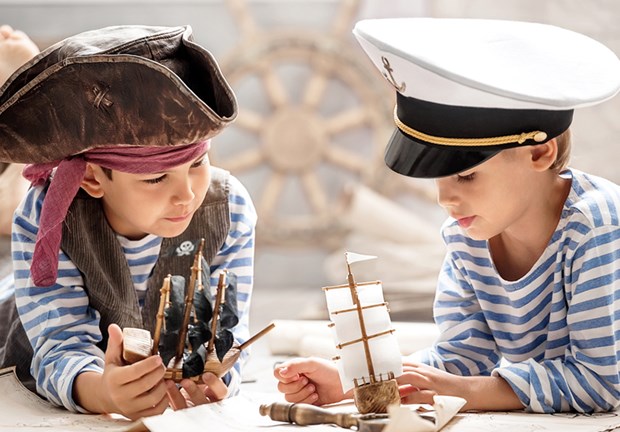 Live it up
Living areas are the places where the family collides so instead of compromising on comfort or lifestyle, choose to keep pieces that will keep giving in terms of storage.
Choose a low coffee table with deep drawers which can double up as a bench when you have visitors, or try vintage trunks to use as side tables to store spare linen in but primarily to be used as make shift tables for lamps and places to put glasses or cups when entertaining.
Try browsing through catalogues from the likes of John Lewis (SS14 Home catalogue – Modern Restoration living room pictured below) to get inspiration on pulling a room together with visually appealing storage in mind.