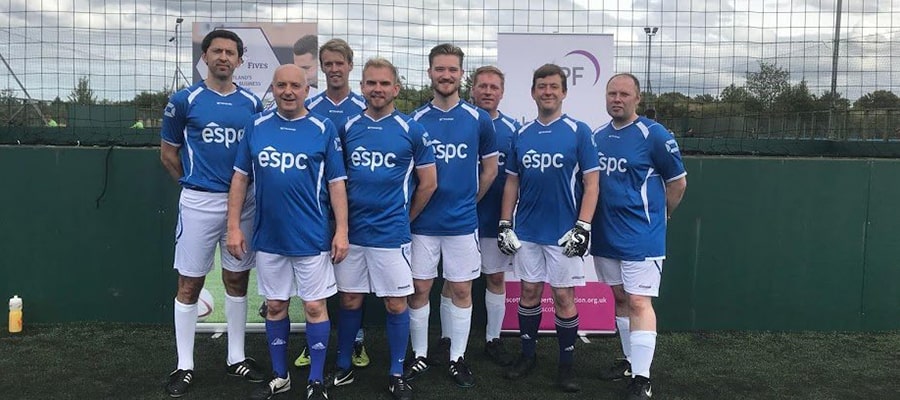 It's been a busy fundraising month at ESPC HQ. After announcing our charity partner as SAMH (the Scottish Association for Mental Health) in July, we kicked off our fundraising just a couple of weeks later with some ESPC staff members being sponsored to participate in a five-a-side football tournament.
Shortly after, we welcomed Fiona from SAMH to our offices to provide some further information about the fantastic work that the charity does and the services it offers to people across Scotland. Feeling inspired, ESPC employees each took away a tube of Smarties, to fill them with pound coins and spare change over the course of the year to donate to SAMH.
To develop ESPC's knowledge of SAMH and mental health more generally, we've also been participating in Lunch and Learn sessions, hosted by Kris from SAMH. In these sessions, ESPC employees have learned more about the work of SAMH, what is meant by mental health, stigma and discrimination in the workplace and ways to look after mental health and wellbeing. It's been highly beneficial to ESPC, helping us to understand and engage more with the issue of mental health and wellbeing in the workplace.
On Monday 10th September, we also hosted our annual ESPC charity quiz at Brewhemia, where we invited teams from ESPC member firms to participate. With over 100 people in attendance, the end scores were very close, but Murray Beith Murray managed to secure their status as 2018 champions and take away the coveted trophy, finishing on 114 points. MHD Law and RSM were close behind, finishing joint second on 112 points. We also hosted a raffle, which featured some fantastic prizes, including a whisky experience tour and a £60 voucher for Cote Brasserie. A huge thanks to all the teams and the volunteers for making this the best ESPC charity quiz yet! We managed to raise over £2,100 for SAMH on the night.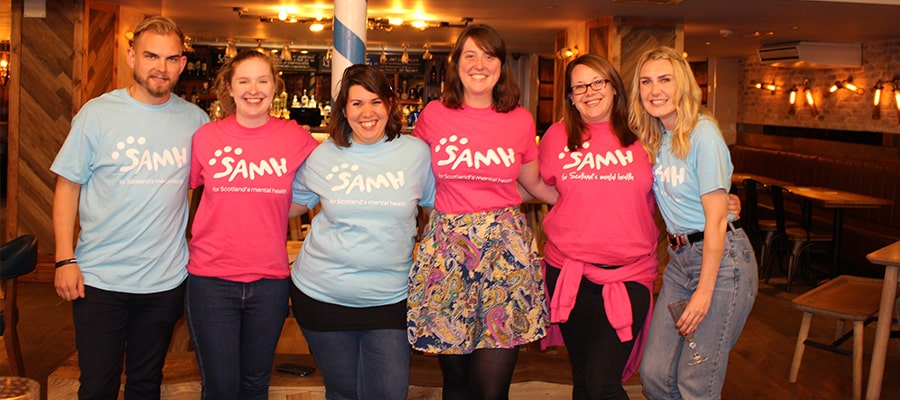 We're absolutely delighted to have raised so much for SAMH already, but we've got a fair bit to go to smash our target from last year. Luckily, we've still got several exciting fundraising activities coming up…
On 6th October, Team ESPC will be taking on the SAMH Stomp challenge and tackling over 4,200 steps in Murrayfield Stadium. It's not going to be an easy feat and training is already underway. If you would like to find out more about the challenge and the team's reasons behind taking part or to donate, head to justgiving.com/team-espc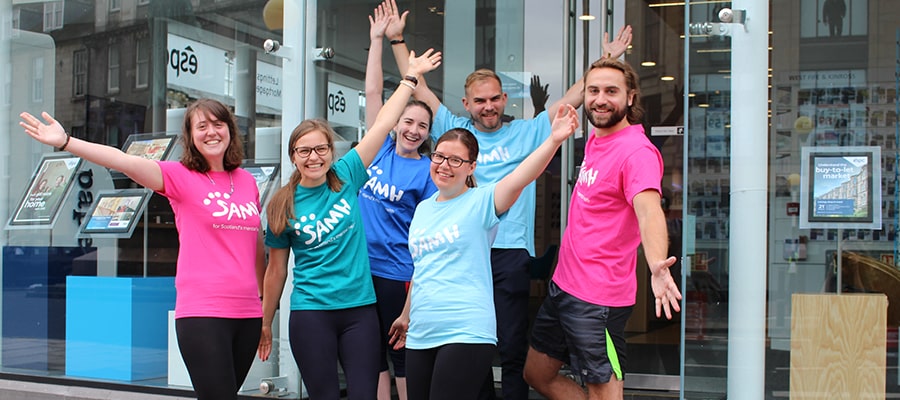 The 10th October is World Mental Health Day, and we'll be encouraging employees to wear pink in support of SAMH that day. We'll also be hosting a charity bake sale, where the best cakes and biscuits will be decided upon by our expert panel of judges: ESPC's CEO Paul Hilton, HR Advisor Shiva Cowe and Head of Compliance Bruce Spence.
At the end of November, we'll also be hosting our annual charity Winter Ball for ESPC member firms at Prestonfield House. Plus, some volunteers will be heading out to the SAMH Redhall Walled Garden to make festive wreaths for us to sell in December, with all profits going to SAMH. And there's much more to come in the new year…
Keep up-to-date with all our fundraising activities by reading the ESPC Paper, checking out espc.com/news and following our Facebook, Twitter and Instagram pages.