A team of ESPC staff, along with more than 10,000 others, participated in Edinburgh's Moonwalk which took place in the city on Saturday 8th June.
The seven-strong team consisted of a number from our customer services team; Rose, Clare, Sheena and Karen, plus Orlaith, ESPC's lettings manager and also Victoria, our in-house graphic designer – essential to help make the decorated bras look their finest! And to represent the boys, ESPC's CEO Malcolm Cannon who commented, "I took advice from our account as to what bra size I should order" - who knew accountants were qualified in such matters?!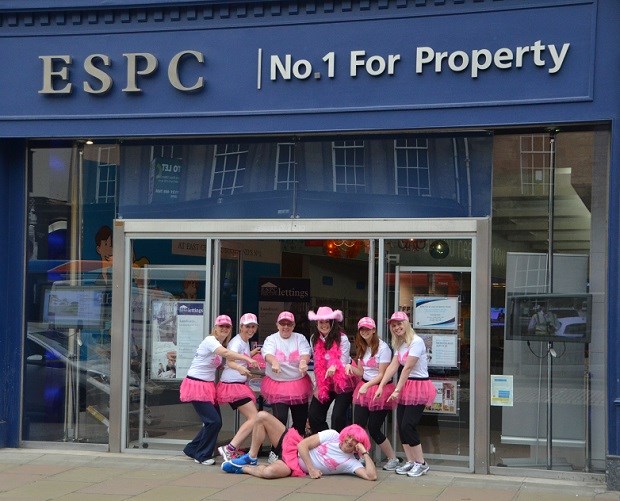 Rose, ESPC's Moonwalk team leader, was keen join in with the thousands of women and men at Edinburgh's famous night-time challenge and raise money for the very worthwhile cause, Walk the Walk – uniting against breast cancer. Rose invited staff to join her in the fundraising fun and get in a little exercise in the process, while ESPC sponsored the entries fees of anyone who took part.

The majority of the team took part in the 'half moon' (13.1 miles), apart from Orlaith who was keen to enter the 'full moon' (26.2 miles).  Orlaith commented, "I'm an active person and I was looking to set myself a challenge therefore I decided to go it alone, take the plunge and do the full thing! I was a bit nervous at the start but I had my iPod charged and was ready and raring to go on the day.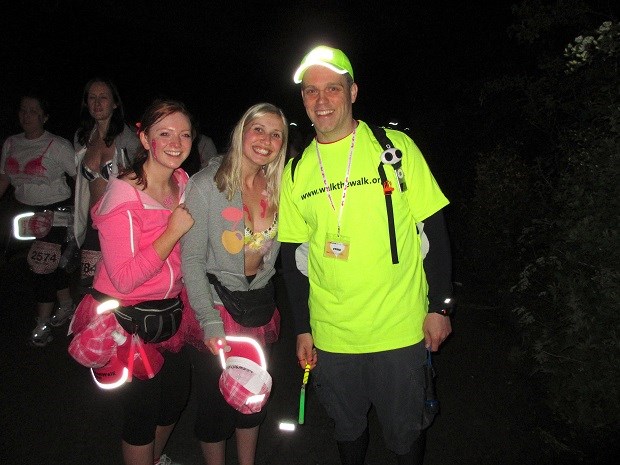 "It was such a great atmosphere and even though I was walking half it on my own, so to speak, everyone was so friendly and encouraging each other along the way.  It was great fun and I would recommend anyone thinking of doing it to get signed up for next year.  Weather as a group on your own, it's great fun and obviously raised awareness and money for a deserving charity."

Team training started in April with each member taking a different approach how they prepared for walking the distance.  Sheena started walking to work from her flat in Leith, while Orlaith visited supermarkets far and wide to cover the extra distance!  Pre-event training also included a bra-decorating party, led by graphic designer Victoria.

The target was to raise a minimum of £700 which was smashed within two weeks of fundraising page opening.  Their total now sits at over £1700.  Malcolm commented, "We would like to thank everyone who has helped us achieve this great total.  Other staff, friends and our members alike have been so generous and we're incredibly grateful of their support and words of encouragement."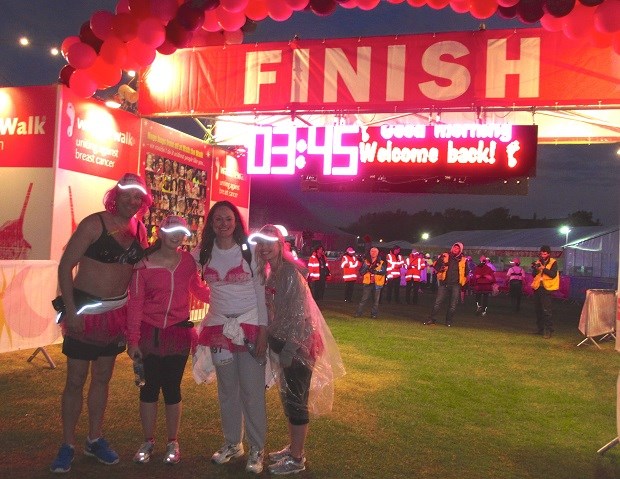 The ESPC Walk the Walk donation page is still available if you would like to show your support of the ESPC girls, and Malcolm! You can make a donation and support this very worthwhile cause.