Our journey with Maggie's
Topics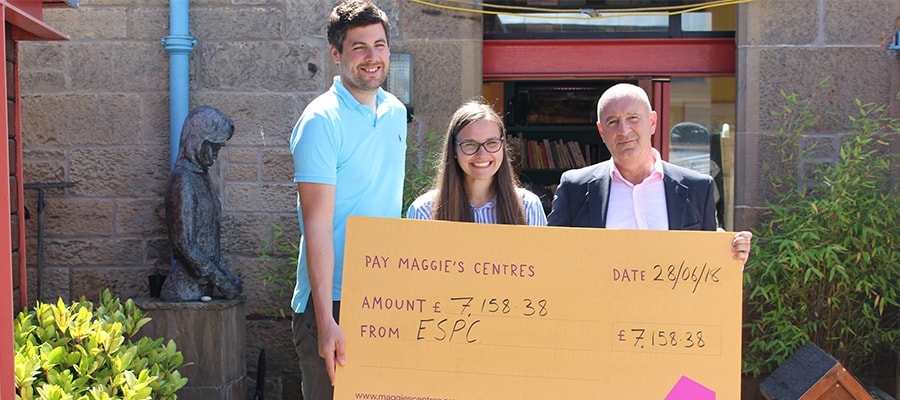 At ESPC, we have been supporting Maggie's over the last twelve months with a variety of different challenges to raise money for this great cause.
Maggie's is an amazing charity that provides a unique programme of the free practical and emotional support for people living with cancer and their family and friends. 
Built in the grounds of specialists NHS cancer hospitals, Maggie's Centres are designed to create a calm, uplifting and welcoming environment. It's not only a place to go after a rough day at the hospital but also it is a place which teaches people how to cope with cancer and any other issues that come along with it. 
Over the last twelve months, we've taken part in lots of different charity events, including Maggie's to Maggie's cycling challenge, a skydive, running Edinburgh Marathon and eating lots and lots of cake!
August 2017 -         Ashleigh's skydive 
September 2017 -  Culture Crawl 
October 2017 -       Quiz night with our member firms 
                                 Zumba classes
November 2017 -  Winter ball with our member firms 
                                 Zumba classes
December 2017 -  Christmas jumper day 
                                Staff raffle 
                                Zumba classes
February 2018 -    Bake sale 
                                Zumba classes
April 2018 -            Easter egg raffle with staff
                                Kilomathon 
                                Kitchen Table Day 
                                Zumba classes
May 2018 -             Maggie's to Maggie's cycle challenge 
                                Edinburgh Marathon
                                Zumba classes
June 2018 -            Staff raffle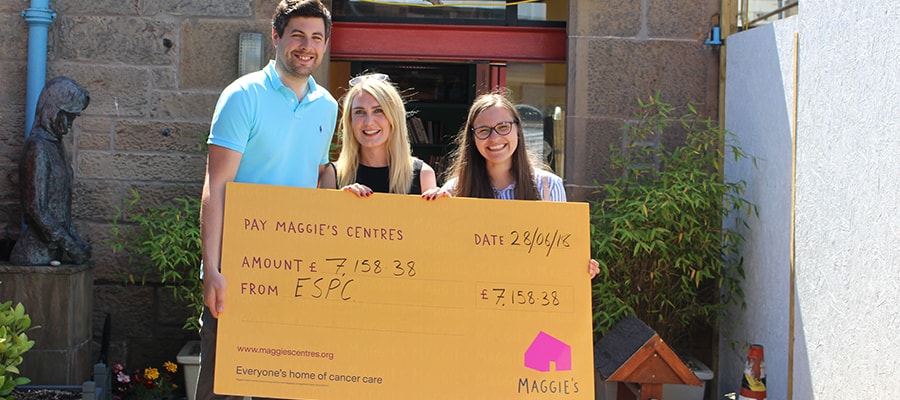 We are delighted to have raised over £7,000 this year. We will be continuing to fundraise for a charity close to all our hearts over the coming twelve months. Watch this space for more details.