Our charity quiz for the Sick Kids
Topics
ESPC and its member solicitor estate agents have successfully raised £2443 at our quiz in honour of our charity of the year, Sick Kids Friends Foundation (SKFF).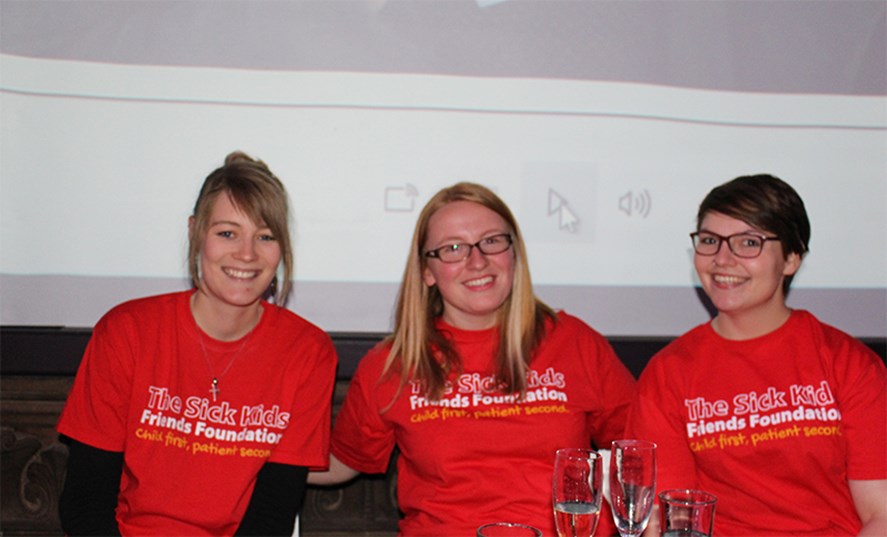 Our annual quiz night took place at the Ghillie Dhu on Monday 24th October. The sponsored quiz was attended by 29 teams of four people made up of our member solicitor estate agents.
Paul Hilton, chief executive of ESPC, was quiz master for the evening and he asked a variety of tricky questions on topics ranging from film taglines to economics, Sturrock, Armstrong and Thomson proving to be the champion quizzers.
All money raised is going to help the Royal Hospital of Sick Children when it moves to Little France in 2017, by helping to make the new hospital a more 'homely' environment for children to be in.
With ESPC providing expert local advice on moving home, and as an Edinburgh institution since 1971, this partnership with RHSC, another Edinburgh institution, seems like a perfect fit.
Paul Hilton said: "We are thrilled to announce that we raised £2443 for such a worthwhile charity through some outstanding support from our members and suppliers.
"Here at ESPC, we believe SKFF is a fantastic charity to support throughout the year. They work hard to provide support and comfort for families at such a difficult time and holding events like our quiz is a great way to build funds that will help many families. We are excited about further fundraising activities and so look out for what we have planned next!
Follow all our latest news at espc.com/news