My Ideal House - winners revealed
Topics
11 swimming pools, 3 homes underground, one house like a cupcake and every colour in the rainbow. Just some of the ideas that make an ideal home for children.
The "My Ideal House" competition run by made magazine and ESPC had many great entries that show that there are some fantastic architects of the future out there. The design brief was simple. What sort of house will you live in? Big or small? Skyscraper or bungalow?
The judging panel of 3 met up in March to review all the entries to pick the age group winners and the best entry overall. It was not an easy task as a great amount of thought, planning and care had gone into each entry.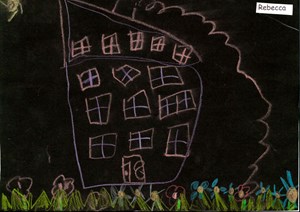 Under 5's
The winner was Rebecca. The judges noted the detail in terms of the garden design and with 15 windows this is a home for anyone who loves natural light.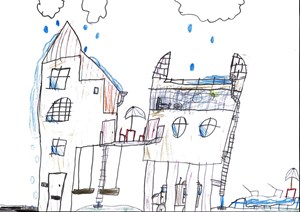 Ages 5 to 7
Gregor won this category through his attention to detail for capturing the rainwater and a new take on the balcony idea that is very popular among many new build developments.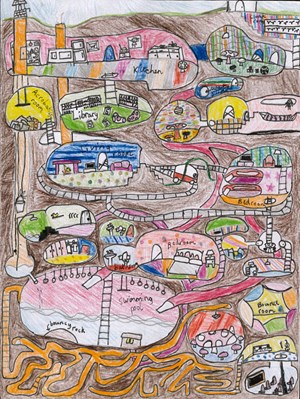 Ages 8 to 11
The judges were very impressed by the underground house created by Mia. With only a wishing well, a door and a kitchen air vent above the ground, Mia created an active underground home that included an acrobatics room, a bounce room, water slides and a maze.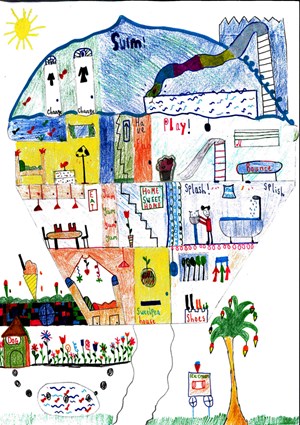 Overall Winner
The judges picked the entry by Kiana as the overall winner. Titled the Cupcake House, the home is shaped as you might expect. With many sweet treats built into the design the judges felt that this home would be great fun to live in.
Judge and chief executive of ESPC Malcolm Cannon said, "it is great when you see the ideas that the kids come up with and you can tell that a great deal of thought has gone into it. You can see their own interests coming through in the design. With the number of homes based around sweets it is clear that there have been many kids who have been read the tale of Hansel and Gretel a few times".