As part of our fringe special, Todd Gordon, whose show Sinatra:100 years is at the Assembly Rooms until August 30th, tells us what home means to him.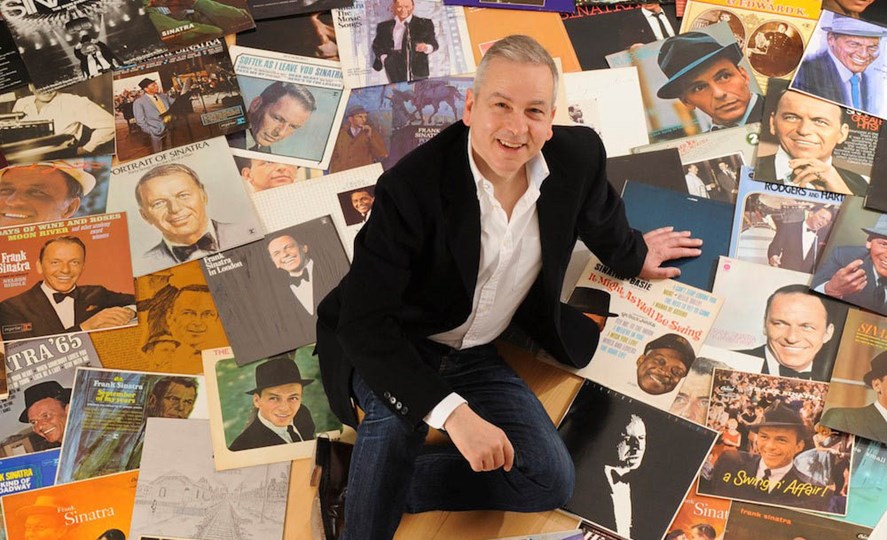 Sinatra: 100 Years is at the Assembly Rooms until the end of August, and you can buy tickets here.
What's your earliest memory of a house?
My grandmother's house in Hamilton and the sight and smell of the coal fie crackling behind the fire guard.
Where would be your dream place to live?
I think Edinburgh fits the bill; failing that, Rome - preferably with a chauffeur as my experience of driving there was hair-raising!
Do you have a favourite building in Scotland?
Yes, and I live quite near to it, too. It's the St Stephen Church at the foot of Howe Street. Designed by Playfair, it has the most wonderful tower and imposing architectural features. And at night, especially against a dark and misty sky, the illuminated clock looks like a suspended moon.
A favourite place you visited on holiday, such as a hotel or villa?
In Italy, near Arezzo, lies Casa Borghino which two London-based architects designed from scratch, yet it looks and feels as though it's been there for two centuries or more.
How would you describe your home?
It's a traditional New Town flat which I've decorated with a contemporary twist
What's your favourite home smell?
Getting into bed with newly-laundered sheets. It reminds me of a song I sing called "A Little White Ship" which has the lyric, "clean beds and pillows… a little white ship to sail the night in".
What do you miss about home if you are away for a while?
I don't usually miss any one thing in particular, but it's a great feeling to be returning and coming home.
Do you have a favourite room in the house?
I'm Geminian so I like two rooms! But both for the same reason: the flat faces east and west so I like the living room best when it gets the morning sun and the sitting room when one can bask in the afternoon and early evening sunshine. Of course, the sunshine element can be limited.
How are your DIY skills?
Not that professional, but I am trier! I'm quite good at painting and decorating despite not having a head for heights.
When was the last time you worked on your garden?
Don't have a garden, but love pruning so help out occasionally in friends' gardens.
Dinner at the table or in front of the TV?
I watch less TV these days, so it's always at the table. Much better for conversation.
What's your favourite thing to cook for the home?
I have a limited culinary repertoire but friends seem to like my roast chicken with garlic on a bed of sautéed leeks and chestnuts.