My home: Lihle Ntombela
Topics
16 year old Lihle, from South Africa, tells us about growing up in a township and why she's inspired by Edinburgh Castle.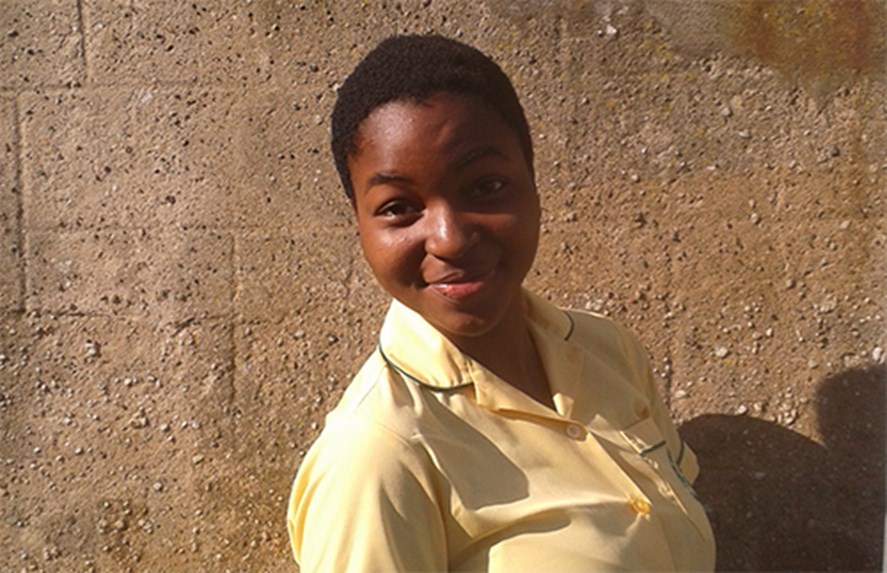 Lihle Ntombela is a 16 year old girl from Umlazi Township in South Africa. Lihle is performing with Township Voices in The Assembly Rooms, from 24th to 30th August. Township Voices are a high school, Zulu gospel choir from Umlazi Township. All profits from their performances will fund academic bursaries for Lihle's schoolmates back in Umlazi.
What's your earliest memory of a house?
My earliest memory of a house had to be back when I was young, although I cannot remember every little detail but I doubt I'll forget the smell of the walls welcoming me. It was like a new chapter was going to be created and memories were about to be created. Although the house wasn't completely finished, as I lay in bed I could still see the planks of the roof, but that didn't matter because I felt at home.
Where would be your dream place to live?
I would seriously love to have a house in Scotland next to the Edinburgh Castle. The view is absolutely amazing. Each day would be like I've just taken a step closer to castle.
Do you have a favourite building in Scotland?
I totally love Edinburgh Castle. It's one of the most amazing castles I've seen, the architectural designs just make me love it even more. It sort of inspires me to dream BIG and make things happen.
A favourite place you visited on holiday, such as a hotel or villa?
I've never been to many places nor a hotel but I'm definitely sure that since it will be my first time out of South Africa, Edinburgh will probably be my favourite place!
How would you describe your home?
My home is not that big but we are a warm hearted family and that alone makes our home lively! There's seven of us in a five roomed home, basically it still has an olden day design where the bathroom 'toilet' is not in the main house.
What's your favourite home smell?
My favourite smell has to be coming back from school after a long day and find my mom preparing supper for everyone. The smell of her curry just rotates around the house and leaves this indescribable scent.
What do you miss about home if you are away for a while?
I miss the lounge the most. It just reminds me when we all sitting together and watching our favourite soaps and sharing a couple of jokes as well.
How are your DIY skills?
My DIY skills are always on point. I'm very creative, so basically craft work and paintings are the two things I specialise in when it comes to decorating the house. For instance you would find bird nests that are spray painted in the lounge and some family tree sketches.
When was the last time you worked on your garden?
My mom loves her garden I normally help her out for about two times a day, we have a couple of crops like spinach and carrots. My mother loves growing her own vegetables "fresh from the garden," so she says.
Dinner at the table or in front of the TV?
Since we don't have a dinner table, we always have dinner in front of the TV. Tthat's where we actually bond as a family and we fall in love with each other even more!
What's your favourite thing to cook for the home?
I personally love being in the kitchen. I am not a good cook but when I'm preparing supper it's always traditional chicken curry and rice! And a dash of our home grown vegetables.