Legal experts: moving day
Topics
Legal experts from various ESPC agents offer free advice to buyers and sellers at our Property Information Centre every day – we asked them what questions they are most frequently asked for our new legal experts article series.
The first part of the series looks at commonly asked questions about making an offer on a house or flat, the second part looked at the issue of house prices after Brexit and the third part looked at LBTT and the differences between buying a house in Scotland compared to England.
In the fourth part of the series, we focus on questions about the moving day, from key collection to when to book a removals company. Kirsten Olverman, Solicitor/Director at Purdie & Co (based at 69 Haymarket Terrace), looks at some of the most commonly asked moving day questions and provides her advice and tips.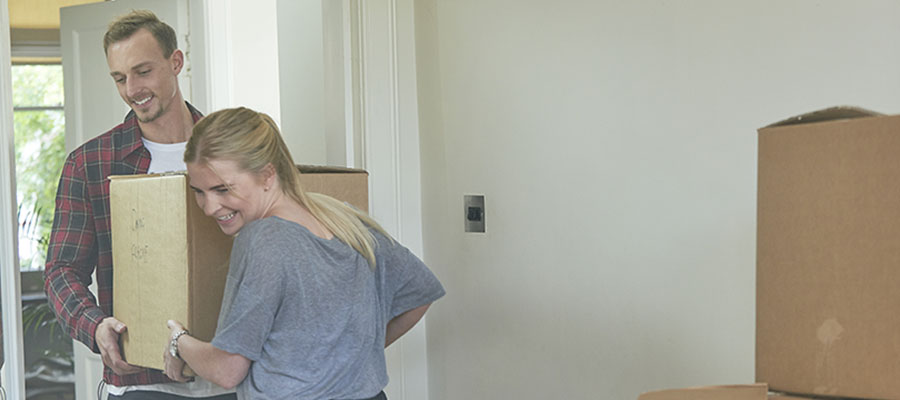 When can I get the keys for my new house?
Once you've got the moving date sorted, it's quite likely you'll be wondering when exactly you'll be able to get the keys and actually move into your new home.
Kirsten advises: "On the morning of settlement, you should load up your removals van then wait for your solicitor's telephone call (make sure to keep your mobile phone handy). Unfortunately, solicitors cannot guarantee what time you will get your keys – it depends on several factors such as when the signed deeds are received along with the final legal report.
Whether the transaction is settled by bank transfer or cheque can also impact on when you will get the keys. Kirsten said: "Bank transfer settlements can take longer than a cheque because we have to wait for the money to leave our account and clear into theirs. Depending on the banking system, this can take several hours.
"The sellers may, however, be depending on a bank transfer settlement rather than cheque settlement because of their own financial commitments."
Can I measure my new house before I get the keys?
You may want to access your house before moving to take some measurements in order to check what furniture and other household items can come with you and you are able to access the home before moving in .
Kirsten said: "Once missives are concluded, you are allowed access to the property again on two occasions with reasonable notice, prior to the date of entry.
"The question of when missives will be concluded is a difficult one to answer – it depends on your mortgage offer arriving and the conclusion of missives on any sale transaction that you are relying on."
When should I book a removal company for moving to a new house?
To book a removals company, you'll need to find out the date of entry, but it might not be practical to wait for this to be confirmed before arranging removals.
Kirsten advises: "The date of entry is not guaranteed until missives are concluded so technically you should only book removals at that point. This is often not practical, however, so get quotations early and ask about fees for rescheduling."
I've moved into my new house and the boiler isn't working – what do I do?
Moving into your new home to find the boiler isn't working or another issue with the property, is not ideal. However, the main thing to remember is to let your solicitor know as soon as possible.
Kirsten said: "You only have five working days from the date of settlement (when money and keys are exchanged) to register a claim for any issues at the property. Therefore, when you move into the house, you should check that all the systems are in working order, especially central heating, gas, electricity and water.
"The systems should be in working order and 'commensurate with their age', so they are not expected to be perfect. Your solicitor cannot, unfortunately, claim for any defect which could be fixed for under £400. White goods are also usually sold as seen defects which could in total be fixed for under £400. White goods are also often sold as seen (without warranty).
"You can also only claim for matters which you would not have known about from the Home Report or when you viewed the property."
Find out more
If you would like to know more about the process of buying or selling a home in Scotland, our legal experts offer free advice every day at our George Street Information Centre so make sure to pop in.
Check out our handy six-week guide to moving home.