Mix it up: Festive Home Party Idea
Topics
Try these cocktails in the New Year and make your home the place to be!
Here at ESPC, we showcase property in Edinburgh, Fife and East Central Scotland so we thought we could pick the best pubs and restaurants from a few of these areas to offer up their take on the ultimate New Year's cocktail. After you have perused through some premier properties, why not try these cocktails in the New Year and make your home the place to be!

The Last Word Saloon
The Last Word Saloon  is one of our contributors to our New Year's cocktail menu.
This trendy new cocktail bar is located on St Stephen Street in Stockbridge, Edinburgh and was opened by two man team Mike Aikman and Jason Scott.  Mike whipped up this cocktail to share with ESPC which you can try at your New Year's
Who Dares Wins
You will need
60ml Beefeater Gin
10ml Kummel (caraway & aniseed flavoured liqueur)
15ml Orgeat (almond syrup)
25ml fresh lemon juice
Mix it up
Pour the ingredients into shaker
Fill the shaker with ice and shake rapidly.
Double strain into a martini glass
Garnish with a star anise.
To download a cocktail menu for The Last Word Saloon or to find out more about the hot new drinks bar, pop in when you are next in Stockbridge in Edinburgh.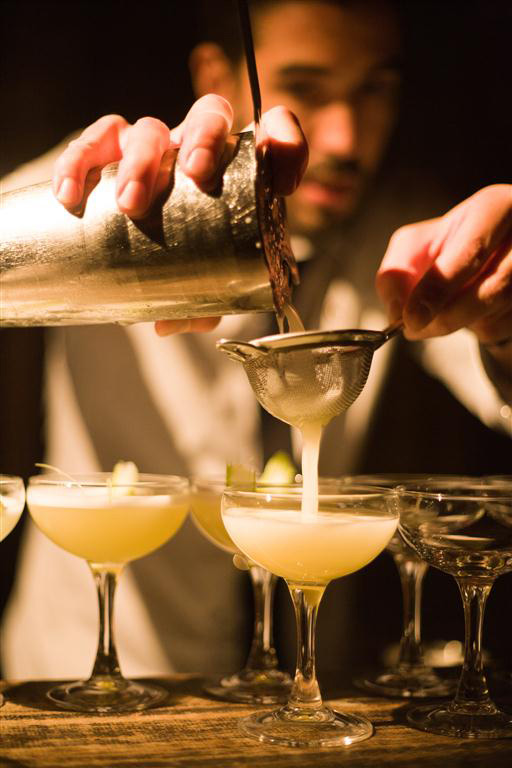 The Cocktail Queen, Livingston
Alison Smith is the director at The Cocktail Queen and she offers up a minty cocktail, perfect for a girly New Year's bash.
The taste is cream, mint, chocolate and cinnamon, however if you're not keen on Cinnamon you can add some Biscotti Baileys and add Amaretto instead of Creme de Menthe for an almond taste with some flaked almonds on top as a garnish.
Santa's little helper
You will need
15mls of Vodka (I like Belvedere)
25mls Baileys Original Cream Liqueur
15mls Creme De Menthe
25mls Double Cream
25mls Full Fat Milk
Chocolate peppermint sticks
Pinch of cinnamon
Mix it up
Add ice to a shaker
Add all ingredients to the shaker
Shake well
Pour into a chilled Martini glass
Sprinkle cinnamon & chocolate onto the top
Based in Livingston, The Cocktail Queen Limited creates cocktail parties for customers in their own home or private venue throughout central Scotland. Book your cocktail party now at The Cocktail Queen by phoning 01506 411978 or emailing info@thecocktailqueen.co.uk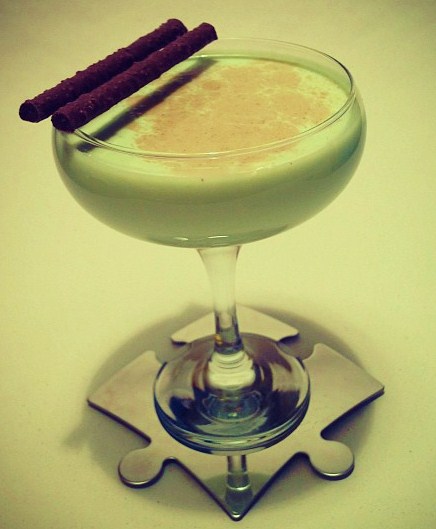 Sportsters, Falkirk
Laura Cruickshank from Sportsers brings us the French Martini. This tasty number is perfect for after dinner drinks and the perfect drink to see in the New Year!
French Martini
You will need
25ml Chambord (raspberry liqueur)
Mix it up
Chill a martini glass using crushed ice and soda water
Add all ingredients to cocktail shaker and shake for 30 seconds
Empty martini glass and pour ingredients from shaker into glass, topping it off with the foam from the ice
Add a raspberry to garnish the drink then serve.
Whether you are looking for a family Christmas meal or a large get together with friends and colleagues, Sportsters is the perfect venue with private dining areas available Sporters, Falkirk is described as Scotland's newest and most advanced nightclub to party the night away. Phone 01324 673220 or email enquiries@cityfalkirk.co.uk for more details.