Libby Clegg: My plans for the year ahead
Topics
Paralympic athlete Libby Clegg, who is sponsored by ESPC, tells us what she's got planned in the lead up to Rio.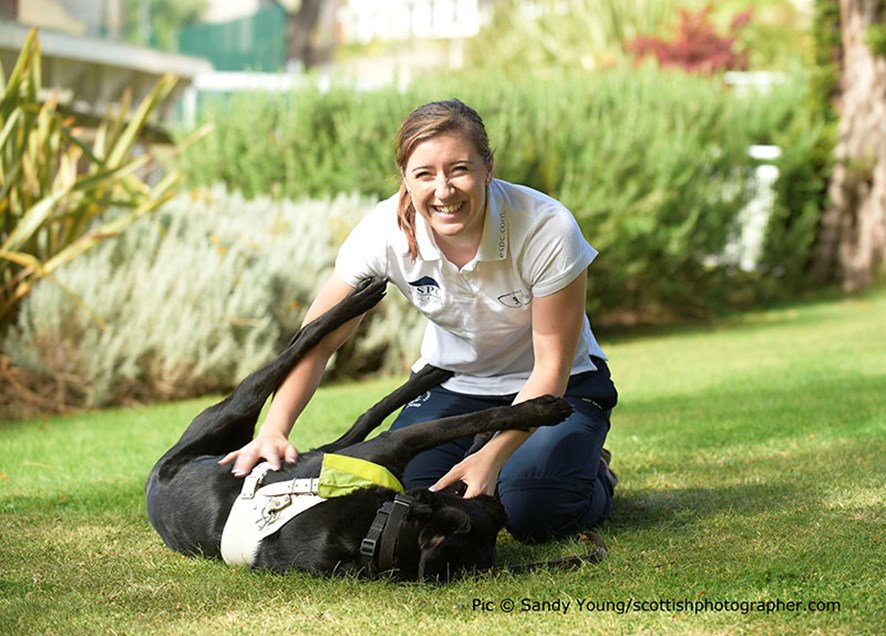 Last year definitely had some challenges for me. Unfortunately I had to pull out of the IPC World Championships in Doha last year after getting injured, which really was not ideal. As a result of this I lost my funding from UK Athletics. ESPC sponsorship has really helped as it is essential for allowing me to do training and recover from my injury, and I wouldn't be able to carry on without it.
I was actually given two different diagnoses for my injury, the first was an impinged ligament in the ankle, and the second was a torn Achilles, so whichever diagnosis it was, it wasn't ideal. It's an injury that takes time to recover – you have to load it, but can't load it too much as you end up causing the injury again – so the best thing to do is to leave it to rest and let it recover. It's worked out ok though and I've managed to get back to running full time.
But the biggest change is that since November, I've no longer been working with Mikael Huggins as my guide. It was my decision, as I felt I needed the change, and obviously with 2016 being such a big year, something needed to happen to be able to get those quicker running times. So that's how it came about.
My new guide is Chris Clarke, who is a very good athlete. He runs 400 metres, and he'd expressed interest in having a go, so we gave it a try and we worked really well together. So he's been my guide since January. It's all going in the right direction, and I'm really enjoying our training sessions together. I feel very positive and having a new guide to work with has been good as I'm learning new training techniques. Working with a new person brings something different, and I'm also able to get new feedback which I can then improve upon.
The run up to Rio 2016
I have a good idea about what my timings are as my training has gone really well, and I'm getting quicker times now than when I was going into Qatar.
At the beginning of April I went to Barcelona for eleven days for warm-weather training, however the weather wasn't as good as I wanted. There was a really strong, cold wind which made it not so good for training. But it was good to get away and to have a break from the usual environment, and just to focus on training. I got a chance to visit Olympic Park, which was pretty cool, but the place I was doing my training was 45 minutes from the city. It's a really good track, and very quiet.
Now that I've done this training, I'll start to compete, and I'd like to go to the IPC European Championships in Grosetto, Italy, in June, with qualifications taking place in May. The track over there is good, and the wind is in the right direction, which makes a big difference. So I'm really confident I'm on course to go to Rio.
I feel very positive about the upcoming season, and I feel that I'm going to run really well, so fingers crossed. Rio will be decided in July. I can't believe how quickly it comes round, but I'm really confident I'm on track.