Libby Clegg's January 2014 blog
Topics
2014…this is going to be a great year.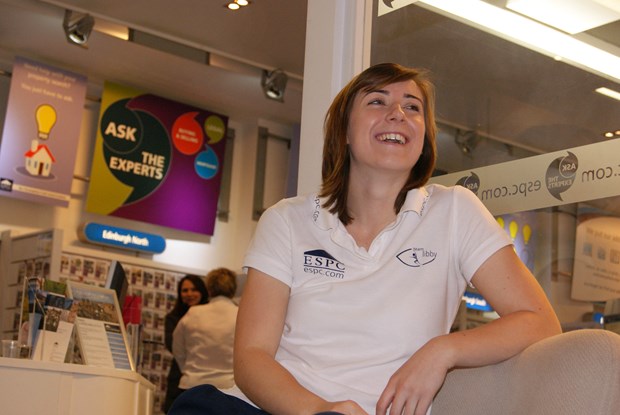 On the track it has been a busy, challenging and successful start to the year.
Warm weather training
While most of the UK was still celebrating the New Year, I was packing my bags and heading to South Africa with my training group for warm weather training.
The downside of the trip was picking up a chest infection that needed a couple of days rest but the remainder of the time was filled with lots of hard work. The aim of winter training is to build up your speed and endurance for the season ahead. Being in the warmer weather helps you work at a higher intensity and means you get more of a return from each session. Keith (my coach) pushed as hard but we would not have it any other way.
Glasgow
When I returned to UK it was straight up to Glasgow for what will be my only indoor race of the year. Mikail and I performed really well, running a personal best and breaking the 8 second barrier for 60metres. Managing to run that time at this stage of the season is a great marker and demonstrated the winter training has me heading in the right direction. Here is a video of my race made by ESPC, the No.1 for property in Edinburgh and the rest of East Central Scotland.
It was great running for the Scottish team, meeting some of the other athletes who will represent Scotland at the Commonwealth Games and the support from the stands was immense. While the team score was not great, it was clear that athletes were able to raise their performance with home backing. If that was the noise that a packed Emirates Arena could create, I can only imagine with the crowd at Hampden will achieve for the athletics.
Targets ahead
I have set myself the target this year of qualifying for the Commonwealth Games as an able-bodied athlete as well as the T12 100m that I have already booked my place in. This will mean taking my personal best below 12 seconds but I am hopeful we can do this.
There may be other things which need to be sorted out but first I have to run the times needed.
With no more indoor races in my diary, I will not be racing again until April when the outdoor season starts. I plan to race domestically as much as possible this year rather than the globe-trotting I did in 2013.
This will mean more races against able-bodied athletes but this is just the sort of competition I need to bring my times down.
Beyond training
Off the track, I am just trying to relax as much as possible. Still trying to get my home into the shape I exactly want but I do look forward to getting back into my own house as much as training and competition allows.
With the European Championships and Commonwealth Games this year, there are clear targets for the year ahead that I want to achieve. If achieving these means a quiet life out with training, so be it.