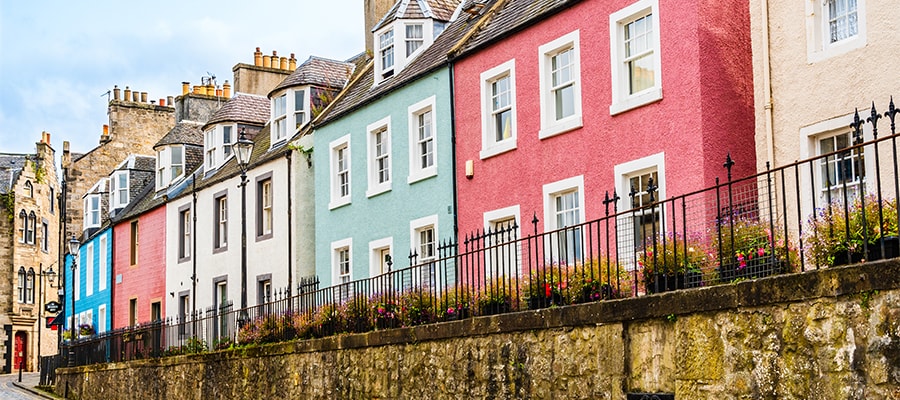 There are several responsibilities that come with being a landlord, so we've put together this list to help you get started.
Firstly, are you going to use an agency or manage the property yourself? With a full management service, the agent will:
Photograph and market the property
Handle enquiries and conduct viewings
Screen potential tenants and carry out referencing
Provide Private Residential Tenancy documents
Take the rental payment and handle deposit protection
Carry out inventory checks and handover
Issue the relevant certificates
Carry out safety checks
Manage communications with the tenants throughout the tenancy.
Managing your own rental property is not complex, but it will take up a fair chunk of your time and you need to think carefully about whether you are prepared to sacrifice that time.
Marketing
To legally market your rental property, you need to display both your landlord registration number and the property's energy performance rating in all adverts.
All owners of the rented property need to register as a landlord with the local government and will be provided with a landlord registration number. More information can be found at landlordregistrationscotland.gov.uk
The Energy Performance Certificate (EPC) can be found within a property's Home Report and is valid for 10 years. If you are not in possession of an EPC, this can be obtained for an average cost of less that £100.
Safety checks
All rental properties must have the following checks carried out (where applicable) to ensure they are safe for tenants:
Gas Certificate – all gas appliances must be checked on an annual basis and a certificate must be in place to show all appliances are safe for use
Portable Appliance Test (PAT) – all electrical appliances that are portable (e.g. toaster, washing machine) must be checked annually and a certificate provided to show that they are safe for use
Electrical Installation Condition Report (EICR) - wiring and sockets must be checked on a regular basis (ESPC Lettings recommend that this is carried out every five years).
The property must have hard-wired smoke alarms and should adhere to the following:
One functioning smoke alarm in a room which is frequently used by the occupants for general daytime living purposes
One functioning smoke alarm in every circulation space, such as hallways and landings
One heat alarm in every kitchen
Alarms should be mains wired and interlinked.
It is a legal requirement to have a risk assessment for legionella carried out in all rented properties. The risk assessment should identify any areas where legionella bacteria could grow and if treatment is required. To stay compliant, landlords should employ a "competent" person to conduct the risk assessment who can make recommendations if a risk is identified.
Tenant Deposit Scheme
Tenant's deposits need to be held by a third party, under the Tenancy Deposits Scheme (Scotland). It's compulsory and can help resolve any disputes between you and your tenants.
Houses of multiple occupation (HMO)
Properties which have three or more unrelated tenants living together must have an HMO Licence. These properties will need certain fire safety fittings and must meet specific minimum requirements set out by the City of Edinburgh Council.
Mortgage and insurance
If you've already got a mortgage on the property, you should either have a buy-to-let mortgage or permission from your lender to let the property. Make sure that you take out landlord's buildings insurance.
Paying tax
You'll have to pay Income Tax on your rental income!
More than a buy-to-let partner
You may not know, but along with acting as your buy-to-let partner guiding you through all the steps of the buy-to-let process, ESPC Lettings also offer a fully managed property service.
Once you have secured your property we can help advertise, secure tenants, ensure you are legally compliant as a landlord, produce legal documents and manage the property for you.
Our dedicated team of staff are committed to delivering excellent customer service and are happy to answer any questions you may have.
If you would like to find out more about how ESPC Lettings could help you, get in touch on landlord@espc.com or 0131 253 2847.