ESPC Trend Forecast: Interior trends in 2014
Topics
Here are some interior trends to look integrate into your 2014 home decorating sessions and help you feel inspired again...
Now that we have sung in the New Year, our homes may be left looking more than a little underwhelmed after the tree and tinsel have been thrown away. ESPC Paper Editor and Social media whizz, Lisa Venter, is here to help though.
Here are some interior trends to look integrate into your 2014 home decorating sessions and help you feel inspired again...
Feeling blue?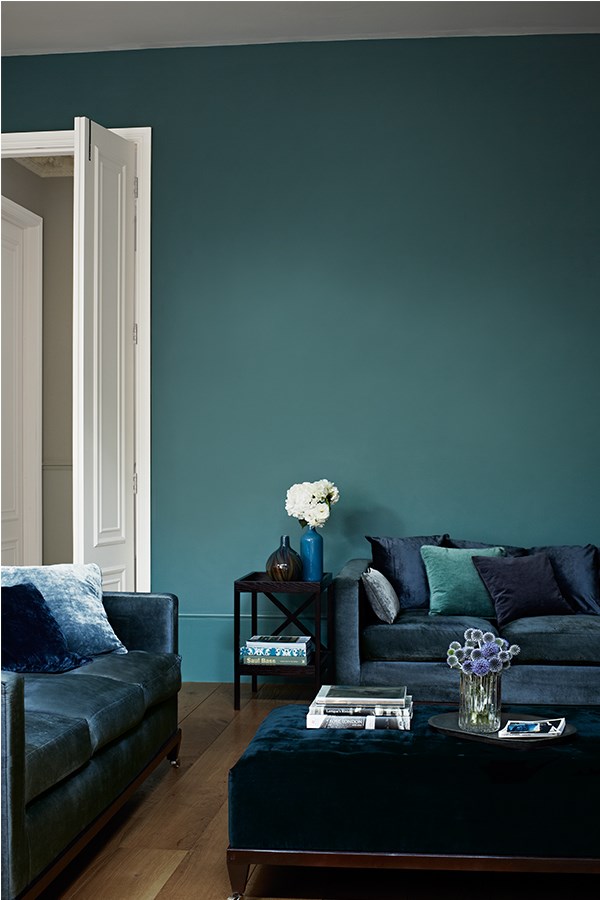 Instead of getting the January blues, express yourself creatively by splashing them all over your walls!
Blue is set to be all the rage when it comes to picking your paint this year. The Pantone Colour Institute recently announced Pantone 'Dazzling Blue' as one of their top colours to look out for.
Whether it is this stunning Teal paint from Zoffany (pictured above) to spruce up your living room or a calming, English Lavender blue for your bedroom, choosing blue is the right way to go.
Let fashion inspire
We turn to the fashion catwalks of Spring 2014 to see what else could be a key influencer for our interiors. I found this clean cut, well-tailored look by Carolina Herrera (pictured below). This could serve as inspiration for when you do things like pick out a new kitchen or bathroom set.
Pick simple, well-built items instead of brightly coloured or complicated designs. This outfit cleverly integrates a matching key colour, burnt orange, with a cream white but incorporates a royal gold trim at the same time. Look for burnt orange and gold home accessories this year to go along with country chic, cream coloured units.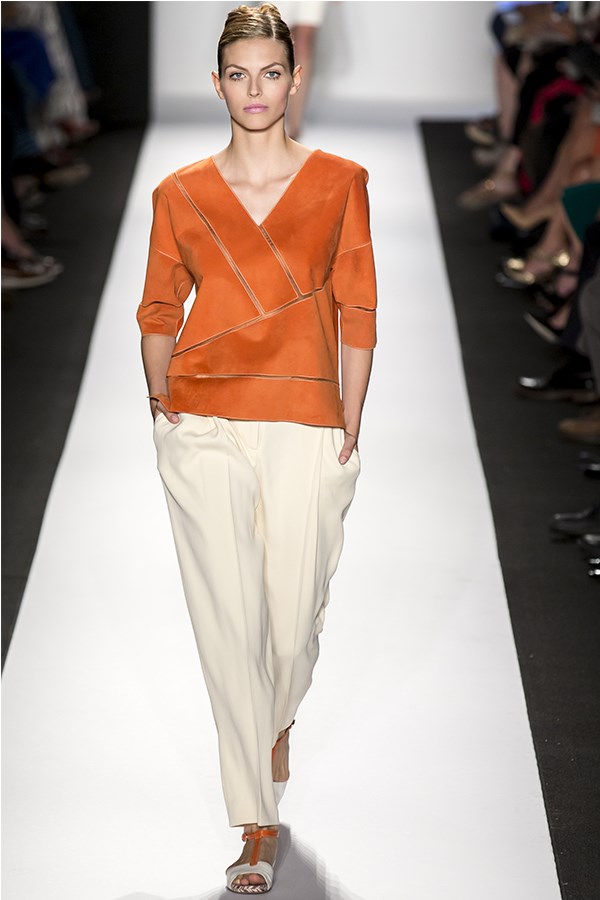 Asian persuasion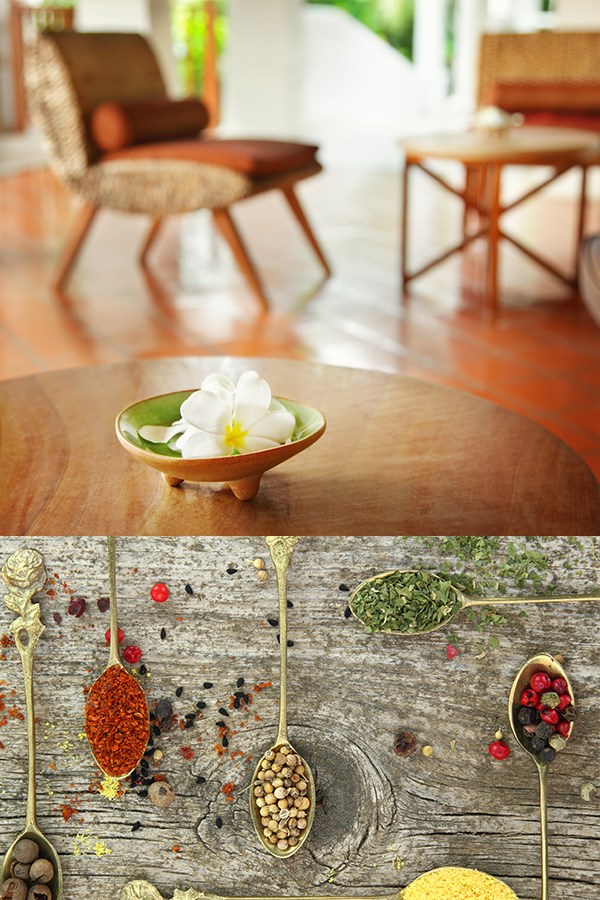 Eastern and bold Asian influence is something to definitely incorporate into your home's interior design.
It is a great way to warm up your home and see out the end of winter but also to celebrate spring and a bohemian-style summer.
Combine modern furniture with spicy colours in accessories and feature walls to get with the trend.
Urban warrior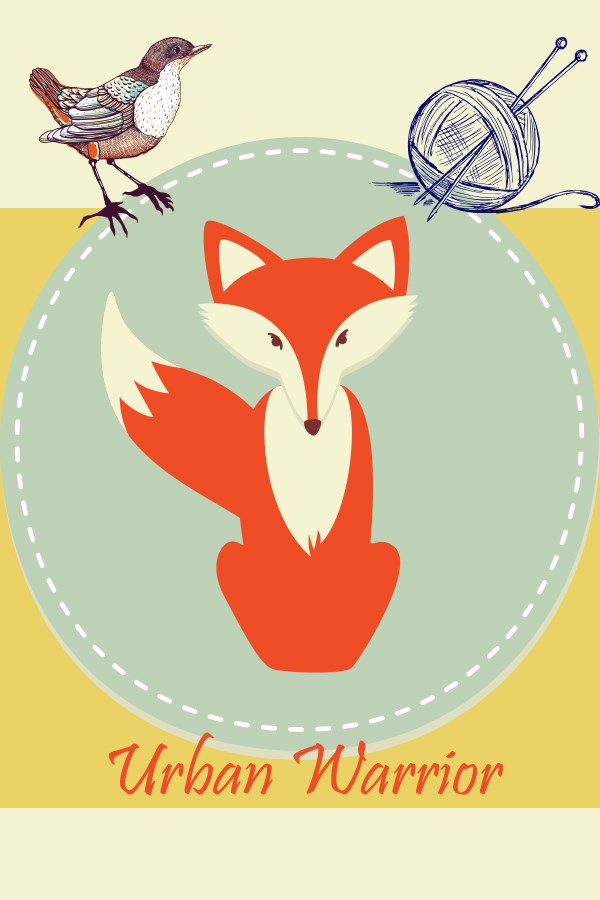 A definite trend to look out for is 'urban warrior'. Alwyn Human, Style Director at Hangar Seven recently spoke about this trend to Betta Living (bettaliving.co.uk) saying:
"This fun playful trend with strong eastern European cultural design references is all about playful escapism. Bright, bold patterns manufactured in wool, felt, dyed linens and printed designs clash beautifully."
Alwyn elaborates on this explaining:
"This look is not about matching things up by colour or design, it is transient and in a constant state of change. It's about creating a harmonious home using handmade items that are nostalgic and carefree. Knitted tea cosies, hand woven bowls, rugs and repurposed items.
Throughout there is strong referencing to childhood innocence. Key design features include: woodland creatures, especially foxes and birds and suggestions of childhood games such as cowboys and Indians. There are no rules here apart from having fun and collecting things which make you happy."
Botanicals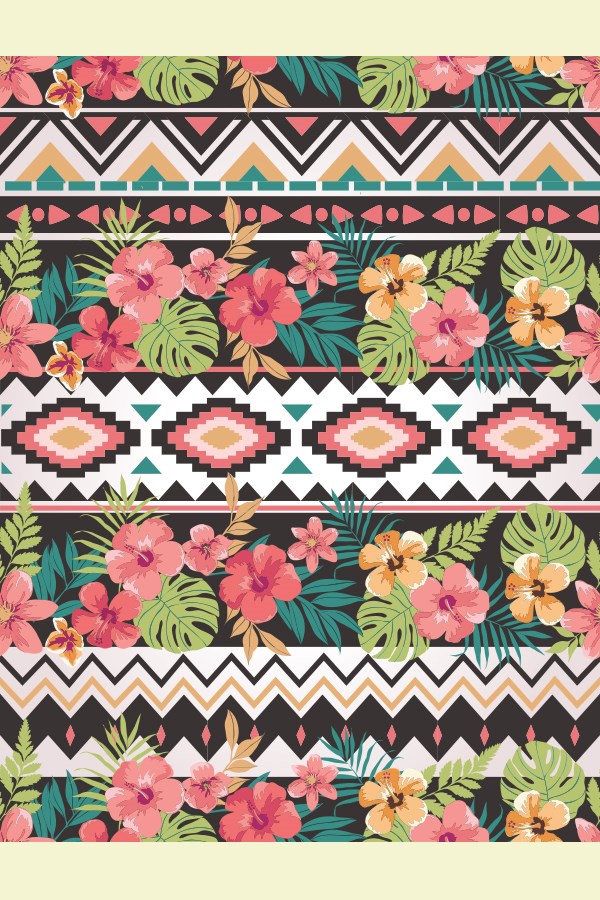 Lastly, bring the botanical gardens into your home to get your home trending with your friends. Veronica Narducci, blogger for the Nine Pearls website (ninepearls.com), says:
"Add the presence of Mother Nature into indoor spaces. Express it through motifs inspired by local and exotic flora and fauna as well as design elements reflecting man's interaction with his surroundings.
Think of it as combining manmade interior design elements with natural elements."
Find your property in Edinburgh (or anywhere in East Central Scotland) with ESPC, No.1 for property in East Central Scotland at espc.com
About the author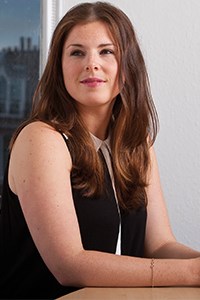 Lisa Venter spends most of her time at the ESPC office on George Street managing The ESPC Paper, engaging with fans and followers via ESPC Facebook and ESPC Twitter channels.
She spends her free time looking at as many fancy new houses in Edinburgh on espc.com/tablet that she can during her lunch break.
Watch out for more of her blog posts on other lifestyle topics in the future.
Image Credits
1) Teal Living Room Main 1/Walls and skirting: Teal/Doors: Glacier Grey /Wall Look through: Platinum Grey/Sofa and Back Cushions: Glyndebourne VEL02011 rrp £99.00/m/Footstool: Glyndebourne GLY01025 rrp £99.00/m
For stockist details contact: Zoffany Tel: 0844 543 4600. www.zoffany.com
2) Carolina Herrera Collection for Spring/Summer 2014 fashion show during Mercedes-Benz Fashion Week on September 09, 2013 in New York (Ovidiu Hrubaru / Shutterstock.com)