Ideas for this Easter week-end
Topics
Things to do this Easter at home, in Edinburgh and beyond
Stuck for ideas this Easter week-end? ESPC is here to lend a hand and help you get creative this Easter.
Hot cross buns
Start the day with a cuppa and a hot cross bun but not store bought ones, homemade of course! Try this classic hot cross bun recipe on BBC Food.
Easter craft ideas
There are so many ideas to get the kids busy and away from the TV this week-end. Here are our top three suggestions from some great bloggers that we have found...
Easter bunny canvas: Create some simple artwork with the kids for their playroom or to put up around the home this week-end. This cute canvas idea is super easy and could even complement room decor if you choose the right colours! 

Here are the full directions on

how to make an Easter bunny canvas provided by cleanandscentsible

.

Easy bunny bunting: Create a garland of cuteness with your kids with a free printable and a little cut and pasting. Easter bunny bunting can keep everyone busy for a while and also set the theme in your home after it's complete. You can try this idea again at Christmas if it works well! Here is the full guide on making easy bunny bunting brought to you by My Poppet Blog.
Dye your eggs: Dying eggs is always fun, especially if you can eat them after! Boil eggs first then add a few coats of dye before drying again and letting the kids draw on them. Here is a DIY guide to dying eggs for Easter!
Egg-ssential events this Easter
If you want to get out of the house and keep the family entertained then why not spend some quality time at some local events this long week-end? Here are some to get you started!
Dunfermline: If you live in or near Dunfermline then you're in for a treat this week-end. Kingdom FM will be hosting a road show and there will also be an Easter Egg hunt all around town sponsored by Dunfermline Delivers. There will also be a pop-up craft fair and a story telling session to pay a visit to too! Read a full round up on the Dunfermline Press

.

Edinburgh: If you happen to be in The Capital this week-end then make sure to get in some Easter entertainment between taking in the beautiful views from The Edinburgh Castle and Arthur's Seat. We recommend you go to the Edinburgh Easter Egg hunt on Sunday 20th April to get in some exercise between all that chocolate treat munching!
East Lothian: If we're lucky enough to see the sun in East Lothian then why not pay a visit to the Gullane or North Berwick Beaches? You can bury some plastic eggs in a section of sand for the kids to find against the clock or simply just go and have a walk before a big Easter meal.
West Lothian: The Almond Valley Heritage Center is the perfect place to visit in Spring, especially this Easter as there will not only be a variety of newly born farm animals to see but also a couple of hidden Easter eggs too! The event is running until the 21st of April from 10 am to 5 pm.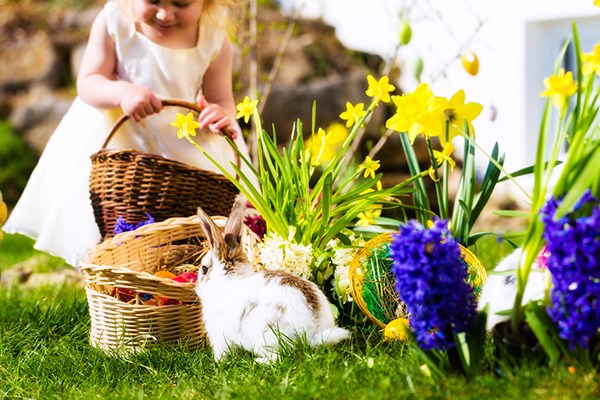 We're here for you this Easter
Even if the shops are shut, we're always open; online that is. Pay a visit to espc.com on your mobile, tablet or desktop to find a property anywhere in Edinburgh, The Lothians and Fife. ESPC is No. 1 for property in East Central Scotland so even if you want to buy a home, sell a home or look at what properties are selling for in your area, we are the best place to start your property journey.
Our ESPC showrooms are open as normal too! Our Edinburgh showroom in George Street is also open all week-end from 10:00-17:30 and our Dunfermline showroom on New Row is open as usual on Monday. Do pop in to get advice or some help gathering property information.