How to use a Home Report when buying a property
Topics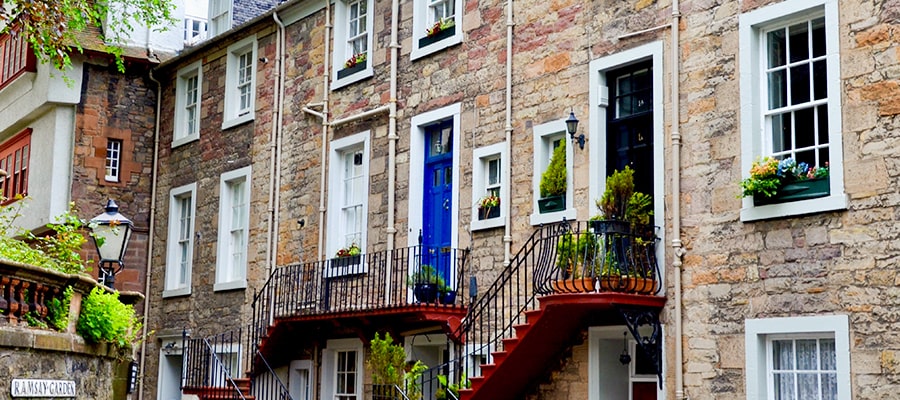 When a home is put up for sale in Scotland it is legally required for the seller to have a Home Report conducted. This is a document that is then made available to prospective buyers to help them find out more in-depth information about the property. It's important to fully understand the contents of the document in order to decide whether the property is right for you. In this article Laura McFadezean, Director and Solicitor at ELP Arbuthnott McClanachan, takes you through what a Home Report is and how to use one to help you decide whether to put in an offer and how much for.
What is a Home Report?
A Home Report is made up of 3 parts:
(1) Single Survey by a surveyor
This is a report on the internal and external condition of the property and contains a valuation of the property. There is often also a Mortgage Valuation Report by the surveyor which can be used by mortgage lenders.
(2) Energy Performance Certificate
This gives the property an energy efficiency rating, an environmental impact rating, and provides information on the estimated energy costs of the property and actions which could be taken to improve its energy efficiency.
(3) Property Questionnaire
This is completed by the seller (or sometimes the seller's agents), giving information on the property which will be helpful for prospective purchasers, in particular for the eventual purchaser of the property.
What should I look out for in a home report?
Home Report valuation
The valuation of the property in the Single Survey is very important as it will frame the seller's expectations for the sale price of the property, and prospective purchasers will use it as a benchmark in determining how much to offer for the property. The eventual sale price will depend on market conditions and the level of interest in the property. If there is a good level of interest in the property, particularly in the first few weeks of marketing, it is likely to sell for over the Home Report valuation, but if the property has been on the market for a while with little interest, it is likely to sell for around Home Report valuation or less.
It's worth noting that the Home Report valuation and price the property is being marketed at are often two different figures. The Home Report valuation is an independent estimate and therefore gives the clearest picture when it comes to deciding how much to offer. 
Single Survey category repairs
The Single Survey contains information on the features and condition of various parts of the property, and the building of which it is part (if applicable). Each aspect of the property is given a category rating of 1, 2 or 3.
Category 1 indicates that no immediate action or repair is needed.
Category 2 means that repair or replacement will be required in future and it is recommended that estimated costs are obtained prior to purchase.
Category 3 means that urgent repair or replacement is required immediately and estimated costs should be obtained prior to purchase.
It is important to read through this information carefully to understand what work is required / recommended for the property and how urgently this work is needed. You can then discuss with your solicitor whether to obtain estimates for the cost of the work, and at what stage those estimates should be obtained. It is possible that the seller may already have obtained estimates which can be made available to you.
Home Report Energy Rating
The energy rating of a property may not be the first thing a prospective purchaser thinks about when deciding the level of offer to make for a property (or indeed whether or not to make an offer), but a property with a low energy rating can be expensive to run and bad for the environment. The cost of improvements could be significant, so this should be factored in when considering how much (or whether) to offer.
Factoring and council tax costs
The Property Questionnaire will contain details of the Council Tax Band and the factoring costs (if applicable). This information will be very useful for planning your budget, but please bear in mind that it may not be accurate. The current Council Tax Band of any property can be found on the Scottish Assessors' Association website and the seller's solicitors will obtain information from the factors during the course of the sale which will be provided to your solicitors. If this does not confirm the level of the factoring charges then your solicitors can ask the seller's solicitors to obtain this information from the factors.
What next?
On ESPC you can download the Home Report for any property directly on the property page, a feature not available on most other property websites. So, now that you know exactly what a Home Report is and how to put them to use, it's time to start searching for your dream property on ESPC and downloading Home Reports!
Are you dreaming of purchasing your first home? ESPC are here to help make that dream a reality. Enter our prize draw to win £3,000 towards the deposit of your first home by simply filling in our short form.


You may also be interested in...