How ESPC's Property Information Centre can help your property search
Topics
If you're a homeowner of a certain age, shall we say, we have no doubt that you'll remember ESPC's Property Information Centre on George Street in Edinburgh, decked out in an array of wall cards, covering the windows and walls, displaying the plethora of properties for sale with our solicitor estate agents that you could browse at your leisure.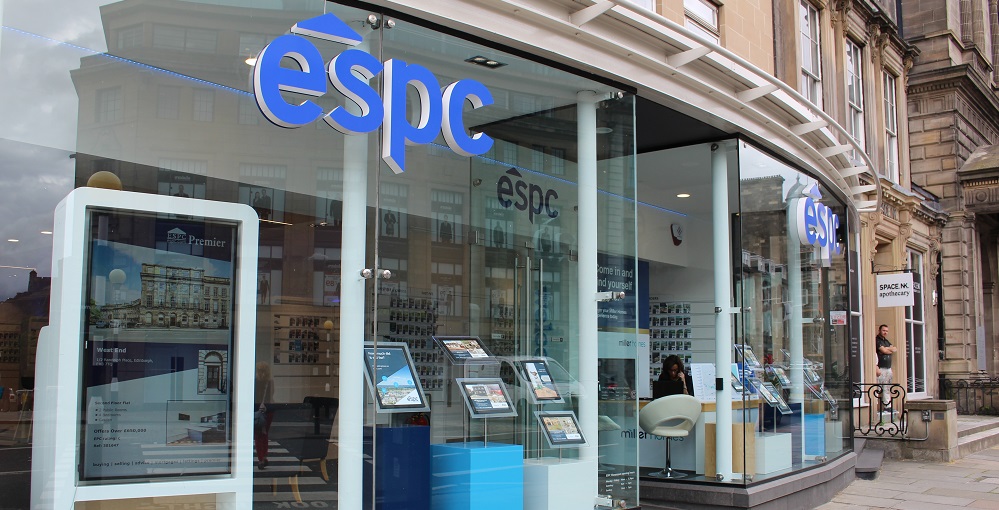 In recent years, things have changed, and ESPC's Property Information Centre has moved with the times too – swapping those widely-known wall cards for a sleeker selection of digital-first, eco-friendly options, such as tablets ready and loaded to search espc.com for your next dream home in Edinburgh, the Lothians, Fife and the Borders.
But some things don't change, and for us, it's the warm and welcoming service of our team in the ESPC Property Information Centre, who are always on hand to help you in your property search.
So, if you are looking for a new home, but you don't feel comfortable searching online, ESPC is still here to help you. When you pop into the ESPC Property Information Centre, you can relax and feel free to ask any of the team if they can assist with your search.
Whether you need help navigating the ESPC website, or you're not sure how to use one of the available tablets, the friendly team can support and offer guidance, reassurance, and insights to help you on your way.
The Property Information Centre team are up to date with the latest property information, and if you need a helping hand with your search, they can guide you – whether that's providing you with a copy of ESPC's latest House Price Report, requesting a Home Report for a property you're interested in, or helping you to book a property viewing, as well as many other things.
There's the option to chat directly with our ESPC Mortgages or ESPC Lettings teams, or you can pop in when the Centre hosts free 'Ask The Experts' advice sessions on Wednesdays and Saturdays with solicitor estate agents, to get no-obligation advice from legal professionals on any quandary you might be facing with your property journey.
So if you require a little bit more help with your property search – or if you know someone who does – ESPC is delighted to offer a face-to-face, friendly service six days a week. Simply pop into 107 George Street and let our fabulously friendly team help you on your way to a new dream home.