Homes for first time buyers on the increase
Topics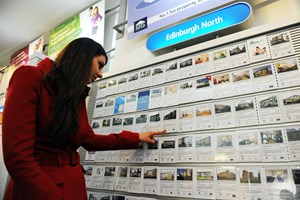 Across the region ESPC is seeing an influx in affordable housing, with one and two bedroomed homes on the market for less than £100,000, representing 13% of the market, up by over 8% on the figure three years ago.
To help support people take their first steps into property, ESPC is teaming up with Bank of Scotland to host an even for First Time Buyers on Thursday 6th September, at ESPC showroom on George Street from 5pm-7pm.
Malcolm Cannon, Chief Executive at ESPC said: "We know from our extensive survey of over 600 residents in Edinburgh, Lothians and Fife that 90% of people aged 18 to 34 were planning to buy a home in the next five years. Many of those will be first time buyers and they form a vital link in the property chain.
"We are also starting to see a raft of incentives to support first time buyers and that in itself can be a maze of information to work through and analyse. That is why we are hosting our evenings aimed at the First Time Buyer market.
"We will have mortgage specialists, independent financial advisors, local solicitors and new build developers on hand to introduce their products and provide advice and support to buyers on a one-to-one basis.
"Right now is an excellent time to make the move as buyers are still in a position of strength when it comes to negotiating on price. Three quarters of homes sold so far this year in East Central Scotland were secured for less than their Home Report valuation, with three quarters being secured for around 5% below their valuation at present."
Laurence Mann, head of mortgages, Bank of Scotland commented, "Bank of Scotland is committed to providing genuine solutions for people buying their first home. Getting things right at the bottom of the ladder has an important knock on effect throughout the chain. With our unrivalled commitment to affordable housing and new build, we're not targeting our support at a select few, but making home ownership a reality for a whole generation of buyers."
With over 10,000 properties a year coming through ESPC and over 230,000 unique users to the website, the ESPC commands upwards of 90- per cent of the residential market in Edinburgh.