Help to Buy: What does it mean for the market?
Topics
The launch of the Help to Buy schemes recently have been an important development for house hunters but here we explore what impact it is likely to have on the property market.
The Help to Buy schemes launched recently have been warmly welcomed by both industry professionals and home buyers. The Help to Buy schemes aim to help buyers who have smaller deposits, but for whom mortgage repayments are otherwise affordable.

Will Help to Buy push house prices up?
There have been concerns expressed from some quarters however that with activity already picking up in the property market in recent months the new schemes could push house prices up at an unsustainable rate. It's certainly fair to say that activity from buyers had already started to rise before the scheme's introduction. During the third quarter of 2013 the number of homes sold rose by over 40% annually, and to its highest level since 2007. On closer inspection however, the idea that we're on the verge of another house price boom appears somewhat premature.
Homes selling v average house price
In the first instance, while the number of homes selling is rising it's still around 30% below what would have been considered normal levels prior to the economic downturn. Additionally, while the number of homes selling has been on the rise, the average house price has remained pretty steady in most areas. In Edinburgh, for example, the average house price during the third quarter this year stood at £212,429 – just 0.3% higher than during the same period a year ago.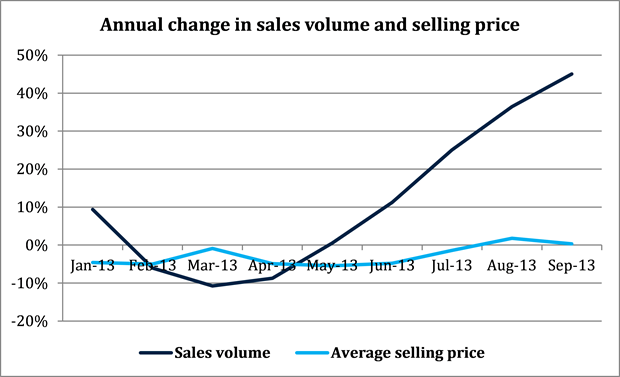 It should also be noted that by targeting the equity loan part of the scheme at new build properties the Government hopes that it will encourage greater levels of activity from developers, increasing the supply of properties to the market to balance the rise in demand.
Of course it goes without saying that it takes rather less time to buy a house than it does to build one so in the short-term it is possible that we could see demand outstrip supply. For that reason it will be important that the Government reviews the impact of the scheme on a continuous basis going forward.
A new and valuable source of help
For many people thinking of buying though, the Help to Buy schemes simply offer a new, valuable source of help in securing a home. If you're thinking of buying a property using either scheme you'll need to speak to a financial adviser or lender as they'll be able to talk you through all of the finer details, help you stress test your mortgage to ensure it will remain affordable when interest rates rise and establish whether or not you qualify for them, providing the best option given your personal circumstances.
For more information on all of the Help to Buy schemes.
About the author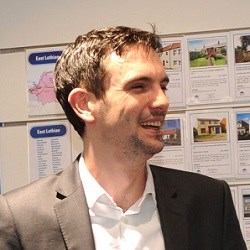 David Marshall is ESPC's Business Analyst and is responsible for the ESPC's monthly House Price Reports as well as reviews of the property market.
Why not follow ESPC on Facebook or find ESPC on Twitter to keep up to date with all our latest news and blog posts.