Everything you need to know about the Help to Buy ISA closing
Topics
Murray Souter, an Independent Mortgage Adviser with ESPC Mortgages, looks at when the Help to Buy ISA closes to new accounts and what first time buyers need to know.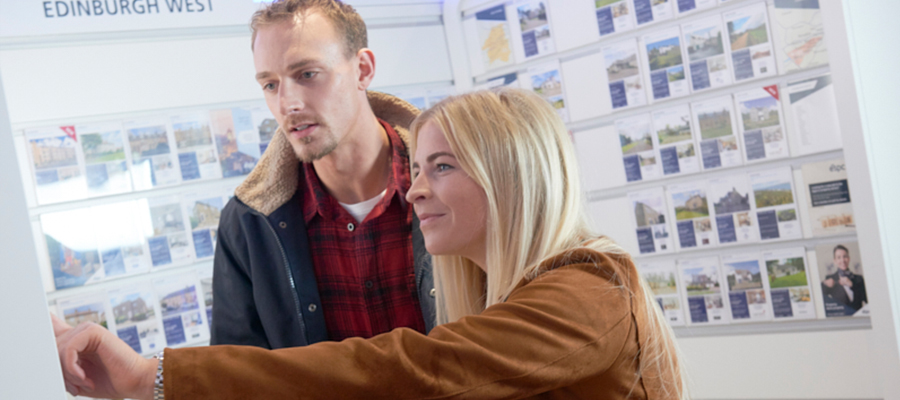 What is a Help to Buy ISA? 
The Help to Buy ISA is a government incentive to help first time buyers and is offered by various banks and building societies. These ISAs are aimed to help those that are actively saving to buy their first home, with the government boosting savings by 25%, which can be a real help when looking to buy your first home.
On a monthly basis, for every £200 you save, you will receive a government bonus of £50 with the maximum bonus you can receive being £3,000 which will be put towards your house purchase (savings of £12,000 would be required in the account to get this maximum bonus). If two first time buyers are buying a home together, they could get a maximum total bonus of £6,000
You can deposit up to £1,200 when you open your account and the maximum monthly saving thereafter is £200. You need to have a minimum of £1,600 in the account before you can claim the minimum government bonus of £400.
If you use your Help to Buy ISA savings to purchase a property, your solicitor will be the person that deals with this when the time comes as they need to apply for the bonus on the buyer's behalf. Anyone age 16 or above that is a first time buyer can open an account.
Please note: the bonus can't be used for the initial deposit or any other indirect costs, such as paying for your solicitor or estate agent's fees.
When does the Help to Buy ISA close?
The closing date for new accounts is 30th November 2019. After this no new savers can open an account. But what you can do is open an account now with just £1 and then start saving later when you are ready to save for a house.
People who already have accounts can keep saving until 30th November 2029 when the accounts will close to new contributions and you must claim your bonus by 1st December 2030.
Why is the Help to Buy ISA closing?
The government have chosen to discontinue the Help to Buy ISA in favour of the Lifetime ISA (LISA). The LISA also offers a 25% government boost on savings.
Is a Help to Buy ISA better than a Lifetime ISA?
There are some marked differences between the Help to Buy and Lifetime ISAs so it's very important to take the different aspects of both into consideration before deciding which is right for you.
Which ISA is better for your will depend on your circumstances. As a LISA allows you to save more and also use the funds for retirement, you could benefit more in the long term. Also, unlike a Help to Buy ISA, the LISA bonus can be used for the initial deposit for a property.
However, if you plan to purchase quickly a Help to Buy ISA may be more suitable as the savings can be utilised at any stage as opposed to a LISA which must have been open for at least a year.
ESPC Mortgages 
If you're looking for first time buyer mortgage advice, ESPC Mortgages is here to help with understanding budgets, applying for a mortgage and dealing with the relevant insurance requirements. Get in touch with me or one of the team today on 0131 253 2920 or fsenquiries@espc.com
First time buyer seminar 
If you would like more information about buying your first home, get first time buyer advice from the experts! Our first time buyer seminar on the 26th November will help to answer various home buying questions.
The information contained in this article is provided in good faith. Whilst every care has been taken in the preparation of the information, no responsibility is accepted for any errors which, despite our precautions, it may contain. No Individual mortgage advice is given, nor intended to be given in this article.
The initial consultation with an adviser is free and without obligation. Thereafter, ESPC Mortgages charges for mortgage advice are usually £350 (£295 for first time buyers). YOUR HOME MAY BE REPOSSESSED IF YOU DO NOT KEEP UP REPAYMENTS ON A MORTGAGE OR OTHER LOANS SECURED AGAINST IT.