Help ESPC get Peppa Pig home!
Topics
We're trying to get Peppa Pig home, can you help?
We know how your children, nephews and nieces and grandchildren can be upset at the loss of their favourite toy. That's why we're trying to find a lost Peppa Pig find her way home after she got lost on George Street in Edinburgh.
How Peppa ended up at ESPC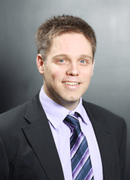 On Monday 21st April, Dad and Marketeer Neil Harrison found Peppa Pig on George Street in Edinburgh. He had this to say about his discovery:
"Peppa was found on George Street at 11.30 just outside the showroom as I was heading home after a meeting with a client.
There was nobody about pushing a buggy or pram so guessed I should hand it in somewhere and figured Karen (and team) would look after it.
Then a cheeky wee tweet with #Edinburgh to see if Twitter could help doll and owner reunite. I do recall a good few tantrums when my daughter lost her special cuddly toy and it is no fun for a parent, especially as a replacement will probably not smell right.
I tweet nonsense most days but my 931st tweet will go down as the one that spread the furthest. Lost cuddly toys must be social media gold."
Neil originally tweeted us about his discovery which has really got people Tweeting about it to help!
"If your kid has lost their peppa pig doll on George St #Edinburgh I've left it with the nice ladies in @espc showroom #lostdoll"

— neil harrison (@harry_duncan) April 21, 2014
Follow Neil Harrison on Twitter along with ESPC to keep track of our mission to help get Peppa home!
This is Peppa
This is Peppa Pig. She is ever so slightly grubby but we can't tell if that's just from her time spent exploring George Street or eating all the Easter egg chocolate in the ESPC showroom.
Show her to your kids who may be able to tell their teachers, who could tell their schools, who could tell everyone they know...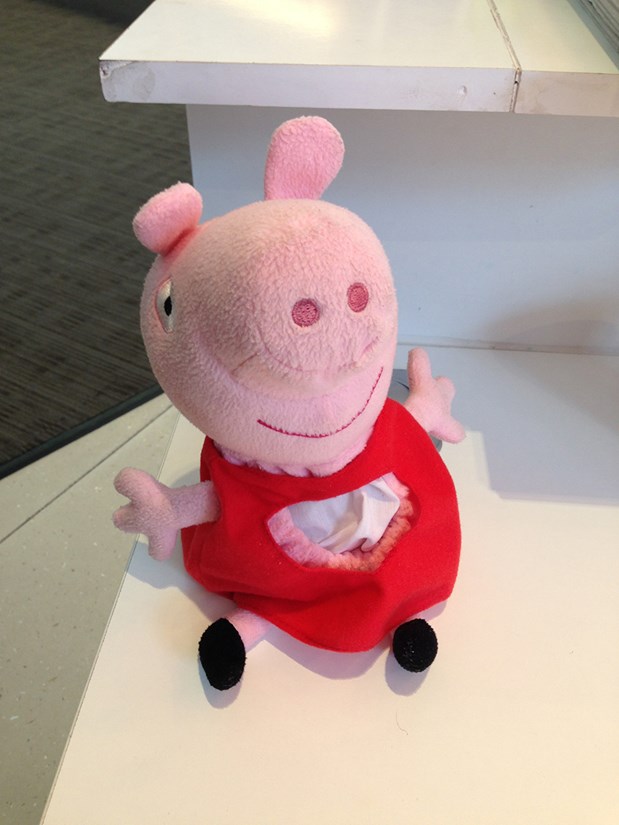 Help us get Peppa Pig get home!
If you would like to help get Peppa Pig home, share this post with your friends on Twitter and Facebook. Remember to include the hashtag #ESPCPeppaPig (on both Facebook and Twitter) so that we can keep track of all the discussions and hints and tips.
You can also talk to us about this on our own ESPC Twitter and ESPC Facebook channels. In the meantime, Peppa is in the loving hands of our ESPC Showroom staff!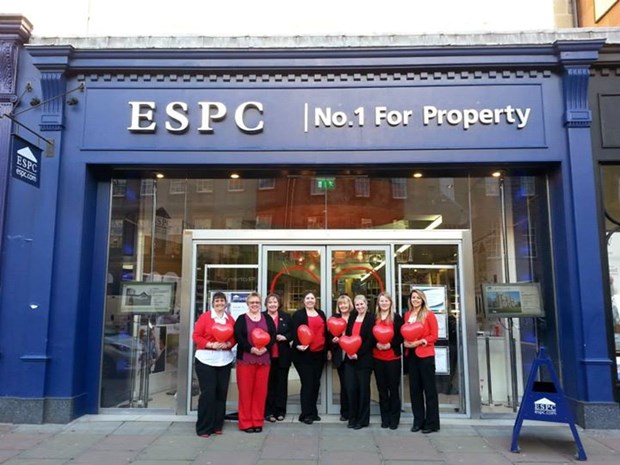 News so far
As of yet we still haven't found Peppa Pig's owner but we are getting a lot of help on Twitter and Facebook.
Lost & Found
If you find something lying around town near the City Center (a pair of gloves, an umbrella or a toy!) then do leave it with our ESPC Showroom staff in our lost and found box. We'll make sure to let the public know via social media of what's been lost and when to help reunite missing items to their home.