Getting ready for Edinburgh's film festival
Topics
This year marks 70 years of Edinburgh International Film festival (EIFF), and it promises to be bigger than before.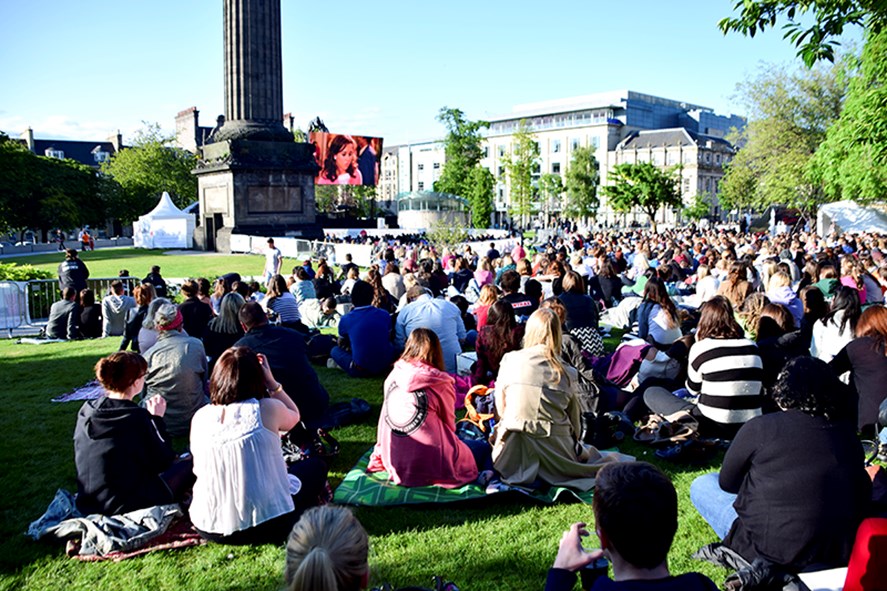 Edinburgh will be coming alive with a host of film screenings, premieres and movie-related events from 15th June.
The free Film Fest in the City takes place at St Andrew Square from 10th to 12th June, and it's where you can enjoy classic movies with some al fresco drinking and picnicking. Some of the films that are being screened over the course of that weekend are Big Hero 6, a dance-along version of Grease , and Mad Max: Fury Road. And make sure to search the EIFF website and brochure to find your own hidden movie gems of independent cinema as well as some big blockbusters.
We spoke to CEO Ken Hay to find out more about what's happening during the festival.
Now that it's the 70th anniversary, how does the Film Festival keep evolving?
Part of the challenge is recognising you have 70 years' worth of history and heritage behind you but that you can't rest on your laurels. So it's how we constantly reinvent ourselves and constantly challenge ourselves to deliver a bigger, more relevant festival for the people of Edinburgh, and for the rest of the world as well. We benefit the city in so many ways, one of the reasons we moved from the August slot to June was so we could use the city and now we are using loads of the main venues in the city, including Festival Theatre, the Traverse, Summerhall, St Andrew Square Gardens.
What differentiates Edinburgh from other cities that host film festivals?
The key thing is that sense that Edinburgh is a vibrant, contemporary city set in the most fantastic, historical background. The backdrop is stunning, it's a compact city, people love coming here because they can get around the city very easily and what it means is that we can plan things in that compact space. The other festivals are much more dispersed, like in London, it's very hard to get a sense there's a core.
What other events are planned?
If sitting in the cinema isn't your thing but you like other aspects of film and music, we have a special screening of ET at the Festival Theatre, with the  Royal Scottish National Orchestra performing the score. We've got special events at Summerhall which includes the screening of films but also live bands playing alongside them, and at all of the films we try to ensure that there is a guest attached to the film for introductions and question and answer sessions.
Are there any famous faces expected to arrive?
We've got a lot of guest we are in the process of confirming, but we have confirmed Kim Cattrall, who most people know from Sex and the City, and Kevin Smith who came to the festival 10 years ago, but he's coming along and his daughter is going to be here with a film that she's in. I think that my favourite one - because I'm a father of young children – is the sequel to Finding Nemo, Finding Dory, and so the UK premiere of that will be on the first Saturday of the festival on the 18th June.
If you love movies and would like to be part of the process, then read our article on espc.com/news to find out how you can hire out your house as a film location.