Getting more with ESPC – what it means to home sellers
Topics
At ESPC, we are proud to say our agents achieve a higher selling price than anyone else. Our recent independent research verified that last year ESPC agents achieved 107% of their Home Report valuation while non-ESPC agents achieved 104%*. For a property valued at £250,000, that's an extra £7,500 just for choosing the right agent.
Getting more for your home can provide you with greater options of areas and properties to move to, allow you to renovate your new house or flat or simply provide you with the funds to take a well-earned holiday after you've moved.
We spoke to a few people about their experience of selling their home with an ESPC agent and asked them what 'getting more with ESPC' meant to them.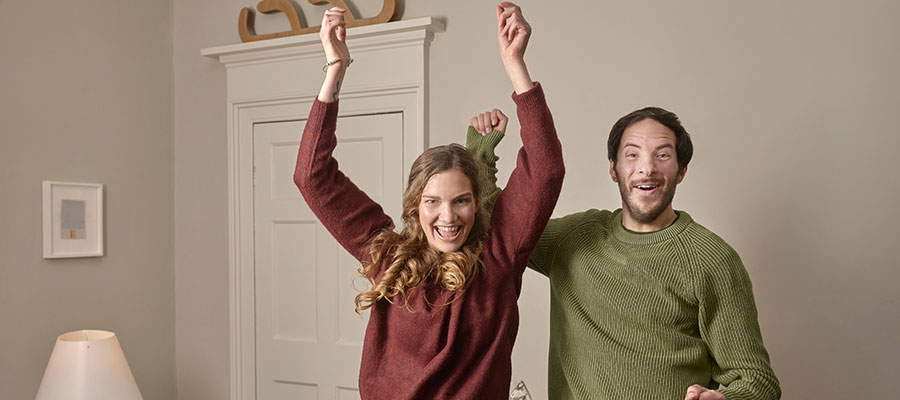 What getting more with ESPC meant to me
Roz – from Marchmont
Roz recently sold her Marchmont property with Hadden Rankin and felt the value that was added to her home by selling through an ESPC agent enabled her to have more choice when looking for a new home.
She said: "Along with the expertise of Hadden Rankin, ESPC played a key role in attracting more interest in my home which subsequently added more value to my property. This successful sale has opened further opportunities in my search for a new home."
Ann – from Bellevue to Portobello
Last autumn, Ann sold her flat through Simpson & Marwick – the selling price achieved was significantly above the Home Report valuation which has provided her with the additional funds needed to renovate her new home.
She said: "I was delighted to sell my property so quickly through ESPC last August. By achieving a higher than expected sale value, I was able to secure a property in my location of choice and knew I had the capital to complete the required renovations.
"And even better, the proceeds from my previous property meant I was able to completely refurbish my bathroom and kitchen to a very high standard."
Abby – from Auchendinny to Leith
Abby and her husband decided to move from a rural Midlothian village into the big city earlier this year. Anderson Strathern were able to secure a higher than expected selling price on their property, meaning they were able to move to their favoured area of Leith.
She said: "As I work for ESPC, I am exposed to the property market on a daily basis, but when it came to selling my own home, it was always going to be a different experience. My husband and I made the decision to move from our flat in the rural village of Auchendinny into the big city!
"By selling with an ESPC agent, we were able to sell our flat for more than expected which meant we were able to buy in our preferred area and are now living right next to Leith Links. By getting more we have also been able to get a slightly bigger flat with a balcony, which I am excited to use on sunny days – I'll maybe even try my hand at growing some vegetables!"
Find out more
Find out how much more you could be getting for your home by using an ESPC agent.
If you're thinking of selling your home and looking for some expert advice, find an ESPC agent today.
* Properties marketed through ESPC member firms and non-ESPC member firms (agents) throughout April 2018 were recorded. Their Home Report valuation was noted against their subsequent selling price as recorded by Registers of Scotland by end of November 2018. The evidence shows that the average percentage of the Home Report valuation price that was achieved by ESPC member firms was 107% compared with 104% for non-ESPC firms.