Get the look of one of the rooms from a fabulous property marketed by ESPC.
Inspiring look
Get the look of this inspiring and well decorated living room from a property in East Lothian. Find out more details about this address by searching The Studio, South Hamilton Road on espc.com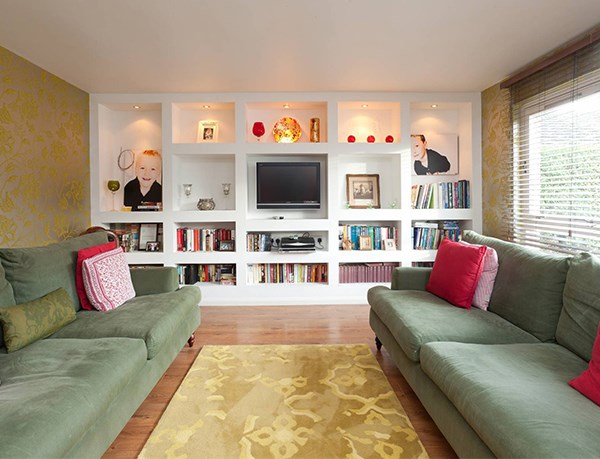 Imitate
Whether you are preparing your property for a sale or just looking to do something different with your living room, why not try a few of these products to get the look of our property inspiration?
After all, imitation is the greatest form of flattery…

1. House by John Lewis Anna Sofa Range (in green). Perfect in colour for the summer but soft enough in texture to suit all seasons! £25.00 - £1, 100.00 from John Lewis (johnlewis.com).

2. Wild Herb Rug (in Fennel). Bring a touch of the hedgerow to your decor. £110.00 - £210.00 from John Lewis (johnlewis.com)

3. Cushions from Adventino. A selection of red and green cushions to dress your living room furniture! £27.00 - £35.00 from Adventino (adventino.co.uk)

4. Paint. Clunch, No. 2009 described as the colour from the chalk stone building blocks used in East Anglia. A very versatile off-white in a variety of finishes. £30.00 and above depending on amount and finish from Farrow & Ball (farrow-ball.com)

5. Candle holders. A selection of assorted colour glass T-light holders with a silver rim, mix and match to suit your décor, we love the red best for this look. £1.95 from Blend Boutique (blendboutique.co.uk)

6. Photos on Canvas. Immortalise your loved ones by creating your own art from their pictures. Made to order, price varies, from Canvas Print Maker in Edinburgh (canvasprintmaker.co.uk)
Talk to us
Have you spotted an inspiring property? Email us with your feedback at Marketing@espc.com or Find ESPC on Facebook or @espc on Twitter