Essential guide to moving home
Topics
You've accepted an offer and you've managed to find a new home. But now the logistics planning kicks in. Just what do you need to do to make the move to a new home happen?
Fortunately, ESPC can help with our moving house checklist.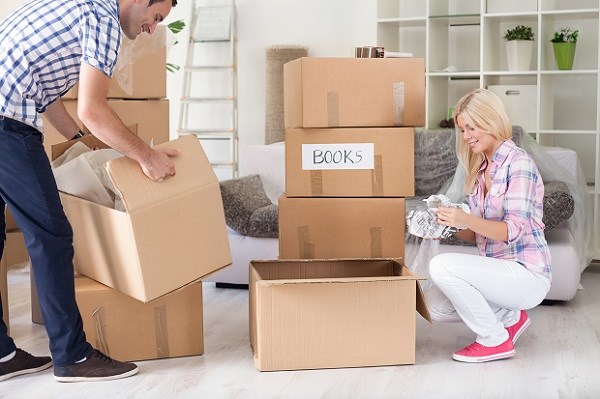 It is never too early to start packing up your home. Whilst you might not want to pack your kettle right now, it is a good idea to start emptying cupboards and sorting what is to move with you, staying, being binned or sold. This is especially important if you have a packed attic or garage, which can take some time to organise.

Contact some removal firms to get prices and check availability. You will need to decide between packing for yourself or having the firm do it all for you. Whilst more expensive, it does save you time and hassle by having the experts do it.

Thinking of doing all the moving yourself? Then make sure to get a few strong friends on hand to help out and look into van rental costs and availability for the day of your move.

Stock up on boxes. You can never have too many and will probably get through more than you think possible.

If you have children or pets it is a good idea to get someone else to look after them on the day of the move. Your house might feel a bit like a roundabout on the day of the move with the removal team constantly coming and going as they pack and unpack the van. Ensuring that you don't have to worry about children or pets escaping will certainly help your stress levels.

You need to consider who you need to tell you're moving.  Here are a few suggestions, but download our fuller list to make sure you have everything covered. It can be a good idea to set up a Royal Mail redirect service cover to ensure that your mail is forwarded from your old address to your new address for a set period.

Bank,

DVLA,

TV Licence

doctors

schools

employers

phone and internet providers

Cable/Satellite TV provider

Pack an essentials box with things you'll need on the day of the move and as soon as you get in to your new home. It's a good idea to include things like bed linen, towels, toilet roll and of course cleaning products to make sure that you can quickly settle in once you arrive at the other end. Of course a kettle, tea, coffee and chocolate biscuits will be essential fuel for you and your moving team on the day so make sure you keep these handy!

8.

Decide which rooms you want in a habitable shape first and focus on getting them right.Our last recommendation is to take some time to enjoy your last few weeks in your home and start looking forward to your new home!
It can be all too easy to get overwhelmed by the actual moving process rather than enjoying a really exciting time.
Sign up to our Countdown to Moving emails to get the latest advice directly to your inbox.
Why not follow ESPC on Facebook or find ESPC on Twitter to keep up to date with all our latest news and blog posts.