Libby Clegg meeting people that count
Topics
ESPC introduces gold medallist to local meet communities
At the end of September we were delighted to welcome ESPC sponsored athlete Libby Clegg to Edinburgh after recently winning her gold medal at the Glasgow 2014 Commonwealth Games.
Day with a gold winning athlete
Libby and the team at ESPC spent an afternoon with players, fans and staff at Dunfermline Athletic Football Club to celebrate the official opening of the club's new disabled access viewing gallery which is also sponsored by ESPC.
Dunfermline's East End Park is already one of the best stadia in Scotland for disabled fans to visit – joint top in the Scottish Disabled Supporters Association's League Table of grounds to visit.  With support from local businesses like ESPC, the club's aim is to be the clear number for this.
Ross McArthur, Director at DAFC commented,
"We greatly appreciate the sponsorship offered by ESPC which has allowed us to build this facility and delighted that Libby is one of the gallery's first visitors."
He added:
"At DAFC we believe that football can enrich the lives of everyone and build a community spirit so we want to ensure that anyone with a disability can experience this enrichment too – there should be no barriers to enjoying the sport."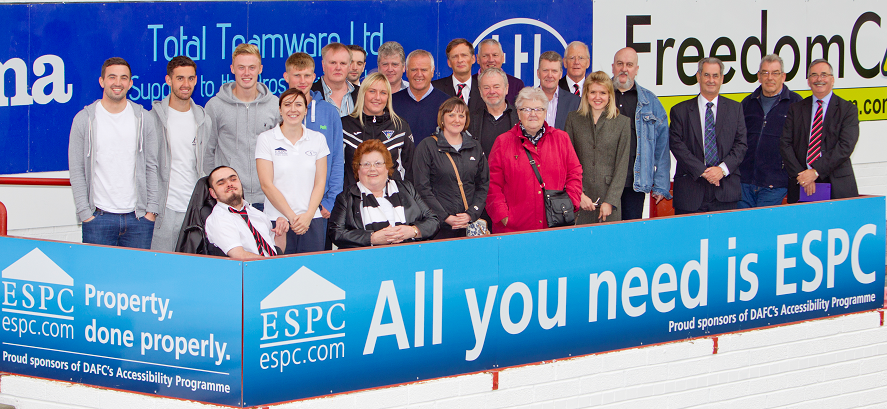 Edinburgh Leisure welcomes Clegg
The following day Libby spent an exciting afternoon of sports and athletics with another of ESPC's sponsorship partners, Edinburgh Leisure, to celebrate support for disability sport amongst Edinburgh's young people.
Libby joined Edinburgh Leisure's High Flyers multi-sport wheelchair session at Currie High School with wheelchair users of all ages and later spending time with a group of primary school children during their athletic club session at Meadowbank Sports Centre.
Libby said,
"It was a great afternoon and I really enjoyed meeting the kids.  It was great to have the opportunity to see Edinburgh Leisure's work and I fully support any project that helps to offer sport and an active lifestyle to anyone with a disability."
"I hope that I have been able inspire the kids by sharing my experiences, knowledge and bringing along my medal for them to see in real life."
It was an exciting couple of days which Libby spent with us and we at ESPC are delighted she could join us and share her experiences with those also with a passion for sport.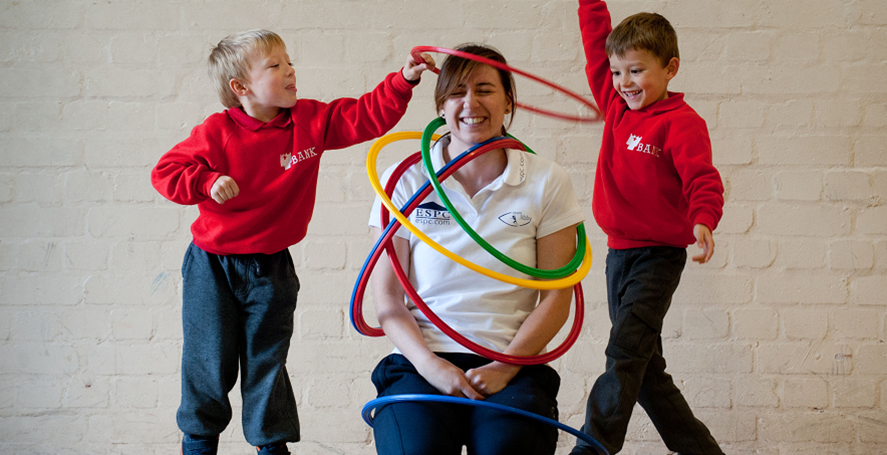 ESPC proud to sponsor Clegg
Amy Walker, Marketing Manager at ESPC, said,
"It's not every day you can hear stories first hand from a Paralympic and Commonwealth medallist and I am sure all the people involved will take away some great memories.
"Since we started sponsoring Libby Clegg in 2012, she has inspired and enthused everyone she meets. She has overcome significant personal challenges to become a world leading athlete and is a fantastic role model for running and sport in general.
"We are delighted to partner excellent local businesses who value the opportunity to work with other local businesses such as ourselves, for the benefit of their local communities.  We would like to thank DAFC and Edinburgh Leisure for the opportunity to host these events with them."
Keep up to date with all the latest news and event with ESPC.  You can also find out more about Libby by liking her Facebook page