ESPC Spring Interior Tips
Topics
Interior design and decor tips from Jayne Ramage of Homer, Edinburgh
Jayne Ramage, Owner of Homer, offers her creativity to ESPC this week on just why Spring is such a good time to revive your home with a little interior décor.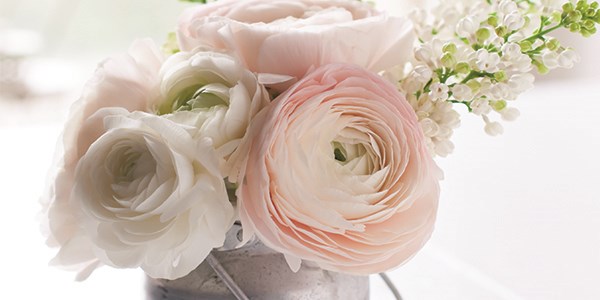 Viva Spring!
Sweeping out cob webs is a traditional rite of Spring. The April sun draws attention not only to dusty corners but also colours around the home; muted greys, so sympathetic in the depths of December, fall flat once the light changes with the Spring Equinox.
So, let's hear it for Spring, for  cheerful yellows, leafy greens and turquoise, with a dash of coral pink. Colour affects our mood and our mood affects our perception of colour. Now is the time for dedicated home birds to change their home décor because they know it matters to how they feel. You are how you live!
Find inspiration
As Homer's buyer, I plan a new season's look around a story – often using literary references, as we also have a large bookshop! My choice of story comes from an intuitive hunch – as to what is in tune with the zeitgeist.
Then elements from the story will suggest themes, in terms of product, texture and colour. As home birds, our customers look to us for inspiration and help with sourcing – we are first and foremost a shop, but our added value is in ideas and customer service.
Three top tips
Take close-up photos of flora and fauna, architectural features and sneaky in-store photos when you're out and about.

Take note of the colour combinations and textures that lift your spirits, and then put the leg-work into sourcing products that introduce these into to your home.

It's creative and fun.

If time is at a premium, find a store which reflects your own passions and let a customer relationship build. Staff live everyday with the products around them, and will have experimented with what works together; seek their advice.

Make seasonal changes – even if it only involves moving things around the home and drawing new emphasis to your favourite things. Enjoy the act of acquisition. Shop slowly.
Enhancing property value through redecoration
If you hope to be selling and moving soon, every week counts in terms of preparation. Declutter and sort life's ephemera into boxes graded by significance. Then put the boxes out of sight – under beds and in cupboards.
In every room have a couple of key pieces, large or small, that say 'style'. Put prints on walls. Make up floral displays with silk flowers. You want a buyer to see what you originally saw in your home, and in all likelihood they'll be a similar type of person – so don't hesitate to let your personality shine.
Spring/Summer 2014 interior trends and tips
Injections of bold colour: put some unashamed pizazz onto tonal backgrounds. Bold colour needn't mean plastic; for example at Homer our braided hemp floor rugs and baskets are cheerfully bright and enduring while our silk flowers give a room instant lift.

Organic dining and kitchen wood ware: This can be anything from plates, pots, bowls and spoons. Wood ware, made from sustainable mango wood, allows food to be presented beautifully – and just improves with age!

The patina and warmth of wood goes across all seasons. Vintage furniture: The sure knowledge that your bookcase is unique and 'one-of-a-kind' can lend a sophisticated overtone to your library and an eclectic mix of chairs around the table softens the look – perfect for informal gatherings of family and friends.

Chests, old boxes and suitcases with stories to tell, say that you put value on what has been. Paint elements of furniture: Pick out colour elements from wall décor, it is a cheap way of bringing cohesion around your home without creating the overbearing corporate look of uniformity.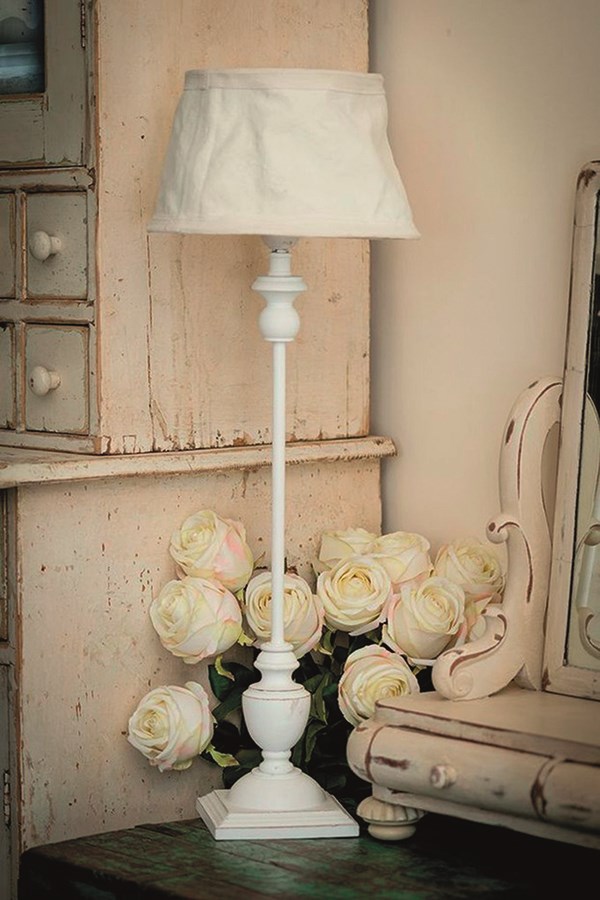 Try adding some vintage decor to your home with this Tall White Table Lamp by Homer. Visit Homer at 8 Howe Street, Edinburgh, EH3 6TD or give her team a call on 0131225 3168.