ESPC raises over £3000 for the Royal Zoological Society of Scotland
Topics
ESPC is celebrating raising over £3000 for the Royal Zoological Society of Scotland (RZSS) after a successful auction of giraffe sculptures. 
A total of 36 eight-foot-tall sculptures, including ESPC's 'Edinburgh at Night' giraffe, were sold to raise vital funds for the wildlife conservation charity. 
The Giraffe About Town event on 4 October raised an incredible £246,000 for the RZSS.  
ESPC's giraffe, which was designed by artist Megan Hicklin, was sold for £3400. It featured a golden Edinburgh skyline that includes iconic landmarks such as Edinburgh Castle, Scott Monument, the Forth Rail Bridge and St Giles Cathedral.   
Megan has been working as an illustrator at her Edinburgh-based company Neon Magpie for seven years and her work uses strong lines, gold accents and bold colours, all of which are reflected in this giraffe's design.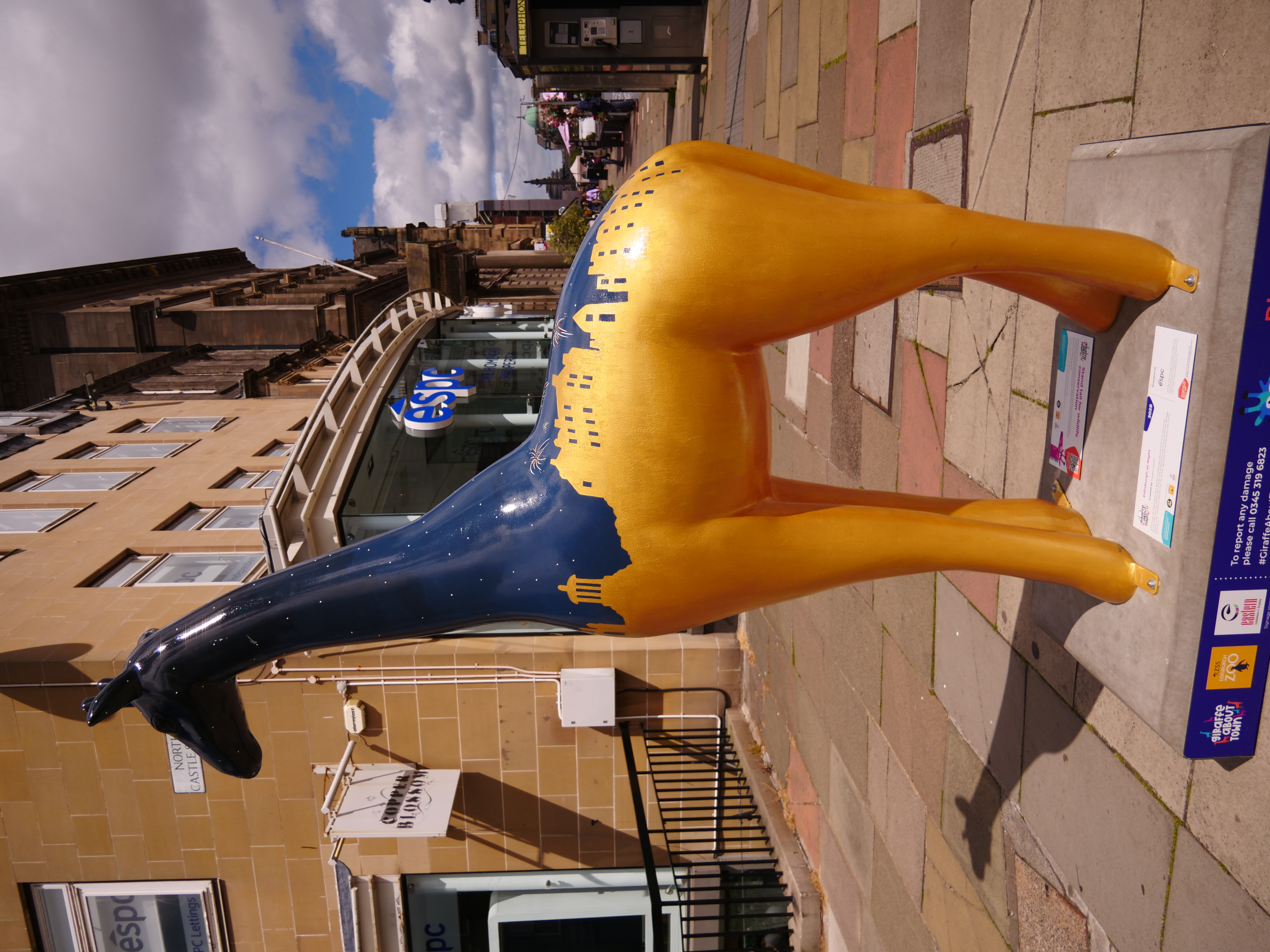 TV personality and renowned auctioneer Charles Hanson kept the crowd at the National Museum of Scotland enthralled throughout the evening with some exciting bidding wars and quirky stories of the giraffes and their artists. 
Paul Hilton, CEO of ESPC, said: "We are delighted to announce that we have raised £3400 for the RZSS as part of the Giraffe About Town auction.  
"We would like to thank Megan Hicklin for designing the ESPC giraffe and everyone who supported the RZSS appeal. 
"We are excited about further fundraising activities and so look out for what we have planned next!"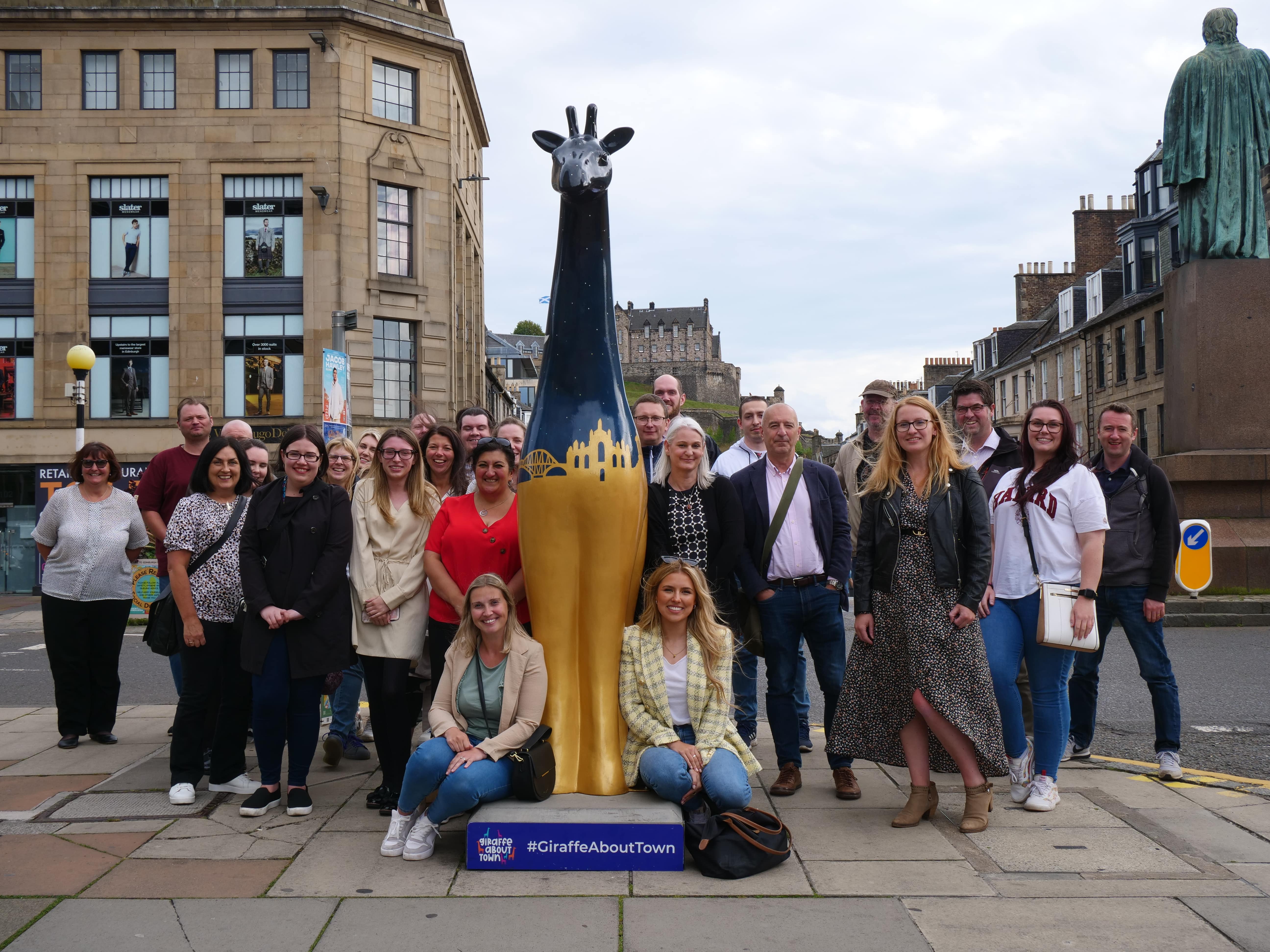 Ben Supple, Director of Engagement and Business Development at RZSS, said: "The trail has been a wonderful way to encourage more people to explore our beautiful city after lockdown and celebrate the capital's rich and diverse cultural heritage.  
"Raising £246,000 is a fantastic achievement that will help support our charity's vital wildlife conservation work here in Scotland and around the world, from protecting giraffes and chimpanzees in Uganda to restoring wildcats and pine hoverflies in the Highlands.  
"Giraffe About Town would not have been possible without the hard work and dedication of so many individuals, organisations, schools and community groups. We cannot wait to see the herd in their new homes." 
ESPC magazine
This article appeared in the November 2022 issue of the ESPC magazine. Find out more about the ESPC magazine and read the latest issue online.