ESPC news update: Getting fashionable for charity
Topics
An update on ESPC's collaboration on the Italian Scottish Fashion Show Dinner with exclusive interviews and footage from the event itself.
The ESPC Showroom photoshoot
Ahead of the event, the ESPC showroom on Edinburgh's George Street showed off a sample of the fashion show designers' work that would appear at the main event.
A preview event, free to attend and open to the public the public got the chance to meet the designers and see a selection of their work with refreshments provided.  ESPC sponsored atheletes, Libby Clegg and Anna Vincenti, modelled some of the outfits for the press and had a marvellous time dressing up for a good cause.
Libby Clegg, silver medallist at the Paralympic Games 2012 said before the event:
"The photo shoot will be a fantastic experience and I can't wait to get out of my trainers and tracksuit to wear a stylish dress designed by Maison Olivia and help raise funds for Sense Scotland."
Libby was especially happy to wear a rather spectacular pair of Jimmy Choo sandal heels and said at the end of the event:
"My favourite dress I wore was the red dress by Caterina Monaco from her Misuma collection, it was really amazing."
Anna Vincenti got a chance to chat to us during the photo shoot and had this to say:
"It's been really fun modelling today, we got a make-up artist and a professional hairdresser and I've never had that before so it's been really fun."
Here are the girls pictured below with their two favorite dresses of the day that they modelled.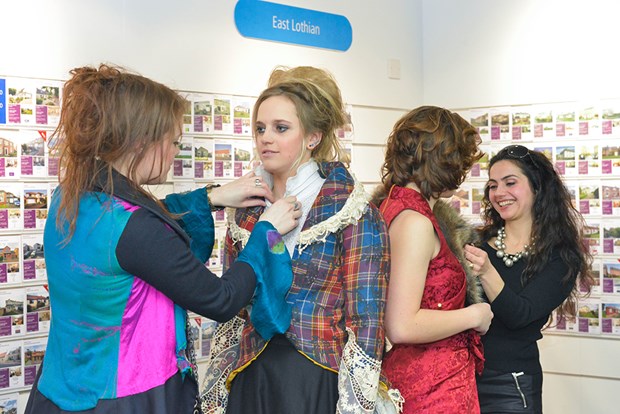 Fashion Show Dinner
The Italian Scottish Fashion Show Dinner was held in aid of Sense Scotland and La Lega del Filo d'Oro, charities supporting thousands of disabled people and their families affected by deafblindness.  

ESPC sponsored this event and Malcolm Cannon, Chief Executive at ESPC said prior to the event:
"Gosford House is a fantastic ornate property and will form a stunning backdrop for the Italian Scottish Fashion Show charity dinner.  

"It will be great to see the two Olympic hopefuls we sponsor, Anna Vincenti and Libby Clegg, in their finery as they take part modelling on the catwalk in our very own showroom..

"It is a fun way to raise money for charity and ESPC is delighted to be supporting this worthwhile cause."
There was fine wine and a great fashion show held at Gosford house and ESPC was proud to contribute to such a good cause. ESPC takes pride in having a number of premier properties of its own which you can browse through at your leisure.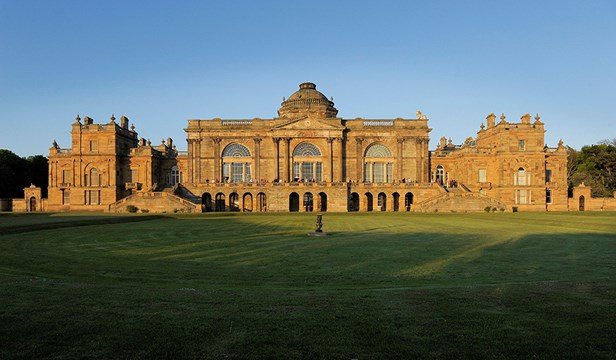 Watch it
Take a look at this ESPC Blog news video for a catch up on the ESPC Showroom build-up event in Edinburgh and the talian Scottish Fashion Show Dinner itself. Caterina Monaco, fashion designer for her fashion line Misuma, took the time to talk to ESPC in this exclusive video.