ESPC Lettings on the move
Topics
Orlaith Brogan on ESPC Lettings recent visit to The Property Investor and Homebuyer show 2014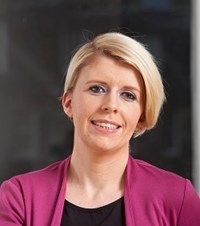 ESPC Lettings Manager Orlaith Brogan recently attended the Property Investor and Homebuyer show in London in conjunction with David Marshall, Business Development Manager for ESPC, and Iain Ogilvie, the Head of Estate Agency at Anderson Strathern.
The purpose of the event was to appeal to anyone who has a keen interest in property investment. The event allowed a wide variety of networking opportunities, along with the chance to gain the most up to date property market information and guidance on buying an investment property.  Another advantage of the event was that it allowed an insight into international property which enabled us to make comparisons with this and the property market in Edinburgh.
Promoting Edinburgh
It was our first time attending the event and it was a great success. The purpose of our attendance at the event was to promote the Edinburgh property market to people from all over the world. We were asked questions about the strength of the market, average rental yields and of course, Scottish Independence. We brought a good supply of fudge and whiskey with us which distracted from any political debates!

The highlight of the event for me was when one of my Buy-to-let clients who I have previously been dealing with via telephone and email came to meet me in person and discuss her requirements for buying an investment property in Edinburgh. This gave me the opportunity not only to further develop a close working relationship with her, but also to promote the services we offer at ESPC such as ESPC Mortgages, access to solicitors through our huge database of Member Firms and most importantly our Property Management services. While there, I also signed her up to the ESPC's Property Matching service to help her narrow down her property search which has resulted in her selecting some properties she is interested in viewing when she visits Edinburgh in early May.
If you would like to find out more about Buy-to-let then why not book a spot at our next free seminar?
For a free, no obligation lettings appraisal and consultation quote 'ESPC Paper' in your email at landlord@espc.com or call us on 0131 253 2847.