ESPC teams up with Royal Blind
Topics
ESPC has announced its new charity of the year is Royal Blind, and will be working in partnership for fundraising over the coming year.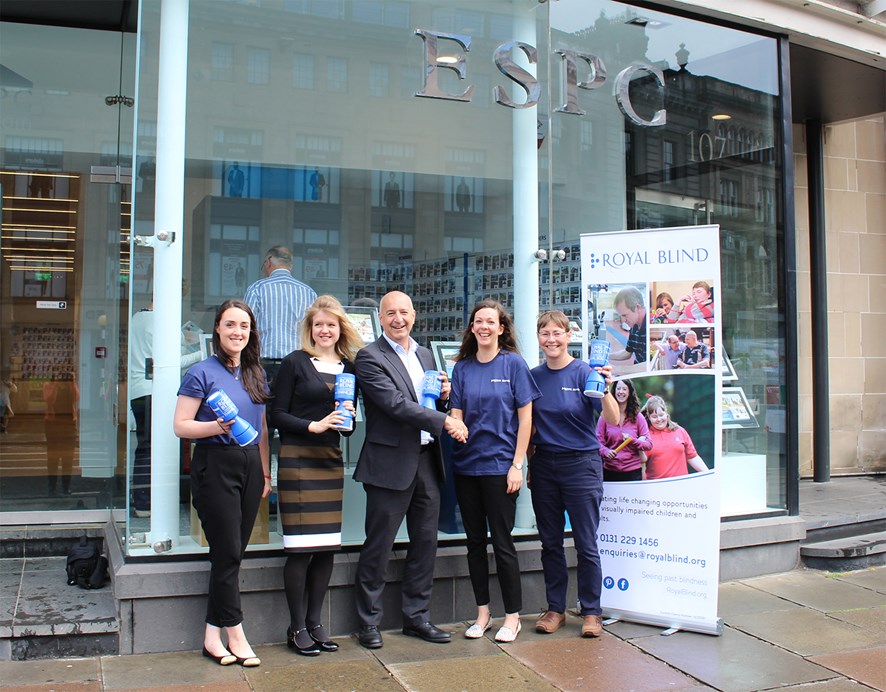 The charity, which provides education, care and employment for blind and partially sighted people throughout Scotland was chosen through a vote by the staff at ESPC.
This organisation also has a special relevance to the ESPC team as we sponsor its ambassador, Paralympian and Commonwealth medal winner, Libby Clegg. Libby suffers from a deteriorating eye condition known as Stargardt's Macular Dystrophy disease, which means she only has slight peripheral vision in her left eye, and is registered as blind.
From today, we will be doing out best to help promote the charity, raise awareness and assist them with fundraising.
Caroline Young, spokeswoman for ESPC said:
"At ESPC we've been inspired by Libby and her achievements which she has accomplished despite her disability. As a former pupil of the Royal Blind School she is now a brand ambassador for the establishment, so we are excited to be working with Royal Blind to support their good work.
"The charity provides invaluable support to hundreds of people throughout Scotland and raises awareness of a disability that many of us take for granted."
Royal Blind is a Scottish charity that has been creating life changing opportunities for blind and partially sighted people since 1793, making the charity 222 years old.  Their key services are the Royal Blind School, Forward Vision which is a 24 hour care service supporting young adults aged 17 to 25, Kidscene which is an integrated after school and holiday club catering for children with and without additional support needs, the Scottish Braille Press, and Braeside House, which is the only nursing home in Scotland that specialises in care for blind and partially sighted older people.
Kerrigan Bell, Fundraiser at Royal Blind said:
"We are delighted to have been chosen by ESPC as their charity partner this year. ESPC already sponsor Libby Clegg, a former pupil at the Royal Blind School, and are a well-known and respected company locally.
"With most of our services including the Royal Blind School, Braeside House and Kidscene based in Edinburgh, it seemed like a natural fit. We are already working on some new fundraising ideas and are so glad that the ESPC team will be getting involved over the coming year, helping to make a difference to the lives of people with a visual impairment!"
This latest announcement follows a year of fundraising by ESPC for CCLASP (Children with Cancer and Leukaemia Advice and Support for Parents). Over the last 12 months ESPC managed to raise a total of of almost £10,000 for the charity through events such as the 20 hour hop-a-thon and a sponsored 20k run.
If you would like to support Royal Blind or find out more visit:learninghub.royalblind.org