ESPC chooses new charity of the year
Topics
Every year in June and July ESPC chooses a new charity to support - find out who we have chosen for 2016/2017.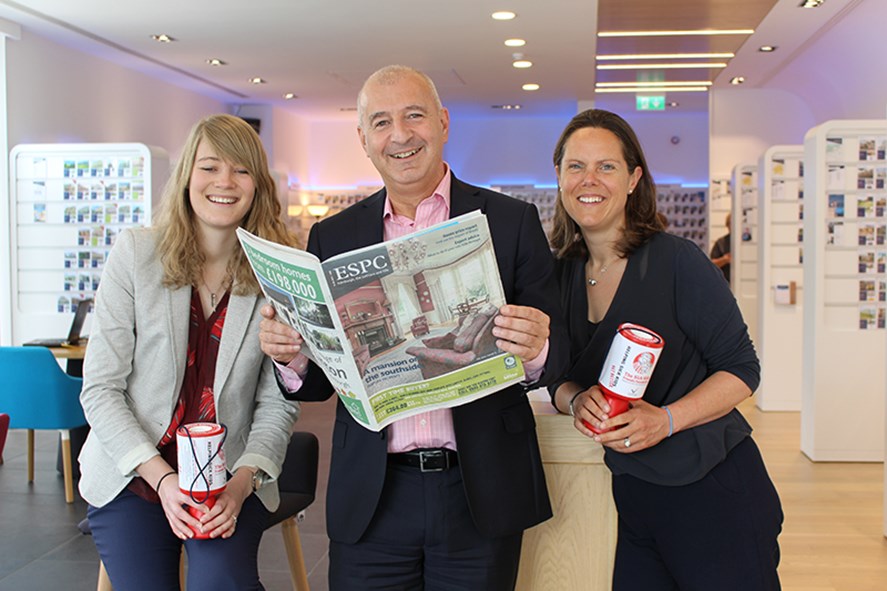 We are pleased to announce that we have teamed up with Sick Kids Friends Foundation (SKFF) as our chosen charity for the next year.
SKFF's current project is to create a smooth transition for when the Royal Hospital for Sick Children (RHSC) moves from its current position in Quartermile to Little France in 2017, and ESPC's contribution will go towards making the new hospital a more 'homely' environment for children to be in. With ESPC providing expert local advice on moving home, and as an Edinburgh institution since 1971, this partnership with RHSC, another Edinburgh institution, seems like a perfect fit.
SKFF works hard to provide support and comfort for families at such a difficult time by creating a less intimidating and clinical hospital environment where children can be kids first and patients second. In addition, the drop-in centre is a home from home where families can spend time away from the hospital environment yet still with knowledge they are close by if required.
ESPC's head of marketing Amy Walker said: "Sick Kids is undertaking a huge project by moving to Little France, and with the funds that we raise, we can help to make the place more homely so it's not so daunting for the kids and they can concentrate on getting better and being comfortable.
"Sick Kids looks after children not just in Edinburgh but across the country, and it also provides invaluable support for parents, and for brothers and sisters who can often be overlooked. Because its local, we feel we can contribute to something that will benefit the local community and it can touch so many people.
"We are looking forward to working with SKFF and we have a whole host of events to plan, so look out for further details throughout the year."
Pippa Johnston, Director of Fundraising and Marketing at Sick Kids Friends Foundation said: "We are absolutely delighted that ESPC has chosen to support SKFF for the coming year. We exist to ensure children and young people's lives are less interrupted by illness and that they have a more positive hospital experience. We provide enhanced facilities and cutting edge equipment for the hospital and it's the generosity of those who get involved with initiatives like this one which allows us to continue to do this. With the 'Sick Kids' hospital moving to Little France in the autumn of 2017 it couldn't be a better time for us to have this support.  Just as ESPC helps people in Edinburgh to move, we love the idea of their support helping SKFF join the 'Sick Kids' with their move across the city."
Follow all our latest news at espc.com/news