Edinburgh Art Fair 2014
Topics
Local event focus round-up...
Laura Gressani Event Manager for Edinburgh Art Fair shares some insight with ESPC into one of Edinburgh's most popular and well attended art events of the year.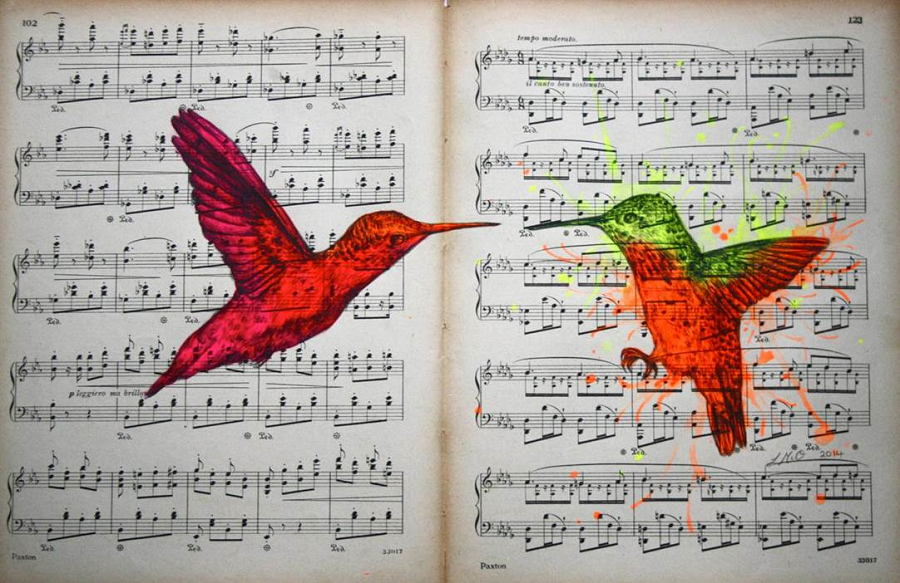 Quick fire Q&A
Hi Laura, can you tell us about the Fair briefly?
Hello! The Fair brings together 60 art galleries from the UK and abroad for three days under one roof at the Edinburgh Corn Exchange.
The Fair celebrates its 10th Anniversary this year. It is now a well-established event and the biggest of its kind outside London.
It offers a unique opportunity for anyone to view and buy contemporary art. What are your top three tips for visitors coming to the Fair?
Top tips
You know the lingo and the way of the art buying process, what are your top tips for those coming along to the Edinburgh Art Fair?
My first tip is come prepared - but not too much. Most people will come to the Fair with the vague objective of finding something for a blank wall or to replace some old posters they have had for years. It is worthwhile measuring these spaces before setting off. However, keep an open mind as the special piece waiting for you could be a sculpture, ceramic or glass.
Secondly, have a general browse first. At the Fair, get a catalogue and walk around the whole Fair quite quickly first. This will allow you to spot the galleries that appeal to you and to get your bearings. In the process, a number of individual pieces will catch your eye. Mark on your catalogue the stands to come back to. Have a break for a cup of tea or a glass of wine. Then go back to the three or four gallery stands that have attracted you and take time to look at the individual pieces that caught your eye on your first round.
Find out more about them: their price of course, but also the medium used, especially if it is a print. There should be only original artwork at the Fair, but when buying art in general get confirmation that the work was made by the hand of an artist, not a reproduction such as a mass produced giclee print for example.
If finances are a problem, tell the gallery. Many galleries can offer interest-free monthly payment. If it is the first time you are buying  original art, do tell the gallery, as many will see it as their duty to help you take this first step. If you buy the piece, make sure you keep a record of the name of the artist and the gallery. You never know, you might have bought the next Francis Bacon! Or more likely you may want to go back to this gallery in future.
Lastly, follow your heart. After a small break mulling over this more detailed information, one of the pieces may be really tugging atyour heart-strings. You find yourself going back several times to look at it, and you feel a little fizzing of excitement when you do.
This is the only thing that really matters, not the reputation of the artist, or any story behind the work, it is what your gut is telling you. The rest are practical questions: where will it go and, more crucially, can you afford it? If you can, then just go for it. You are unlikely to devote that amount of time to looking at as wide a range of art as you are now.
The only really important thing is to follow your heart, nothing else much matters and this will guarantee that this particular artwork will give a lot of pleasure for a long time.
Buying art
Why should people buy art in this day and age?
Buying art, and craft, is one of the rare occasions we still have of owning something made by someone else with care, time and expertise. It is becoming a very rare thing in our world and we should cherish such opportunities.
Why you should attend
Why is the Edinburgh Art Fair a good place to attend?
It is a unique opportunity to be exposed to such a wide range of contemporary art in a very open and relaxed way. Many people find visiting galleries intimidating. Coming to the Fair makes that step easier and less daunting.
It is a busy and buzzing event where people can mill about without feeling they need to "know about art". In addition, a lot of the art on display at the Fair would simply not normally be available in Edinburgh: most of the galleries come from outside Scotland, and a number from abroad.
The Fair is also a fun day out for all the family: many free activities are open to adults and children to help visitors find out more about art and have some fun: whether it is making prints or looking at street artists at work.
Event details
Edinburgh Corn Exchange New Market Road, EH14 1RJ14th - 16th November 2014 Friday, Saturday, Sunday Open 11am daily Visit artedinburgh.com for more details