Christmas tree or no Christmas tree? A Festive ask the experts
Topics
With the launch of our Festive House Hunt and Christmas just around the corner we are feeling very festive in the ESPC office this week!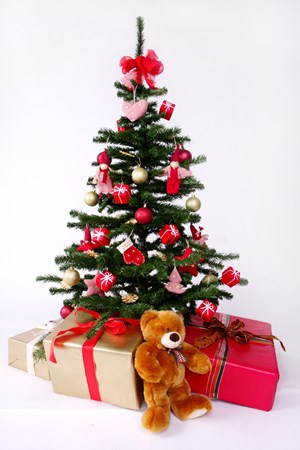 But that got us thinking that for sellers, Christmas can be a bit of a dilemma. So we have asked 3 "festive experts" for their views:
Scrooge: "Have you seen how much room a Christmas tree takes up. It is the quickest way to make a room feel small. No Christmas decorations, none at all. In fact, get rid of everything in the house."
Chris Cringle: "Christmas is a time of year when many homes look their best with all the lights, decorations and festive feeling. Embrace the season and a spot of festive magic might just help find that buyer."
ESPC's Paul Hilton (no films have been made about him but he has been involved with selling property for more Christmases than he cares to remember): "If you approach the issue in the same way you would at any other time of year - try to ensure that your home is uncluttered and tasteful - you can't go far wrong. Some decorations make winter purchasers feel Christmassy, but too many can detract from the house itself.
A few strands of Christmas lights and a classy wreath on the door are enough to make your house sparkle. Avoid the blow up Santas and reindeers in the garden this year though. If you have a real fire then put it on! There is something magical about logs burning that is wonderful and will set the scene beautifully. If your living room is small, another good idea would be to get a smaller tree than you would normally. That will make the space look less cramped. Keep the kids' ornaments off the tree when buyers are around and try for a more uniform look this year with classic Christmas ornaments and a light hand on the tinsel. A few presents (they can be fakes!) arranged under the tree create a nice atmosphere too. Decorate conservatively, but do decorate. After all "Tis the season to be jolly…!"
Find out more about our Festive House Hunt.