Calvin buys his first home
Topics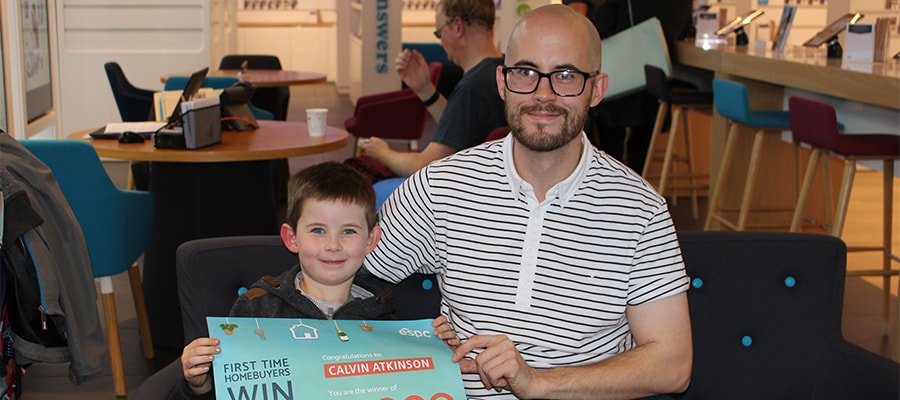 Last October, we were pleased to announce Calvin Atkinson as the winner of our second first time buyers' prize draw and now, we are even more excited to update you on the lucky winner. Calvin received £3,000 to put towards his first house deposit as well as free conveyancing from Jardine Phillips, and ESPC Mortgages waived their usual mortgage advice fee to help him on his journey to home ownership. We're absolutely delighted to announce that Calvin is now the proud owner of his first home.
When asked how it feels to finally be a home owner, Calvin said: "It feels brilliant. It's something that's been on my mind for years and I can't afford to rent, so owning my own house is a great feeling."
Calvin put all his savings and spare money towards buying his first home: "I stayed with my mum and dad for 18 months, so pretty much every spare penny went towards the deposit, and then the prize money got me over the finish line.
If he could change anything about his experience of being a first time buyer, it's that he would have done more research: "When I won the prize money, the first thing I said to my mum was 'I'm going to buy a house for Christmas' and obviously that didn't happen. It took a lot longer than I thought it would. So, I would have read more and figured out what I was doing and planned everything better. As it was my first time buying a house, I didn't really know all the ins and outs of it.
"It was great having support from Abby at ESPC, because there were times when things weren't going well, when I was thinking 'this is taking forever, this is not going the way that I want', and she was always checking in and giving me motivation and encouragement."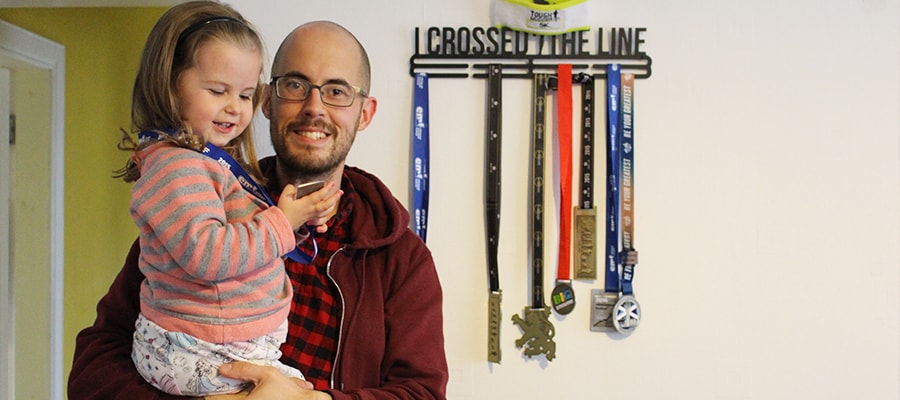 Calvin has two young children (aged six and two) – he bought a home in Broxburn for his family earlier this year and moved in during the summer. Located just outside Edinburgh in West Lothian, Broxburn offers an easy commutable route into the capital for Calvin's work and his son's primary school in South Queensferry.
In terms of making the property his own, it's a working progress: "I've not got everything I want, because it takes time. I've not painted all the rooms and things like that, but I'm getting there."
Calvin's advice for other first time buyers trying to get on the property ladder is simply "don't give up – just keep saving!"
ESPC's CEO Paul Hilton said: "Congratulations Calvin! It's great to hear that you are now a proud homeowner, and I'm pleased that our prize draw helped you get there."
Keep an eye on our website, the ESPC Paper and our social media channels for news of future prize draws!