Is it a good time to be buying a second home?
Topics
Matthew Gray, from ESPC member firm Pagan Osborne, looks at the potential for a second home in the current market ...
In comparison to the Halcyon days, house prices are now being viewed as more realistic and the prospect for a deal is tempting.
We have a number of properties on our books that might be deemed suitable second homes. Holiday homes in the East Neuk and 'buy to let' apartments in Edinburgh are attracting considerable interest from likely 'second home' investors.

Many are disappointed with interest rates on savings. Some are cash buyers, but there is also a range of buy-to-let mortgages available and with a healthy lettings market, the right homes can produce rental yields that are generally more attractive than the current bank rates.
High demand in Edinburgh
In Edinburgh, demand for quality rental properties is high. New Town, Inverleith, Stockbridge and Broughton are all areas with a stream of professional tenants.  When mortgages were easier to come by, rental demand tended to be for flats, but now we are seeing demand for family properties in areas such as Colinton, Trinity and Morningside.
Bruntsfield, Marchmont and Merchiston are good buys for investors whose children are attending university, but for those considering renting to more than three unrelated people,  beware of HMO (Houses in Multiple Occupation) licence legislation and check out if the property has this already and if not what are the prospects in obtaining it.
Leith is also popular, as buyers looking to rent out a two or three bedroom property can attain greater yields vs the purchase price, with many young professionals looking for a home near to work.

'Staycations'
But it's not all about becoming a professional landlord. 'Staycations' are popular with more people looking to have holidays closer to home.  With property being more affordable, there is a growing number of families buying homes in Elie and St Andrews, using them for holidays and renting them out at other times to generate extra income.
Location, location, location but that's not all to think about
The East Neuk and Edinburgh are lucky to be in stunning geographical locations and therefore will always generate a demand, but there are things to consider.
Firstly, think about what the property is for, ensure the reasons for buying the property will be the same reasons a new investor will buy it in the future. Are you looking for a positive yield or long term capital growth?
Regular decoration and maintenance is a must if the property is lying empty and bear in mind that the rental income from a second home will be subject to income tax. There are many expenses that can be offset and reliefs which lower the tax liability.  It is important to keep records - some expenses can be offset against income and others when the property is sold, reducing capital gains tax.
There can be hidden costs too, like factoring or oil fired central heating. If planning to let the property, be prepared for wear and tear and always create a contingency fund.
As always, start with ESPC if you are indeed looking to buy a second home.
About the author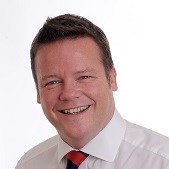 Matthew joined Pagan Osborne in 2005 with 25 years of experience in estate agency operations, both on the residential and corporate side. He is passionate about property and also staff development and believes, continuous training at every level, to be the key to exemplary customer service and industry leading standards of client care, which can be relied upon to be totally consistent across all Pagan Osborne offices.