Bringing hygge to your home
Topics
The concept of Hygge, a Danish word that means 'cosiness', is the big hit of the year in the publishing world, with numerous books having been released on the subject.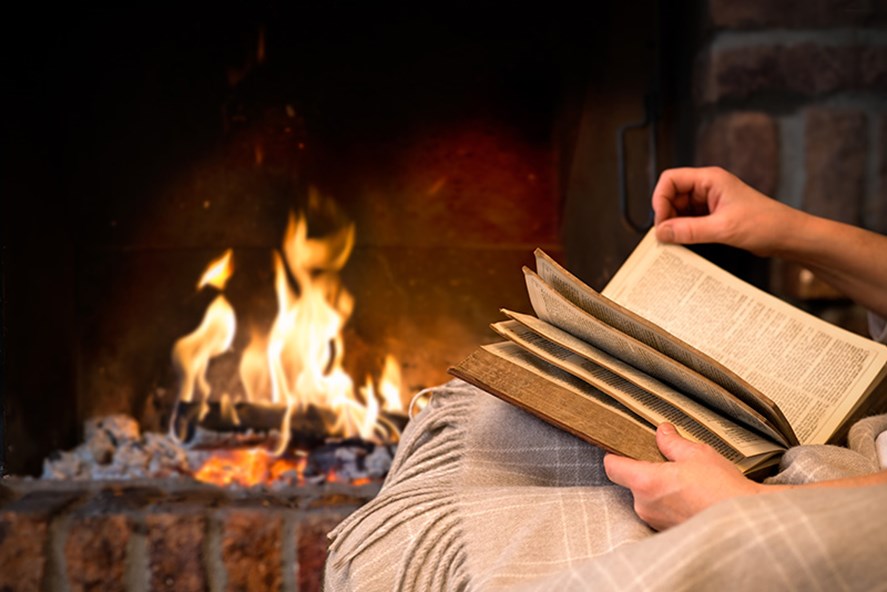 It's also a perfect notion for Scotland, especially as we enter into autumn and winter and the nights get noticeably colder. Like our Scandinavian cousins, we have a natural inclination towards life's comforts – roaring fires, warm knits, whisky to light us up from the inside, and a culture of hearty, satisfying foods.
Hygge comes on the back of a Scandinavian love affair for Nordic noir TV shows like The Killing and Borgen, the minimalistic style of interiors, and other Scandinavian lifestyle trends such as the Swedish concept of fika, which is ultimately taking time to be sociable over coffee and cake.
Visit Denmark says that hygge (pronounced along the lines of hu-gah) "is as Danish as port roast and cold beer and it goes far in illuminating the Danish soul." But what can we learn from hygge when it comes to making our homes even more comforting and inviting?
Denmark has been named as one of the happiest nations on earth, and The Art of Hygge, by Jonny Jackson and Elias Larsen, outlines how the psyche of hygge, which brightens up gloomy winters and brings warmth, joy and comfort into the home. The book offers tips on how to create the hygge mood at home, recipe ideas such as fruit crumble, butternut squash soup and cinnamon hot chocolate, and autumn and winter outdoor activities that are great for the whole family to enjoy. So in the spirit of hygge, here are some ideas for bringing this state of being into your interiors.
Lighting candles
According to the Art of Hygge, Danish people burn more candles per person than anywhere else in Europe, and so lighting candles is an instant way to illuminate dull winters. Why not dim the overhead lights and place candles, tea lights and lanterns on the dining table, on the mantelpiece and around your computer, to bring out a glow. But be careful – always place on a heat-resistant surface and keep well away from curtains, fabrics and overhanging objects, and don't leave them burning when you leave the room.
Bring nature into your home
From flowers to houseplants, driftwood to pine cones or pebbles, decorating your home with pieces from nature can really enhance the tranquillity of your environment, and help to create that relaxing effect you get from being at one with nature.
Houseplants can also purify the air by absorbing harmful toxins and pollutants, some of which come from household chemicals. Plants that are the most effective filterers include aloe vera, Boston ferns or English Ivy.
Get cosy with soft furnishings
Use throws, cushions and blankets in your living space and bedroom, so you have soft, warm fabrics to cosy into, even more so with woolly socks and pyjamas. Scottish textiles are also perfect for this – Fair Isle knits for socks and blankets, tweeds and wool tartan throws.
Other hygge ideas
String up fairylights over mantelpieces, or place in large jars to create your own lanterns
For Halloween, carve out a pumpkin and use the pulp for pumpkin pie or soup
Create lavender bags for placing in drawers and wardrobes – not only does it have a relaxing scent but there is also the belief that lavender repels moths.
Autumn is a good time for picking blackberries from hedgerows and you can then use the fruit for your own jam or crumbles.
For more inspiration on making your life 'hyggelig', pick up a copy of The Art of Hygge by Jonny Jackson and Elias Larsen, published by Summersdale.
Take a look at our properties on espc.com to find the perfect one for you.