The Bank of Mum and Dad - Proving more and more popular
Topics
Traditionally, the keys to the family home were handed over to a young man or woman when they reached the age of 21. But that tradition has become obsolete.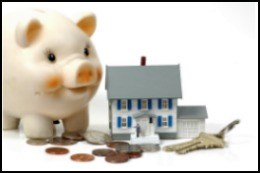 Nowadays, it may be more appropriate for sons and daughters to give the keys to their first homes to their parents. That is because new figures show that nearly two-thirds of first time buyers receive financial help to get on the property ladder. Many are taking that final option and calling on the Bank of Mum and Dad.
In quarter 2 of 2011, 34,000 (64%) of first time buyers were financially "assisted" or returners to the housing market. The remaining 19,000 were unassisted. For those aged under 30, who have had less time to save, just 22% of first time buyers entered the housing market under their own financial steam. The proportion is around 8% for those aged under 25.
So how might business at the Bank of Mum and Dad look in the coming years? The Council of Mortgage Lenders predicts it will continue to be brisk. The baby boomers know they need to help their adult children get on the property ladder. Many parents are accessing the equity in their homes and pensions to pass on wealth to their children while they are still alive.
Figures from the equity release specialist Key Retirement Solutions show a drop in the average age of home owners releasing equity from 71 five years ago to 67 now. "There is a considerable amount of housing wealth, in particular in the 65 years and older age group," says the company's group director Dean Mirfin. "Many homeowners are seeing this as a real way that they can make a difference to tomorrow's generation, but importantly not as an inheritance in the future, but at a time when they will benefit more from it today."
With the baby boomer generation born in the 20 years after World War II owning around half of all the UK's housing assets, some analysts think more and more families will look for ways of passing on wealth while they are still alive. "For most of the 20th century, it was a story of the self-made man or woman who earned enough during their lifetime to finance a good and healthy retirement," says Professor Dominic Swords from the Henley Business School. "Over the next decade, we might see some of the wealth accumulated by the baby boomers during the 30-year housing boom not simply sticking with them but being passed on to their children."
Professor Swords says this might help put right the financial shortfall many young people face today - particularly when it comes to buying a home.