At home with a real ESPC buyer: Ayeisha Mohammad
Topics
Since the pandemic many people have been looking for more space when they buy a property, whether it's to accommodate home working, a growing family or simply a re-evaluation of their lifestyle, and this trend doesn't look to be slowing.
When Ayeisha Mohammad started her search for a second property, she knew she wanted a garden for her dog and an extra bedroom as she had been living in a one-bedroom flat in Musselburgh for four years.
Ayeisha says: "I was looking for a house and I expected to see something I liked, put an offer in and then put my property up for sale. However, my solicitor estate agent said my property should already be on the market (ideally sold) before I found my next home."
Ayeisha was initially anxious about the prospect of having to sell her flat before making an offer on her new home as she had never sold a property before. However, her home sold within 11 days.
"This made me feel more confident as I didn't have to move out," she says. "My solicitor estate agents were really good at keeping me updated through the process."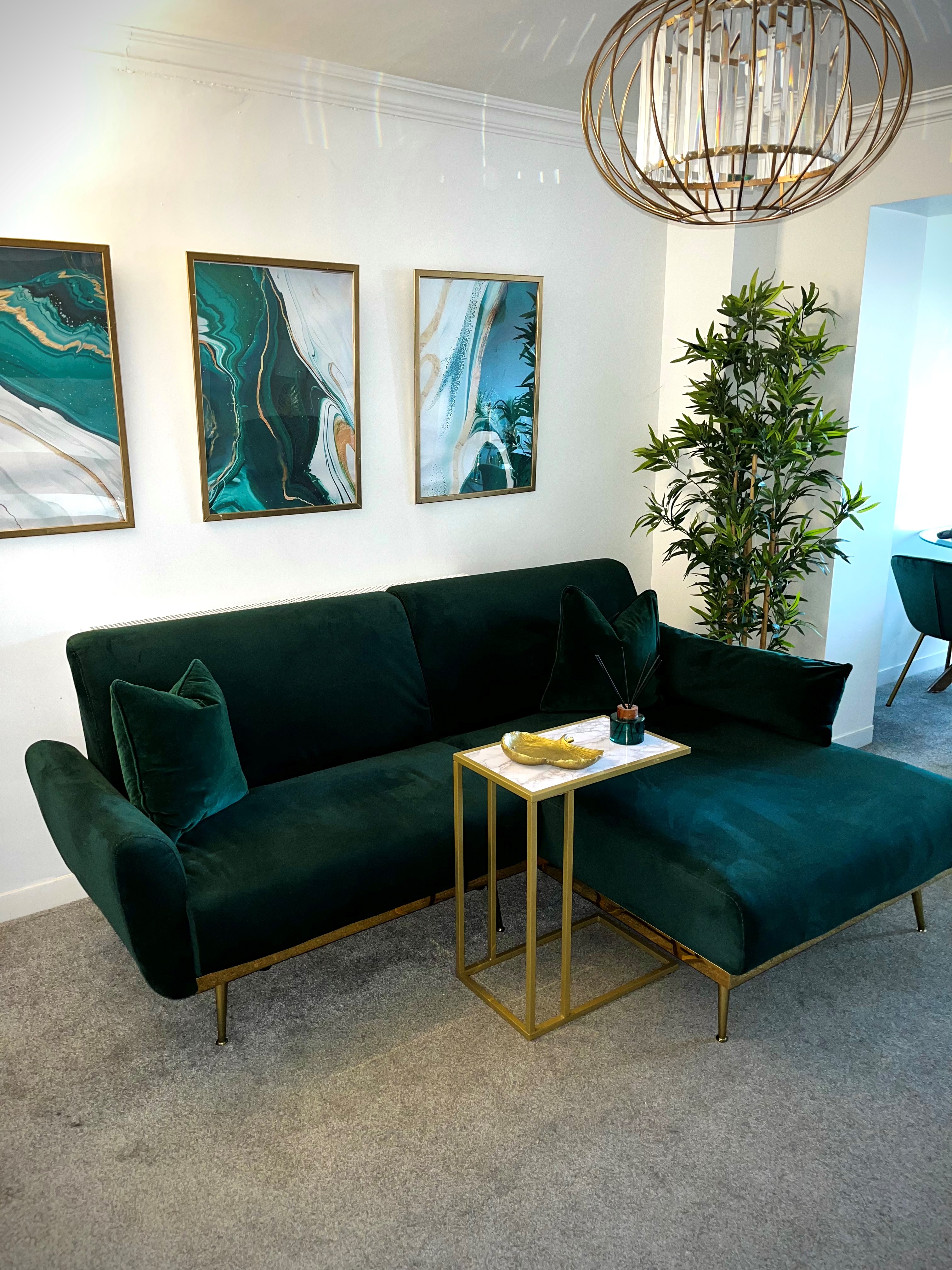 Ayeisha then started looking for her dream home: "Once I started actively looking I found lots of places. I used both the ESPC website and Watermans to look for properties. I used the website filters – such as the number of bedrooms, a garden and set my price parameters. I wanted a home that was between £200,000 to £250,000 – this is on the higher end but I also looked at lower-priced properties so I could do it up and go over the asking price."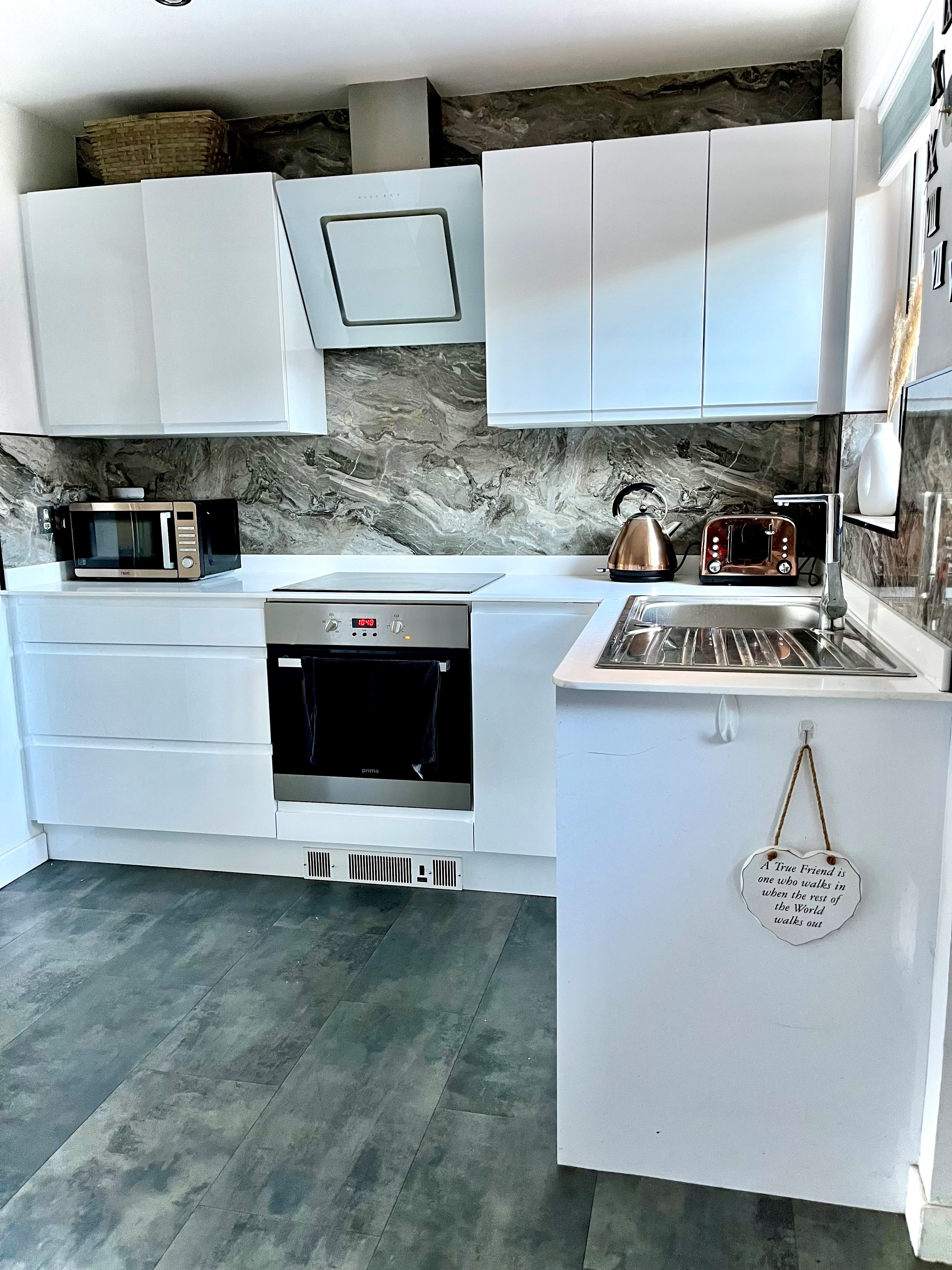 She soon found a two-bedroom house in The Jewel, a small district of east Edinburgh, between Bingham and Niddrie.
Ayeisha added: "I was open to a house that needed renovating because I had done work to my flat but then the ideal house came up. When I went to the viewing on the Friday, I thought it was perfect and the sale was confirmed on the Tuesday. My flat sold on the same day."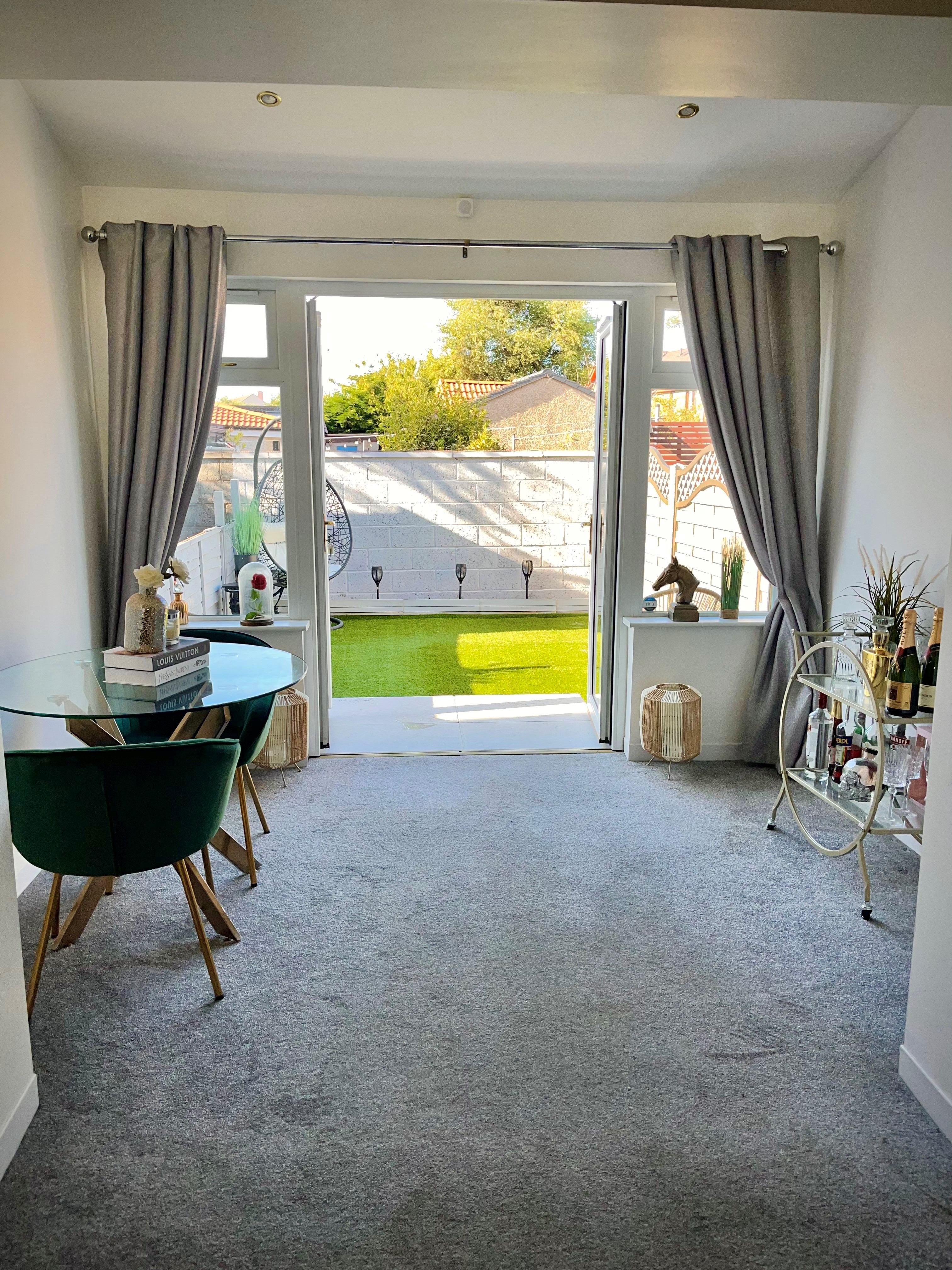 Ayeisha's offer for the property was accepted but there was a two-week delay in getting the keys as the person who bought her property was a first-time buyer and asked for a later entry date to have Christmas in their current home.
"I wasn't sure how long it takes to apply to get a mortgage as it was quick four years ago when I was a first-time buyer, but the market has changed since then," Ayeisha explains.
"My solicitor estate agents managed to work hard to line up the dates with my seller. There was a delay on my entry dates, but it worked out. I was stressed but Donna and Tzana at Watermans were really helpful and reassured me."
The house did not need a lot of renovating but Ayeisha added a new bathroom and kitchen, as well as adding a media wall in the living room, panelling on the bedroom walls and a swing seat to the garden.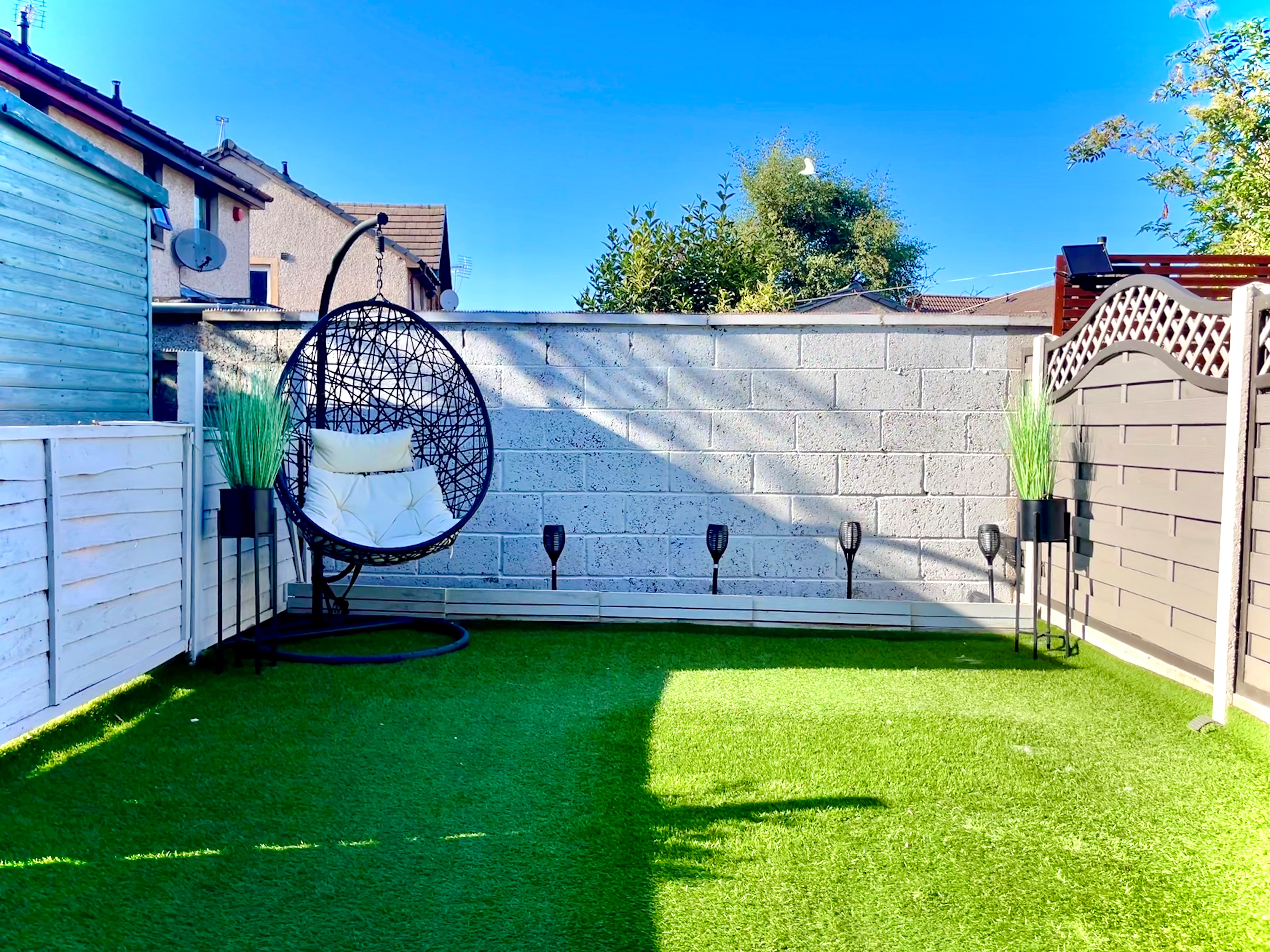 Ayeisha says her favourite part of the house is the extension: "It's a 30-year-old house but the extension to the living room makes all the difference as the light comes through and it has double doors to the garden. The last person changed the layout of the kitchen – they knocked the hall out and made it open-plan."
Ayeisha advises fellow buyers to "trust the process", adding: "Everything will work out in the end. Solicitor estate agents are clued up with what's happening right now and it's easy to be influenced by your parents and people who haven't bought a house in 30 years. Trust your solicitor estate agent – I felt relaxed when it all worked out."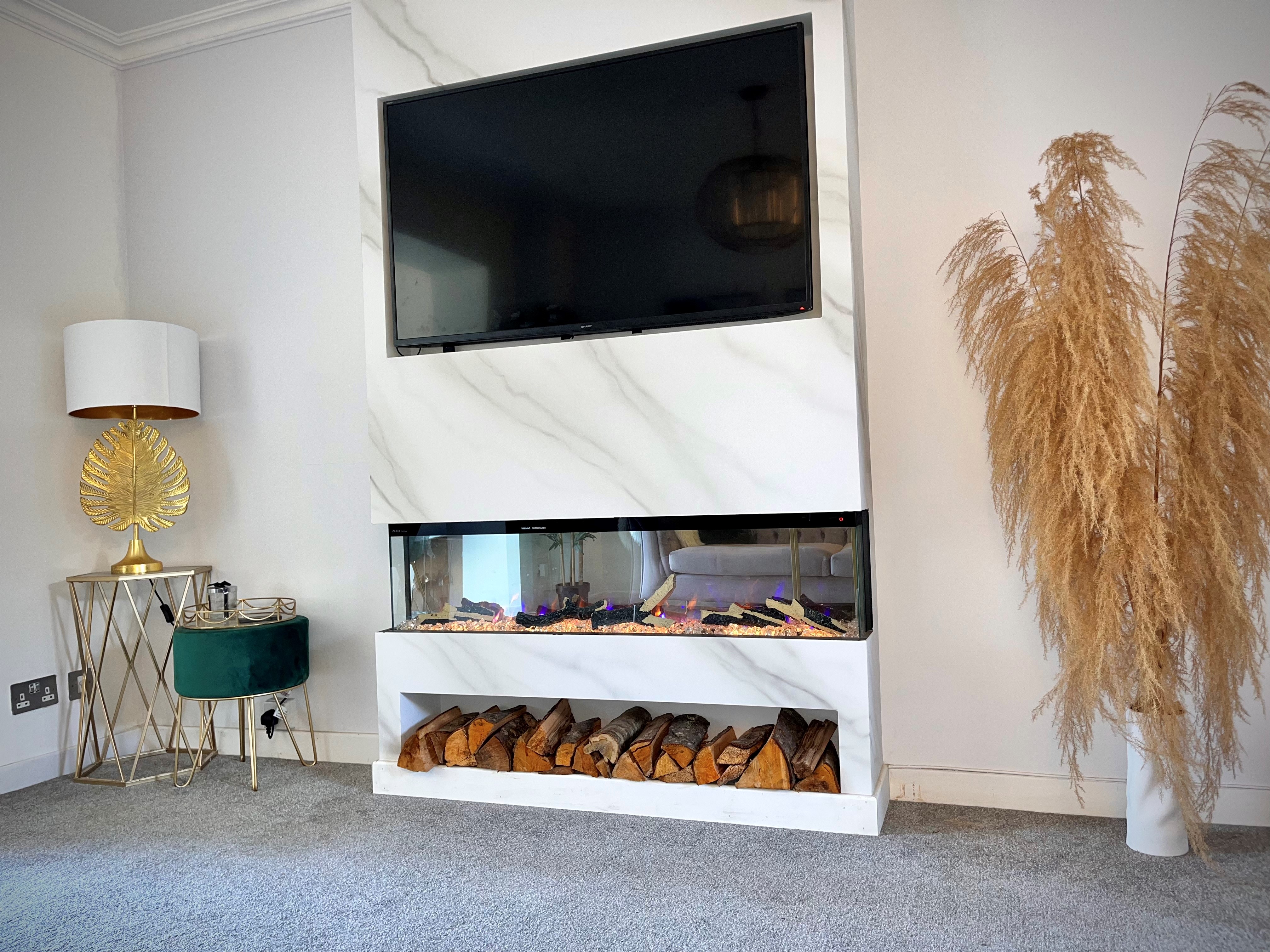 Find out more 
Got a home buying or selling question? Speak to an ESPC expert agent for free! We have a great range of opportunities to speak with a market expert from one of our member firms who can give you the answers you need.  
An expert from an ESPC member firm is available in our Property Information Centre at George Street, Edinburgh every Wednesday and Saturday to answer your questions and help you with your property buying and selling needs.  
Pop in on Wednesdays between 12pm and 2pm and Saturdays between 11am and 2pm. And remember, we can still help outside of these times by calling 0131 624 8000.   
GET A FREE HOME VALUATION FROM AN ESPC SOLICITOR ESTATE AGENT
ESPC magazine
This article appeared in the March 2023 issue of the ESPC magazine. Find out more about the ESPC magazine and read the latest issue online.