Brought to you by the ESPC marketing team!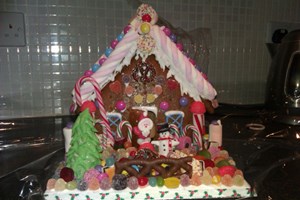 A round up of the ESPC marketing team Christmas wish list shows some vivid imagination (and not much grounding in reality!) With suggestions ranging from a Ferrari, a yacht, a Mogwai and a Batmobile it's amazing that we manage to achieve anything at all on a regular basis.
The picture shows what the bosses daughter is getting this Christmas!
In our more grounded moments we've admitted to asking Santa for a handbag, dressing gown, jammies, and Haribo (someone amongst us has a very sweet tooth!). So it seems we are a quite a simple bunch really!
2011 has been a really busy year for ESPC with the redesign of the website, the refurbishment of the showroom, two editions of Premier Living, celebrating our 40th birthday, 49 editions of The ESPC Paper, a snazzy TV campaign and whole host of marketing initiatives to help keep ESPC as the no.1 brand for property in East Central Scotland.
We are all taking a well-deserved rest over the Christmas period. The ESPC offices will be closed from 23rd December 2011 and will re-open on 4th January 2012. Our Edinburgh and Dunfermline showrooms are also closed over this time. 4th January will see the grand unveiling of our new look Edinburgh showroom which we are really excited about. The showroom will be open 10am-5.30pm Monday to Friday, 9am-5pm Saturday and 11am-5pm Sunday from the New Year.
Our New Year's resolution? Well that's easy. To keep being the no.1 place for property in East Central Scotland of course! We've a new advertising campaign to watch out for in January and lots more up our sleeve! Watch this space!