A busy summer for the Scottish property market
Topics
Jenna Spence, Operations Director at Neilsons Solicitors and Estate Agents, looks at the surge in demand for property in the summer and how the pandemic has changed how property is marketed.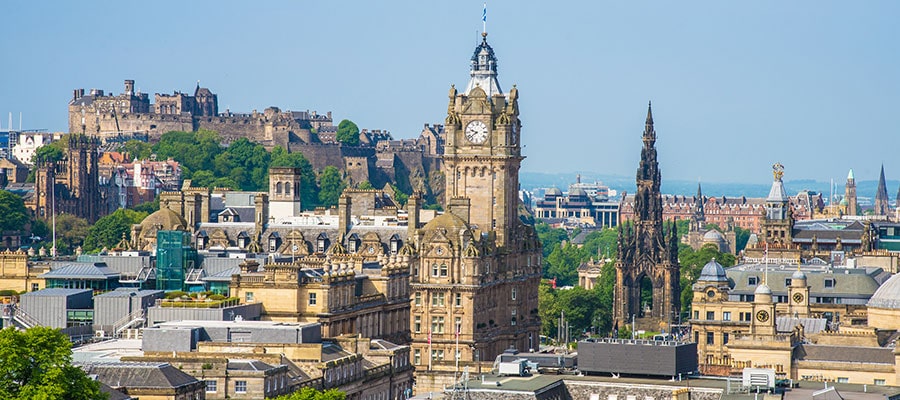 Property market commentators around the UK reported that sellers enjoyed a "mini boom" during the summer months as demand, pent up by lockdown, was released into the market and turned into increased sales activity.
However, the truth is there is no such thing as the "UK property market". The UK is a patchwork of local markets each with its own dynamics. Individual local markets, individual streets and individual house types all perform differently.
In Edinburgh, the Lothians, Fife and the Borders, we saw unprecedented increases in demand for property during the summer. Market activity in the summer months was the hottest we've ever seen it and completely exceeded pre-COVID activity levels.
Why has there been so much demand for property?
We believe that this was due to the release of pent up demand coupled with many people reassessing their property needs during lockdown. Many people reviewed the facilities provided by the accommodation in their present property and decided to move up to a property which provided better facilities such as a home office, more garden space or even a move out of town.
High level of buyer interest
In July 2020, Neilsons recorded a 231% increase in viewing requests, a 151% increase in schedule downloads, a 91% increase in Home Report downloads, and a 74% increase in Neilsons property page views on ESPC compared to July 2019. In addition, we have recorded over 50,000 virtual viewings on our 360-tour product.
These figures illustrate the high level of buyer interest in recent months and how the conditions are favourable for sellers. Not only do our figures exceed the same time period last year, they completely exceed pre-lockdown levels too.
How the pandemic has changed the way property is marketed
Behind this flurry of activity, the pandemic has undoubtedly changed the way in which we do things in the property market for sellers, as well as buyers and agents. The digitalisation of the industry continues with haste. Social media, 360 virtual tours and the online presentation of property marketing has never been more important.
Neilsons Solicitors & Estate Agents
Find out more about Neilsons Solicitors and Estate Agents by contacting the team on mail@neilsons.co.uk or 0131 316 4444.
ESPC magazine
This article originally appeared in the September 2020 issue of the ESPC magazine. Find out more about the ESPC magazine and read the full issue online.