Celebrating 50 years of helping people move home
Topics
As the home of property, ESPC has been helping people in Scotland buy and sell homes for almost 50 years. We plan to celebrate our birthday this year with regular articles and interviews looking at how both ESPC and the property market have changed over the last 50 years.
To start off, we thought we would provide a brief history of ESPC…
How it all started…
ESPC was launched on 24th March 1971 and was known as the Edinburgh Solicitors Property Centre. Stewart Marshall was appointed as our first chairman, adopting the role until September 1976.
The ESPC Property Information Centre
Our first George Street showroom (now known as our Property Information Centre) opened on 3rd May 1971.
During the 80s and 90s our Edinburgh showroom moved location a couple of times, although always remained on George Street.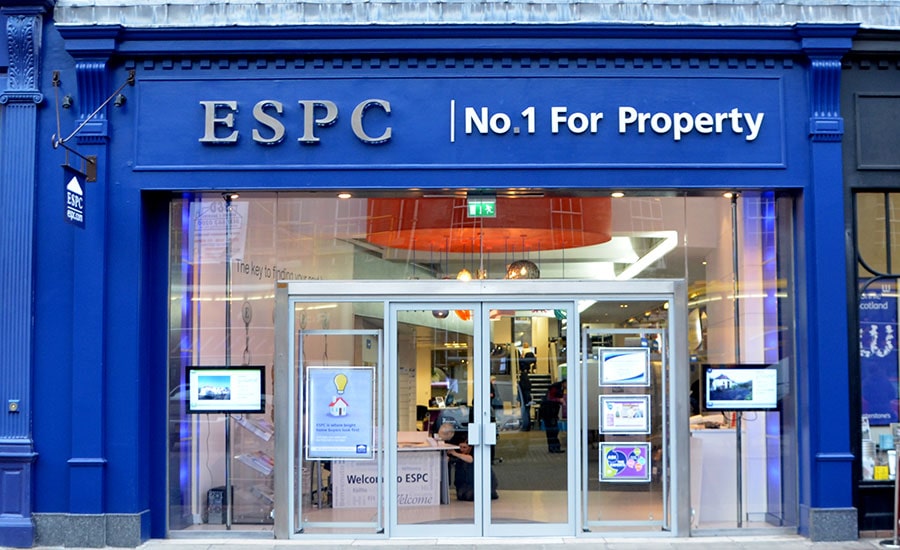 The ESPC publication
In 1982, we also launched our weekly list (the original ESPC paper). Our regular ESPC paper quickly became popular with house hunters in the local area.
In 2010, we decided to launch Premier Living, a bi-annual glossy magazine which featured luxury properties and the latest interior trends.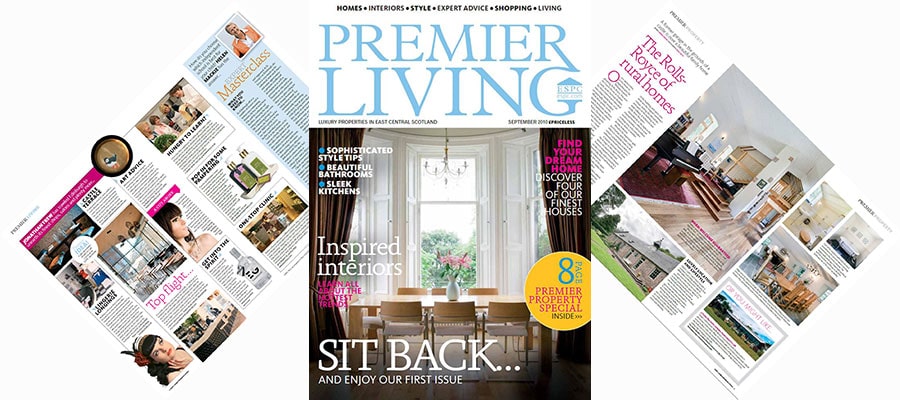 In 2020, after extensive research and consideration, we discontinued our ESPC paper and Premier Living. We instead launched the monthly ESPC magazine, which is a handy A5 publication, packed full of properties for sale, expert advice and home design ideas.
The launch of espc.com
The World Wide Web had grown in popularity after being made public at the start of the 1990s and so, in 1997, espc.com was born!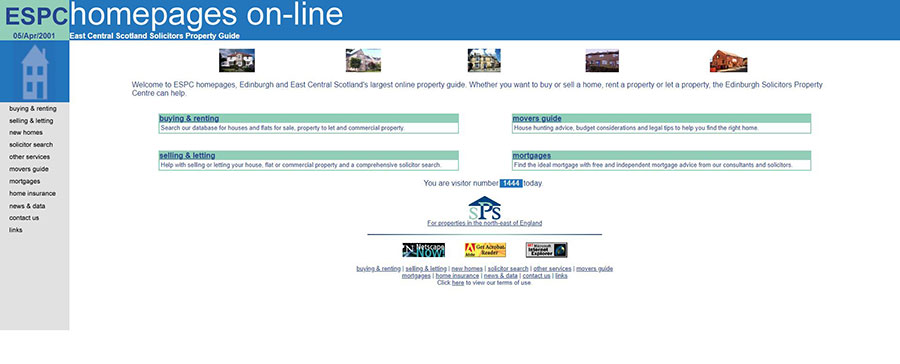 Since our website was launched, there have been many updates and changes to it, including making it mobile friendly and the addition of useful tools such as search by school catchment. In 2011 we also launched our first app.
Areas covered by ESPC
ESPC has expanded the number of areas we cover over the past 50 years, so that now we list properties in Edinburgh, the Lothians, Fife, the Borders, central and west of Scotland, and Dumfries and Galloway on our website.
Services offered by ESPC
As the home of property, ESPC and our agents continue to offer numerous services to local property buyers and sellers to ensure we help them at every step of the way during the moving process.
We are also working harder than ever to provide free advice on the property market to those that need it with a wealth of information on our website and in this magazine, along with our property advice phone service and regular webinars.
Find out more about 50 years of ESPC
Sign up to our email newsletter, follow us on Facebook or read our monthly magazine to find out more about the property market and ESPC over the past 50 years.
You may also be interested in...