2013: New Year, New Interior Trends
Topics
Lisa Gordon Scott, ESPC Interiors Expert looks at how to make a house a home with two types of looks this 2013.
When you're done picking your perfect property in Edinburgh, the Lothians or Fife with ESPC then you may want to add some character to new spaces in your home. Read our latest blog featuring Interiors Expert, Lisa Gordon Scott to see how...
Yeah...OK... Bye
Lisa Gordon Scott is an Edinburgh based, free-lance Interior designer, stylist and curator of the design and lifestyle blog, 'Yeah...Ok...Bye'.
After graduating from Edinburgh College of Art in 2006, she has gained experience in commercial and residential design ranging from five star spa interiors to retail spaces and most recently the refurbishment of Aikwood Tower, a 17th century structure in the Scottish Borders.
Lisa's blog - yeahokbye.blogspot.co.uk- is where she shares her work, keeps track of trends in the industry, and posts inspiration she finds along the way.
The styling
Lisa has styled two contrasting interiors, influenced by current trends in design, to illustrate how some keys changes can transform your home for the New Year ahead.
With the Christmas decorations packed away and the tree responsibly replanted in the back garden for next year, suddenly the living room can look and feel pretty sparse. It may seem like the perfect time to reassess your decor.
The cold weather is a great excuse to stay in and get cosy, so your interior should be a haven you can relax in. Inspired by the dark nights and the need to make the most of the white light of a winter's day in January, I have styled a dark and a light based living space incorporating some of the trends predicted for 2013.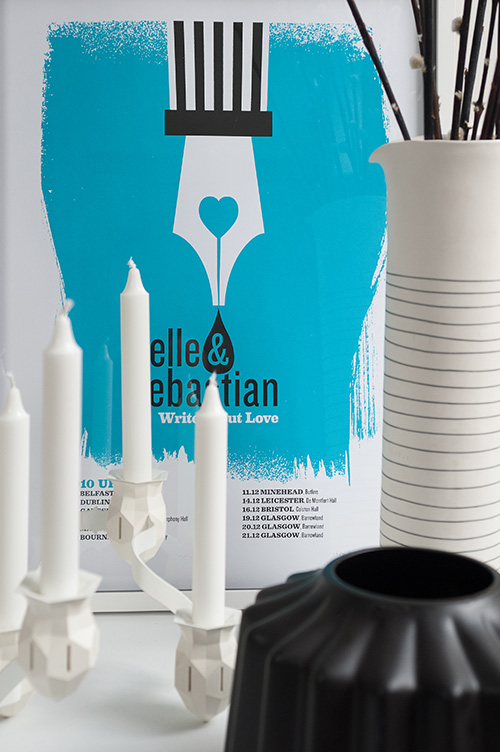 Top tips
Light or dark, the golden rule in the colder months is layering. Whether it's textures, tones or patterns; layering adds depth and warmth to a space.
Geometric shapes and subtle, abstract animal prints will continue to trend in 2013 as well as classic texture combinations; we'll see a lot of leather appear in the way of accessories and this can be a great starting point for a room. Try layering it with other natural textures such as sheepskin or chunky, cable knit wool.
A classic white interior looks great with a splash of colour and little touches of black for contrast and depth. Go bold with layered geometric patterns, a trend that will be sticking around this year.
Geometric prints and textures could be introduced in your soft furnishings or in ceramic and glass. Delicate looking, metal framed furniture and pendant lighting is also very popular at the moment, especially in brass, a key finish this season.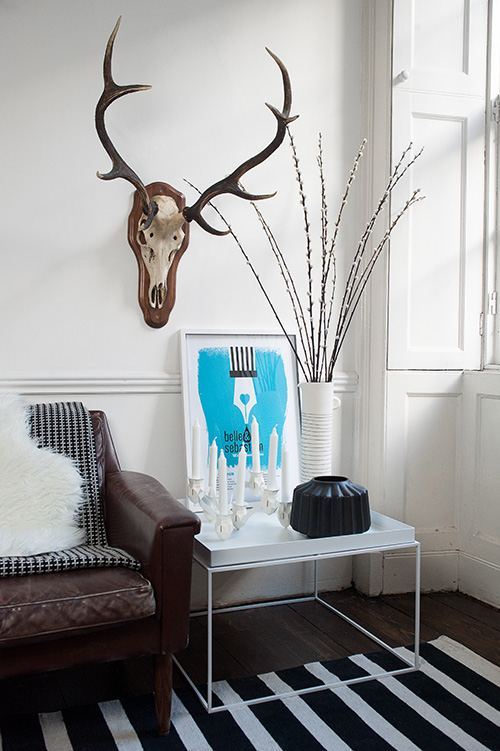 Brass brings a little warmth and glamour to the popular industrial look of past years. Light walls are easy to adapt as we head into the brighter days of spring but a room always benefits from the warm glow of lamp light.
We'll see lots of rich dark, inky colours, including plum and the Pantone 'Colour of the Year', Emerald, as well as last year's charcoal grey paint for walls. If the idea of an entire room, seems too much, why not find a vintage piece of furniture and give it a new life with a lick of indigo paint.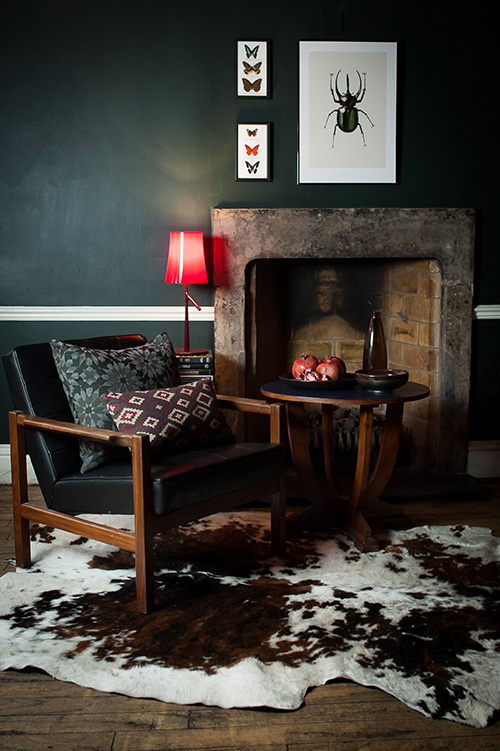 There are many designers and shops selling beautiful 'up cycled' pieces of furniture now; a trend that grew last year and will probably continue to grow as we pull ourselves out of this recession. Pick up a contrasting colour, like a raspberry red, in the soft furnishings or the lighting to add warmth and comfort on a winter's night in.
Adding personal touches to a house is what makes it a home; a full gallery wall or little clusters of photographs or artwork you love, adds interest and intrigue.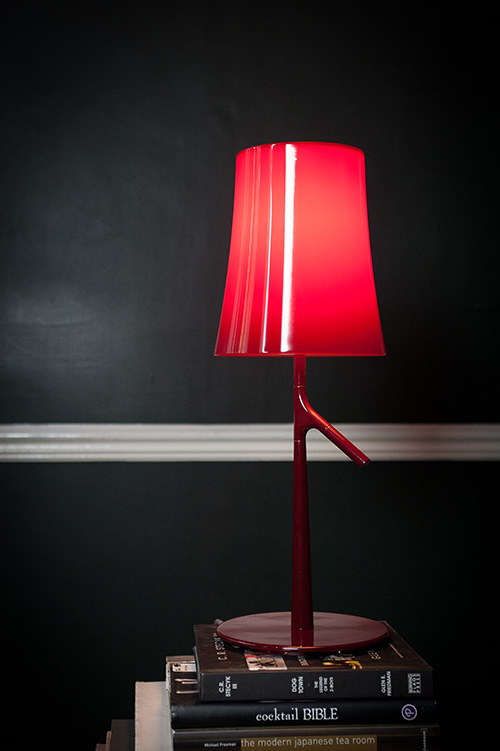 Photographs by Rachel Hein/Styling by Lisa Gordon Scott/Thanks to Catalog, Cherubim and The Last Word Saloon for styling set-up.
Before you go!

If you want to find out more about interiors then why not read our blog post on Her Indoors for great ideas on how to style your home.
If you are looking to finance a new home or for mortgage advice, do visit our Financial FAQ section of ESPC online.