Update: Young skier sponsored by ESPC is back from Colorado
Topics
Lisa Venter, Paper and Web Editor for ESPC, recently sat down with Anna Vincenti to find out what the young sports star has gotten up to in the last few months.
Aiming for the slopes!
Anna Vincenti (17) who is aiming to compete in the Sochi winter olympics in Russia has just months to win a place on the GB ski team and before Christmas was desperately needing to get to an intense training facility in America. ESPC helped her do this. Travelling to Breckenridge in Colorado was a fantastic opportunity for her to work with other top skiers and gain valuable competition experience.
The six weeks of intensive tuition was the the ideal chance for Anna to impress GB head coach Pat Sharples and break into the world freestyle circuit for the first time.
Still at school, Anna receives no financial support from the British Olympic Association or the British Ski and Snowboarding Association for her training and has had to find her own sponsors. With Mum, Christine, she has been contacting local businesses to help out, when ESPC answered the call.
ESPC stepped in to pay for her travel expenses and ski passes for the trip, which began on Saturday 1 December, helping Anna's career development in competitive skiing become a reality. For more on how ESPC came to sponsor Anna, read our news piece ' Young Skier off to Colorado thanks to ESPC'.
Catch up after Colorado
Here Lisa Venter caught up with Anna after she got back from her intense training session. Here is their discussion...
Lisa: Hi Anna, we've heard you've changed up your training! Tell us about your change to your discipline?

Anna: Well I have now changed from just concentrating on Half pipe to also working on Slope Style too. This is where I will go down a course and hit rails and jumps. I am having a lot of fun training for slope style right now and I have a competition at the end of the month in Austria!



Lisa: How has ESPC helped you accomplish your aims for this year?

Anna: ESPC helped me get over to Colorado in the first place so it was really kind of them to give me funding for that. Over in Colorado I learnt a lot of new tricks that I can take to various competitions and hopefully get some podiums at to help me achieve my lifetime goal of representing GB at the Olympics in Sochi 2014.         



Lisa: Tell us about the craziest stunt you performed at Colorado?

Anna: I learnt a Misty 540 safety which is the trick in the picture below. It is a front flip 180 but more to the side so you don't go over your head and the safety is just the grab I am doing. It was really scary trying it for the first time but with support from my friends up on the slope I managed to do it!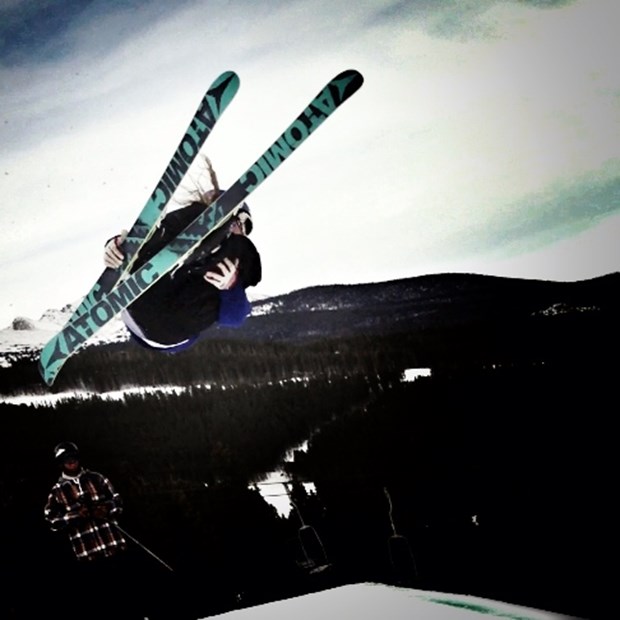 Lisa: That's crazy, but very impressive well done! Your Mum must be horrified when you do things like that. Can you give us a brief outline of what's next in 2013 and what's to come?

Anna: Well I have the Austrian Open at the end of February! Then I will come back home for about two weeks and head out to The British Snow Tour out in Tigne and hopefully represent GB in the Junior World Champs in Italy at the end of March. This summer I am hopefully going to be away summer skiing and get some practice in for the competitions coming up in the 2013/2014 season!

Lisa: Sounds busy! Can you tell us why is it so important for Scotland to support its young talent like people like yourself?

Anna: Scotland has a lot of potential to do well at various sports. I think it is important to support athletes that don't have the facilities in their own countries as we have  disadvantages with the training facilities we have. We have a lot of natural talent and I think that with the right training and coaching, Scotland could be a very strong competitor towards the GB team for future olympics.
Send your messages of support
Send your messages of support to Anna by posting them on our ESPC Facebook or Tweeting Anna @FreeskiVincenti (don't forget to include @espc in your message!)