For some home owners, the usual way of selling their home might not be right.This is where Move Now may help.
Move now is now available
Move Now is currently only available on houses for sale in West Fife and East Fife.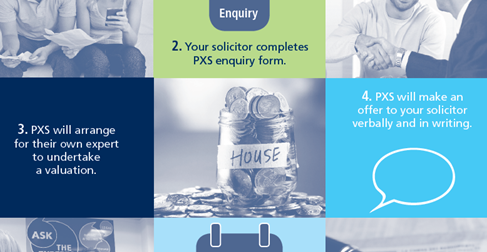 Move Now is a simple idea. If you are looking for a quick sale without locking yourself into what property you buy next (as you would have to do with a traditional part exchange),this option might be for you.
Our partner, PXS, will make an offer on your property. They take into account the location and market value of your property. Once the offer is made you will have 14-days to decide on whether to accept it or not. If you accept it, the legal process will start to get the paperwork (the missives) completed and signed. This should take about 28-days.
If you are interested in how Move Now can work for you , please contact your local ESPC Solicitor Estate Agent or call 01383 605000.
What are the benefits of using Move Now?
Certainty - an offer will be made on your property and you can decide whether to accept it or not.
Speed - the offer will be valid for 14-days. If you are happy with the offer the deal will proceed as it would for any traditional sale.
Cost - some of the fees relating to the sale of the property will be covered by PXS, therefore saving you money.
Profit sharing - if the home subsequently sells for more than expected, you will get a share of the profit.
Local Valuation - local experts are used to value the property as they know the market best.
Profit sharing explained
You are selling the property at a discounted price. However, should your home subsequently be sold by PXS for a price that exceeds the valuation, they will share 50% of the profit with you. For example:
You are paid £85,000 for your £100,000 home
The home sells for £110,000
You will receive £5,000 (50% of the profit over £100,000)
For more detail on how Move Now works, please refer to page 2 of our Move Now leaflet.
Important details
Once you have signed PXS's terms and conditions they will take on responsibility for advertising your home for sale. PXS will continue to advertise your home for sale.
Your only obligation is to keep the property up to scratch for any viewings by potential buyers that take place before you move out.
Your property is being purchased for a discount price. However, this plan does give you the option to buy your next home from whoever you wish at a price you are willing to offer.
With the property market currently favouring the buyer, as a chain free buyer you will be in a strong position to negotiate a good deal on your next property.