An update on Libby's race day at The Common Wealth Games
Upping the heat
On Monday morning Libby Clegg ran in the second round of heat races for the T12 100m. She and her guide runner Mikail jumped off with great force pushing well ahead of the group and finished as qualifyers with a time of 12:23!
Screen snap below taken from BBC Sport Live.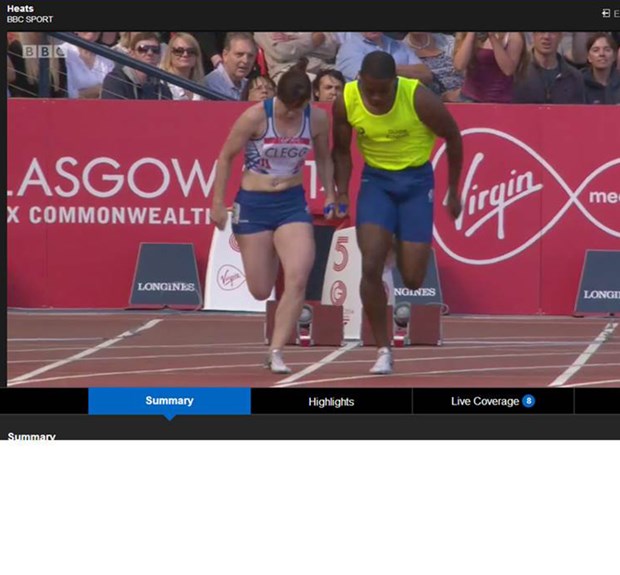 'Flower of Scotland'
Later on Monday, Libby took part in her final race which would leave her being dubbed on of the 'flowers of Scotland'. She and Mikail not only achieved a personal best of 12:20 but they also won the race giving them a gold medal which was celebrated by everyone watching!
Libby said after the race:
"I was completely aware of the crowd. They were just phenomenal: the cheer they gave us was just amazing, really uplifting and it definitely helped our performance. I felt a little bit of pressure, but nothing too major.
"I was a little bit nervous this morning in the heat, but as soon as my name was announced the crowd started cheering for me and I started laughing and I felt really good.
"Loads of people came to congratulate me [after the race]. I met two people from school, my mum, my boyfriend, my dad, sponsors. I saw my boyfriend's uncle Tommy, who comes to every race. Mikail had all his family and loads of his friends here." - The Scotsman Website
Libby is the first Scottish track medalist in 20 years and as a proud sponsor of Libby since her early days, we at ESPC are absolutely estatic for her!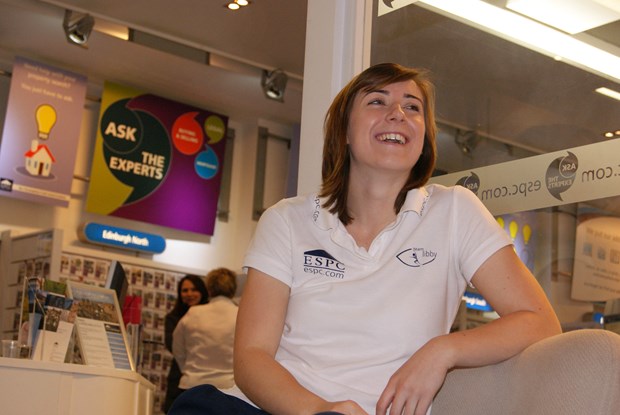 More information
You can read more about Libby Clegg and ESPC's relationship in Libby's monthly blog posts. You can also offer support to Libby via her Team Libby Facebook Page or tweet her @LibbyClegg.